How we can #KeepItWild Together
Thursday, November 1, 2018
By: Mary Godnick - Adirondack Council Marketing and Fund Development Assistant
"This problem cannot be ignored." That's what the Observer Dispatch said in their recent editorial Preserving the Adirondacks Must be a Priority.
We have a chance to create transformational change in how future generations experience the Adirondack Park. The current model isn't working. There are record numbers of rescue missions and not enough Forest Rangers and support staff. Over 130 miles of trails in the High Peaks Region alone need major work. Hundreds of hikers and paddlers are flooding the same small regions, while other areas of the Park go under utilized.
What Needs to be Done
Some small steps have already shown to be successful. But we need a comprehensive plan that follows the six best management practices in order to really tackle the problem.
Planning

Leave No Trace education

Safe parking

Sustainable trails

Managing use

Rangers, staff & funding
This is what we need to do to sustain the success of more people enjoying the Adirondacks and stop overuse.
What YOU can do to help
We need your help, tell Governor Andrew Cuomo how you have seen the impacts of overuse, and why we need to carry on the legacy of the Adirondacks for the next generation.
LEAVE NO TRACE
When exploring the Adirondacks, follow the 7 principles of Leave No Trace, follow NYSDEC rules and regulations for that area, and be prepared.
SPREAD THE WORD
When posting photos of your adventures in the Adirondacks, follow the Leave No Trace guidelines for social media. Share with friends important information on topics such as preparedness, protecting alpine vegetation and best backcountry practices. Use the hashtag #KeepItWild to show your support.
JOIN OUR FIGHT
If protecting the Adirondacks is a priority to you too, sign up to be a monthly contributor to our advocacy work. Month in and month out, our sustaining members show their commitment to the Adirondacks with a donation of any amount. Or, sign up for email updates to continute to learn how you can help the Adirondacks.
Read more:
Study Reveals Adirondack High Peaks Wilderness Visitors Exceeding Capacity
Study of High Peaks Trails Finds 130 Miles Need Major Work
Survey Finds Support for More Education, Temporary Trail Closures and Limited Parking

Thank you to Diane Fish, Rocci Aguirre, and the Pure Adirondacks team.
---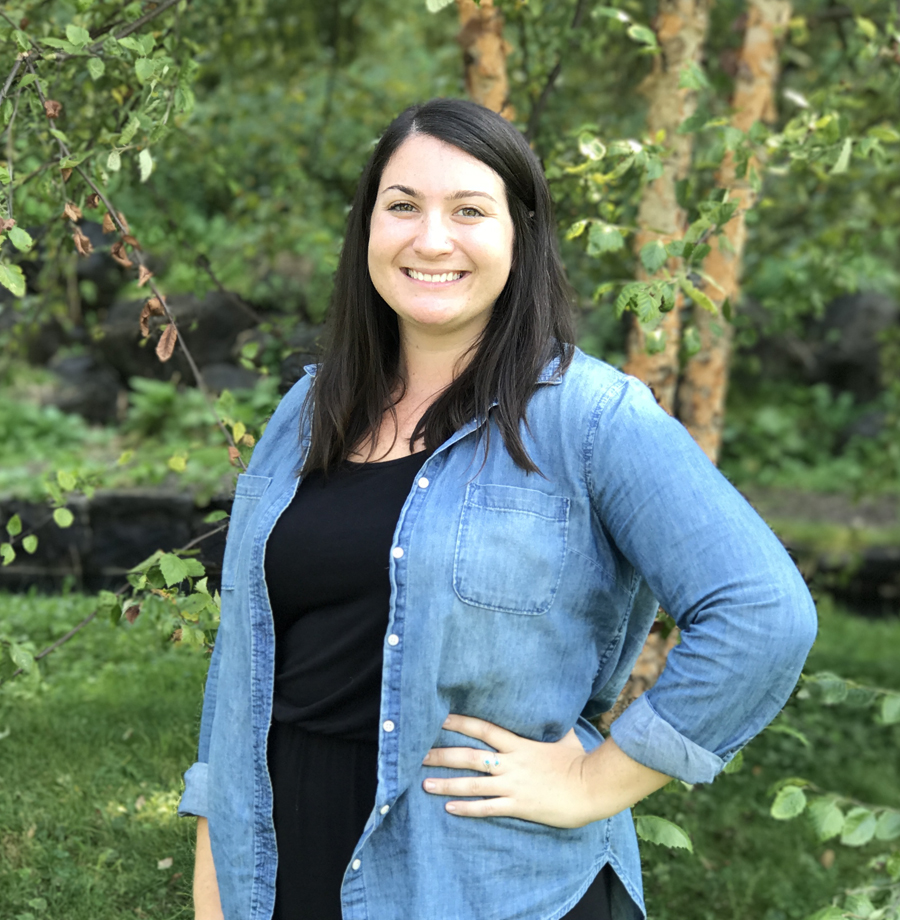 Mary joined the Council in August 2016. As the Marketing and Fund Development Assistant, Mary works with the team to coordinate marketing and fundraising efforts. She develops, manages and implements strategic social media and marketing campaigns to grow the visibility of the Council's efforts. She also works with the Fund Development team in production of materials, mailings and reports to help expand our support to preserve the Park for future generations.
Mary grew up in Harford, NY and is a graduate of SUNY Oswego and earned a Bachelor's of Arts degree in Public Relations in May of 2014. Previously, she has worked in digital marketing, search engine optimization and social media management. Outside of work, she enjoys cooking, gardening, yoga, and enjoying all that the Adirondack Park has to offer.