Leave No Trace
Tips for the Adirondack Park
The Leave No Trace Seven Principles are a code of ethics based on conserving the outdoors from the Center for Outdoor Ethics. The principles were first created during the 1960-70s when more people were visiting our national and state parks, and advances in technology and outdoor gear made ecologically sensitive places more available to an ever-expanding general public. As impacts grew, the Leave No Trace Principles were developed to counter the growing concern that people with the best intentions were inadvertently "loving" these sensitive places to death. Leave No Trace Recommendations.

Whether you're paddling, hiking, climbing, or swimming it is important to follow these seven principles and our tips below whenever you're out in nature in the six-million-acre Adirondack Park. Following the Leave No Trace Seven Principles will help protect the waters, forests, and mountains that you come to enjoy in the Adirondacks. They will help keep you safe on your journey and leave the resource for future generations to enjoy.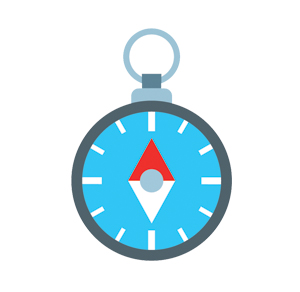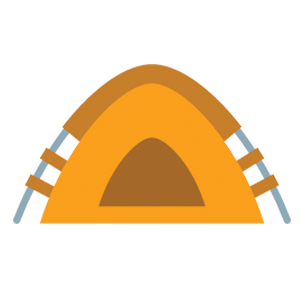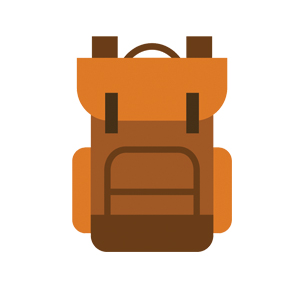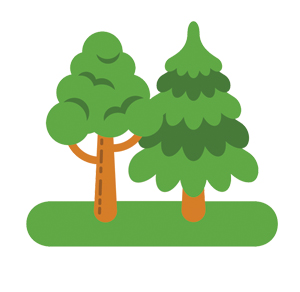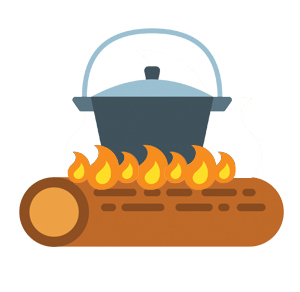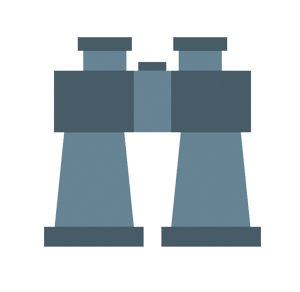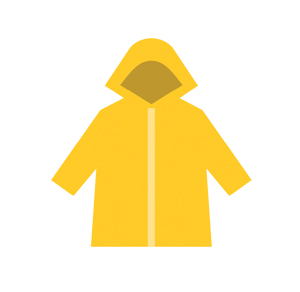 Plan ahead and prepare.
Research the best activity for you. Know the limits for your group and always base your distance and expectations by the least experienced or weakest individual in your group.

Bring a map and compass and know how to use them.

Check the

weather report

, pack, and dress accordingly.

Visit the New York State Department of Environmental Conservation

Backcountry Information page

for conditions in the Adirondacks.
Travel and camp on durable surfaces.
Always stay on the trail when hiking.

Walk single file on trails, even if it means through mud.

Wear proper footwear (traction on ice & snow) so you can safely stay on the trail

Know where you can and can't camp on Adirondack land. Camping is prohibited within 150 feet of any road, trail, spring, stream, pond, or other bodies of water except at areas designated by a "camp here" disk.

Lean-tos are available by a first come first serve basis. You must share the lean-to with other campers.
Dispose of waste properly.
Carry out what you carry in. Yes, even apple cores, orange peels, and dog and human waste.

Fact: It takes up to two years for an orange or banana peel to decompose. Don't leave it behind for people to find this spring.

Use the bathroom or privy provided. If there is no privy, to

dispose of human or pet waste safely

, dig a hole 6"-8" deep (use a stick, rock or shovel) and a minimum of 150 feet from water or campsites. Then cover the hole with soil and leaves.

Pack out toilet paper and feminine hygiene products.

Do not wash yourself, clothing, or dishes with soap within 150 feet of water.
Leave what you find.
Do not pick wildflowers or leaves.

Do not

stack rocks.

Do not carve into trees, lean-tos, or rocks.

Do not leave painted rocks.
Minimize campfire impacts (if a campfire is necessary at all.)
Do not build fires where it is marked "No Fires."

Only emergency fires are permitted above 4,000 feet in the Adirondacks.

Extinguish your fire completely before leaving your campsite.

Where fires are permitted - use the established fire ring or mound.
Respect wildlife.
Be considerate of other visitors.
Respect other's experience in nature.

Avoid being loud and let others hear the sounds of nature.

When other groups approach, step to the side of the trail and give them space.

When taking breaks or camping, keep to one area so other groups can enjoy the view too.

Bonus tip: Say hello to other visitors and offer help when needed.
Bonus tip: Follow the Leave No Trace guidelines for social media. Learn more here.