Leave No Trace | Social Media and the Adirondacks
Wednesday, August 8, 2018
By: Mary Godnick - Adirondack Council Marketing and Fund Development Assistant
It seems that every week I am seeing another headline in my newsfeed declaring that "Instagram is Destroying the Outdoors," or how a "tourist died taking a selfie with a bear."
I think there is more to the story.
Social media has become integral to the way we gather information about the world around us and share information about who we are and what we value. So when we do things that reflect our identity, we will share it. And when we are scrolling through looking at our news feeds, we are digesting information that will inform our own perception of and interaction with the world.
Social media impacts how we vote, how we meet people, what we spend our money on, and what we do every day. And yes, it even impacts how we visit the outdoors, a growing issue in the Adirondacks and beyond. If we see lots of photos of people bending or breaking the rules of the Adirondack backcountry, we might assume it's acceptable to do so. If we see our network following the rules, and embracing conservation ethics, it may encourage others to do the same.
What we post on social media changes the way our network sees the world, but with that ability comes an important responsibility to know the rules and ethics of the trails and natural environment you're visiting. We all have the power to make a difference when we share information on the internet about our public lands..

Earlier this summer, the Leave No Trace Center for Outdoor Ethics (LNT) published a set of principles for social media. It stated that what we share on social media has an impact on certain locations and it is a force that can be used for good or bad. It encourages users to use the new set of guidelines to critically look at what we are all sharing into the digital world, with the protection of the resource as a priority.
The New Leave No Trace Social Media Guidance
When posting to social media, consider the following:
Tag thoughtfully – avoid tagging (or geotagging) specific locations. Instead, tag a general location such as a state or region, if any at all. While tagging can seem innocent, it can also lead to significant impacts to particular places.
Be mindful of what your images portray – give some thought to what your images may encourage others to do. Images that demonstrate good Leave No Trace practices and stewardship are always in style.
Give back to places you love – invest your own sweat equity into the outdoor spaces and places you care about. Learn about volunteer stewardship opportunities and get involved in the protection of our shared lands.
Encourage and inspire Leave No Trace in social media posts – given the millions of social media users in the world, think of the incredible potential that social media has to educate outdoor enthusiasts – first timers to seasoned adventurers – about enjoying our wild lands responsibly.
Learning from the Catskills
In the Catskills, a huge uptick in visitation to certain locations such as the Blue Hole swimming hole has led to the implementation of programs and a permit system. Andy Mossey from the Catskill Center says social media may be bringing more people to the area, but is also an important tool for conservation organizations to communicate with visitors about the needs of the resource. He says, the Leave No Trace Guidance tips "remind us that a picture may be worth a thousand words, but is the picture worth a thousand footsteps?"
Andy says organizations and influencers with a heavy social media presence can use their influence for good to "encourage responsible behavior, and the minimum impact ethics and skills necessary to protecting public lands for future generations to come."
What can you do to help the Catskills and Adirondacks when visiting? Andy says "It is important to remember that each post has the potential to draw a crowd to a specific location. Take a moment to think about the possible impact a photo or video can create."
Social Media & Outdoor Recreation in the Adirondacks
In the Adirondacks, social media platforms like Facebook, Instagram and Reddit are very powerful tools that visitors and residents use to communicate. There is no doubt that information about recreation in the Adirondacks is all over social media.
In our own experience, we have seen critical information shared on social media. Very important questions are asked, information is provided, and conversations happen on social media that otherwise may not happen on the trail. We use our platforms to engage in conversations about Adirondack conservation and issues facing the Park. If everyone that shared a photo of their hike up Cascade also shared a message about responsible recreation in the Adirondacks, what kind of impact would that have?
Seth Jones, the person behind the Adirondack Mountain Club's photography and social following says, "Social media platforms can be powerful tools to inspire people to recreate on public lands and is a great way to share your experiences with your community."
We have the power to shape the conversation around responsible use of our public lands when we use these powerful communication tools for the benefit of the Adirondacks.
Seth says, "It's also a great way to promote good stewardship and responsible recreation, encouraging your community to take an active role in taking care of their public lands."
Mike French is the Moderator and Founder of the popular Adirondack Backcountry Hiking Facebook group (formerly Aspiring Adirondack 46'ers) with a very active base of almost 18,000 members. He says, "social media may bring in a lot of traffic but it also has the power to raise awareness."
Brendan Wiltse works for the Ausable River Association and is a photographer & advocate for the Adirondacks. He says. "Whenever possible, I try to reinforce elements of Leave No Trace in my online posts. Whether that is mentioning one of the seven principles in a caption or commenting on another person's post with information about local regulations and LNT. We have an incredible opportunity with social media to engage in a conversation that is much more meaningful than just posting epic Instagram photos. Sometimes that means sharing photos and stories that may not get as many "likes" but rather remind people of how important it is to be good stewards of our wild places."
How You Can Help & Other Tips
Follow conservation organizations (like us!) and the

NYS Department of Environmental Conservation

to stay up to date on rules, best practices and issues facing our Park. Share informational posts with your network.

When you see people in your networks posting photos of illegal or inappropriate behavior on our Forest Preserve, say something (nicely!).

When you see damage on our wild lands, share it! Show your network exactly how behavior impacts the experiences of others in the Adks. Share on social using #fixAdkOveruse or #ProtectOurPark

When you see something positive, share it. When you hike and you don't see a single piece of trash, share that experience.

When a trip doesn't go as planned, share that. Share your mistakes, what you would have done differently, and how you could have better prepared.
---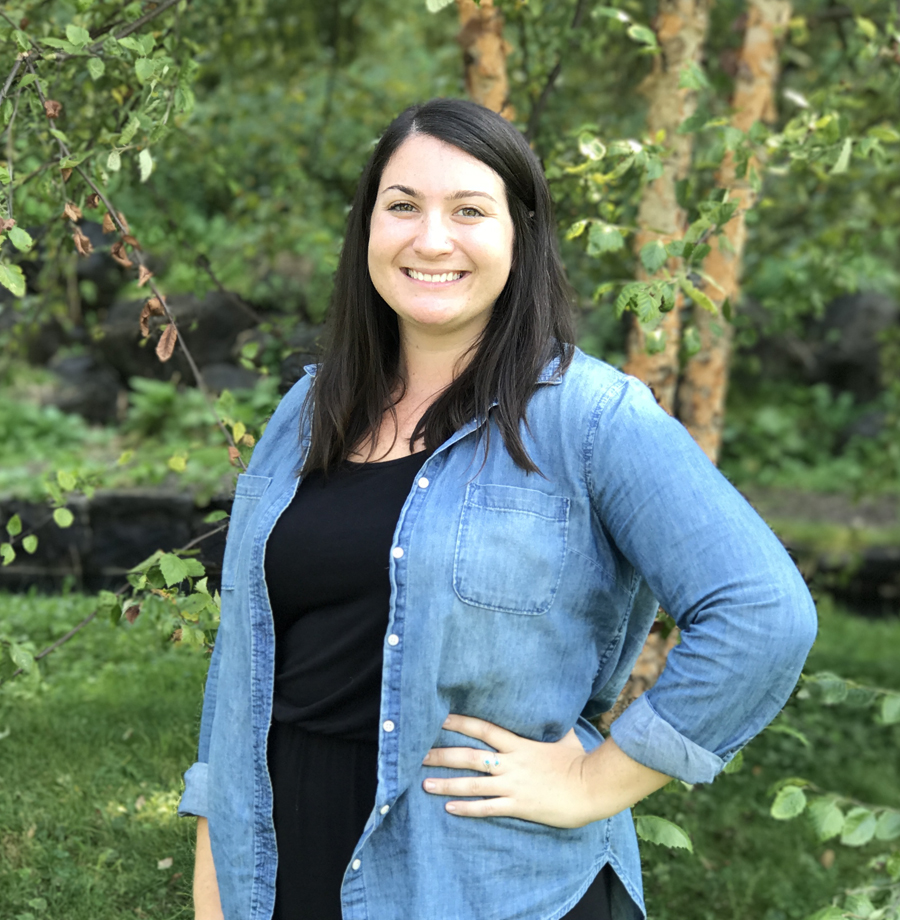 Mary joined the Council in August 2016. As the Marketing and Fund Development Assistant, Mary works with the team to coordinate marketing and fundraising efforts. She develops, manages and implements strategic social media and marketing campaigns to grow the visibility of the Council's efforts. She also works with the Fund Development team in production of materials, mailings and reports to help expand our support to preserve the Park for future generations.
Mary grew up in Harford, NY and is a graduate of SUNY Oswego and earned a Bachelor's of Arts degree in Public Relations in May of 2014. Previously, she has worked in digital marketing, search engine optimization and social media management. Outside of work, she enjoys cooking, gardening, yoga, and enjoying all that the Adirondack Park has to offer.