What the Adirondacks Can Hope for in 2019
Tuesday, December 11, 2018
By: Kevin Chlad - Adirondack Council Director of Government Relations
The holiday season is a time for gratitude and hope. There is so much I am grateful for this year: new wilderness lands, cleaner Adirondack waters for the people and wildlife of New York, and a thriving tourist economy that offers greater promise to Adirondack communities each year. I will share my gratitude for our Adirondack legacy with my friends and family in the coming weeks, and soon after, I will look to 2019 with hope for an even brighter future. Our Adirondack legacy is a product of our constant yearning to do more and do better every day for the next generation. We have so much work left to do, so please join the Adirondack Council in fighting to build upon that legacy. Here are just a few efforts that give me hope for 2019.
Preserving Adirondack Wild Lands and Waters from the Threat of Overuse
A 2017 Adirondack Council survey conducted between Labor Day and Columbus Day showed that roughly 80 percent of the parking lots for the High Peaks Wilderness Area were beyond capacity. Some of our most popular Wilderness summits are hosting more than 600 people on a busy day. More people are using our Wilderness Areas than our forests, waters and wildlife can withstand. When we exceed user capacities, visitor safety declines, natural resources suffer, and the wilderness experience is diminished. Our state Forest Rangers are conducting an average of one search-and-rescue mission per day.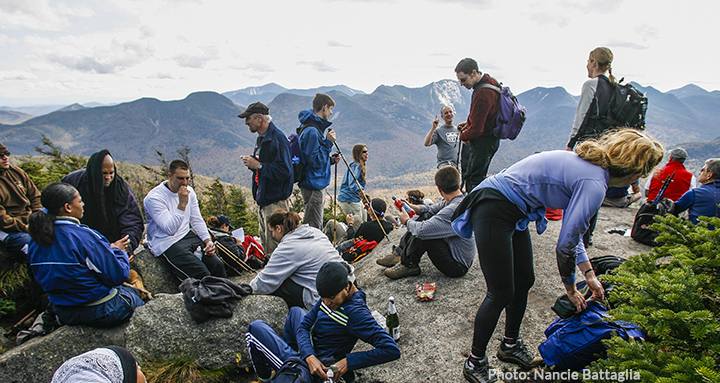 It is wonderful that so many people are coming to the Adirondacks, but if we are going to sustain this success well into the future, we need our state to provide the necessary resources for the stewardship of our Park.
In June of this year, Governor Cuomo announced a $10-billion fund for clean water, clean energy and parks. We are excited to learn more about the details of that program, and are hopeful that he will dedicate $500 million to the Adirondack Park from this or other funds specifically for:
Improving visitor services, community infrastructure, and access while protecting the Adirondack's water and wildlife;
Improving management of use of the Park when and where overuse is putting visitors at risk and/or degrading the Adirondack's natural resources or wilderness;
Adding additional Forest Rangers and other staff.
Click HERE to urge Governor Cuomo to hire more Forest Rangers and other staff.
Update the Adirondack Park Agency (APA) Act to Protect Adirondack Wildlife on Private Lands
In recent years, it has become clear that the Adirondack Park Agency needs to limit the cumulative impacts of wildlife habitat fragmentation. In the more-than 45-year history of APA, science has improved and we have learned that the Adirondack Park Agency Act is in dire need of improvements. We now understand that each house in the Park has an ecological impact zone of 30 acres, and that it is ideal to overlap these zones on the largest subdivisions to minimize disturbance of wildlife. That is called Conservation Development. The Adirondack Park Agency should support making Conservation Development (clustering) mandatory in law this year.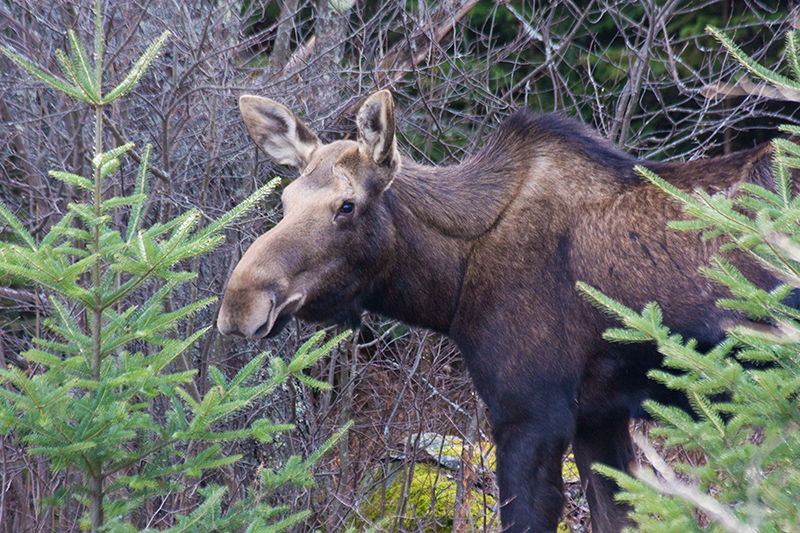 Protect the Adirondack Forest Preserve from All-Terrain Vehicle Trespass
The 2017 Forest Ranger Report highlights the 24 hours per day, 365 days per year responsibility of providing police, wildfire and wilderness search, rescue and emergency medical services to protect state lands and the people using them. Even with the incredible responsibility our Forest Rangers face with near daily search-and-rescue operations, they still cite that "[c]ontinuing a trend of the last three decades, the most problematic activity encountered by rangers was the illegal use of ATVs...." This assertion is alarming, coming from those who are trusted with the care and custody of our public lands and the delicate natural resources they preserve.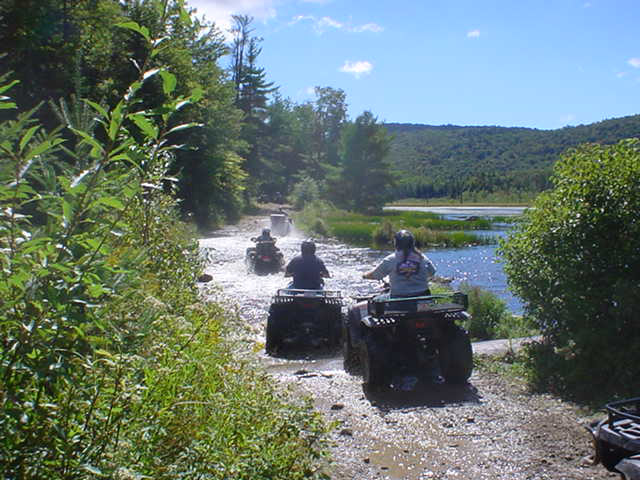 ATVs, when operated in the wrong places, can disturb wildlife, damage sensitive wetlands, erode soils, and kill vegetation. Their loud noises can ruin the experience for tourists seeking quiet Adirondack recreation, and those experiences can deter them from returning to a region. In addition, ATVs are incredibly dangerous when in the hands of an unskilled operator. New York State ranks in the top ten states in ATV deaths and injuries…and far too many of these incidents involved children under the age of 16.
I am hopeful 2019 is the year that Governor Cuomo and policymakers will institute comprehensive ATV reforms, which would include a general ban of ATV use on the Forest Preserve and other state lands, as well as many other reforms that will protect natural resources and make riders safer.
Preserve Adirondack Waters with Mandatory Boat Washing
While we could celebrate 2017 as a year without any new invasive species introduced into Adirondack waters, we cannot do that this year. As just one example, the Fishhook Waterflea was discovered in Lake Champlain. For all of the incredible work we are doing in the Adirondacks to prevent the introduction of new invasive species into our waters, they continue to slip by our voluntary boat washing stations, designed to clean, drain, and dry boats before they are used in a new waterbody. The reality of our current situation is that not all boats that need washing are getting washed. We have made excellent progress but we need to do better if we are going to preserve our Adirondack legacy of clean water for future generations.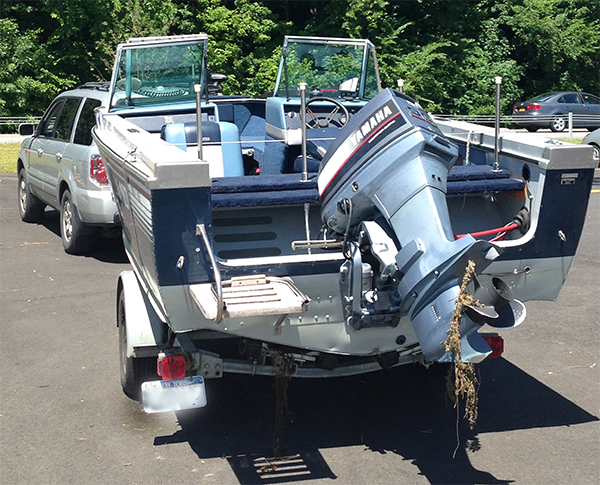 It is my hope that this year we will be able to pass legislation to make boat washing mandatory for the Adirondacks and for any other regions of the state that wish to have a strong program. To make the Adirondacks safe from invasive species, we will need statewide support.
And So Much More...
Our Adirondack legacy is built upon our constant yearning to do more and do better every day for the next generation. That means that there is even more we need to accomplish as soon as possible. To learn more, check out a full list of Adirondack Council policy objectives for 2019.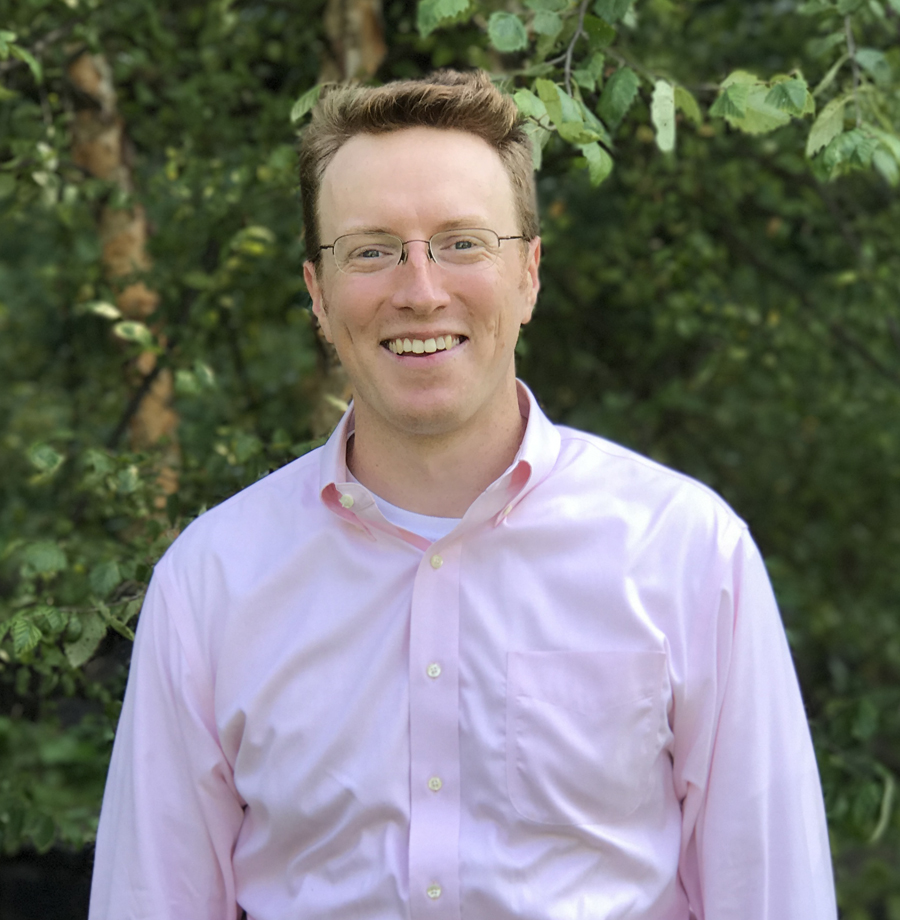 Kevin Chlad joined the Adirondack Council staff in 2011. He leads the Council's Albany-based Government Relations team, building coalitions and lobbying government officials to improve protection and grow funding for the Adirondack Park.

Kevin graduated in 2008 with a degree in Environmental Studies of the Adirondacks from SUNY Potsdam. Kevin was a Council Clarence Petty Intern in 2009, and has held numerous other Adirondack occupations, including Ausable River Steward, canoe guide, and fire tower summit steward. When not advocating for the Park, Kevin can be found on the golf course, deep in the wilderness, or clinging to the occasional rock face or hanging from an icicle drip.