Social Media in the Adirondacks | Guest Writer @NewYorkTrails
By:Anthony Muccari - guest writer
Tuesday, January 15, 2019
For most of my life, I have loved two things: science and photography. I attended Binghamton University obtaining a degree in Biology and now I am a proud New York State High School Science Teacher. Teaching allows me to talk about my love for nature all day to an audience that has no choice but to listen! I even started the school's environmental club.
Photography has been a passion which has interested me from an early age. Most of my photos of nature have never been seen and were only meant for myself and my family. However, two years ago I decided to step out of my comfort zone and start a public Instagram account, NewYorkTrails.
I had relatively simple motivations for this endeavor. First, I love hiking so I thought it could be a way to connect with other like-minded people. It's been my experience that people who spend time outside tend to be the nicest people you can meet. Second, I wanted to promote the beauty in our backyard as a way to get people outdoors. Numerous studies have identified that people who feel connected to nature are more likely to practice positive environmental behaviors and experience other benefits.
By offering people on social media a glimpse of the beauty of New York State, my ultimate hope was that more people would feel the urge to get outside and develop their own connection to nature.


Seeing Challenges for the Adirondacks Through Social Media
While I was posting pictures of my time throughout the Adirondacks, posts from other users started creeping into my feed about negative experiences in the Park.
Other hikers were being vocal about some of the things I myself started to see out on the trails. Not surprisingly, as with most resources, recklessly utilizing them can lead to unfortunate consequences.
In 2017, 12.4 million people visited the Adirondack Park, a number that dwarfs other parks, including Grand Canyon National Park at 6.25 million people visiting, Yosemite at 4.3 million people, and Yellowstone at 4.1 million people.
With more people visiting, problems I noticed have manifested themselves in several areas:
Overuse: Too many hikers on a few popular trails leads to a degradation of the wilderness experience. This additionally can lead to trail erosion, widening of trails, and the creation of social trails.
Understaffing: As more people enjoy the Park, accidents and rescue missions requiring state agencies to respond have increased and backcountry enforcement via foot patrols have decreased. We need more Forest Rangers, planners, foresters and other staff to keep up with the growing demands of increased visitation.
Lack of Education: Of the millions of visitors that come to the Park it is clear that some are not familiar with environmental ethics such as Leave No Trace. Without any knowledge of these ethics, they may, in fact, be leaving a trace! Programs like the summit stewards and other volunteers have played an integral part in educating thousands of hikers visiting certain areas in the Adirondacks.
Parking Concerns: At popular trailheads - on weekends and times of high usage - too many cars fill up the lots early. Hikers that are determined to hike at the trailhead, and those with no plan B, end up parking illegally which can lead to unsafe conditions for drivers, and hikers.


The Social Media Blame Game
As visitor numbers have increased, and the problems outlined above become more evident, I have heard a popular refrain, "It's Social Media's Fault!" or something along the lines of "It's People who just want selfies.".
Increased Interest
It's true that social media bears some responsibility, but to me, the problem is much more complex. For one, the Adirondacks are not immune to global trends. From National parks such as Zion and Yosemite; to cities from Venice and Machu Pichu; even whole countries namely Iceland and New Zealand, the world is experiencing an influx of people who have the means and the interest in travel.
Accessible Adventure
Additionally, exploring the Adirondacks are more accessible than ever for first-time visitors. Social media aside, Google "hikes in the Adirondacks," and you're presented with dozens of descriptions for the most popular hikes. Want to stay in the Park? Use Google Maps to find a campground, get directions, and book online without talking to a single person! Need hiking equipment, you no longer have to find a specialty store, for the internet is your marketplace. Going hiking? No problem! For many, their cell phone acts as a backup for a map, communication device, camera, flashlight, and lifeline.
A culmination of these conveniences has lowered the barrier for entry in accessing the Adirondacks and invites more people to partake in a hobby they might have foregone years ago.
The increased conversation about exploring the Adirondacks on social media may be a result of increasing popularity of the Park, but it can also be a huge tool for advocating for better backcountry ethics, natural resource protection, and experiences for everyone.
A Tool to Connect
Using Instagram, I can connect with everyone from first-time hikers, seasoned outdoors people, and even politicians. I can share important information, news, and updates that will help everyone better use and advocate for the preservation of our wild places in the Adirondacks. There are a few things listed below that you can do to use your social media presence to help safeguard this natural resource.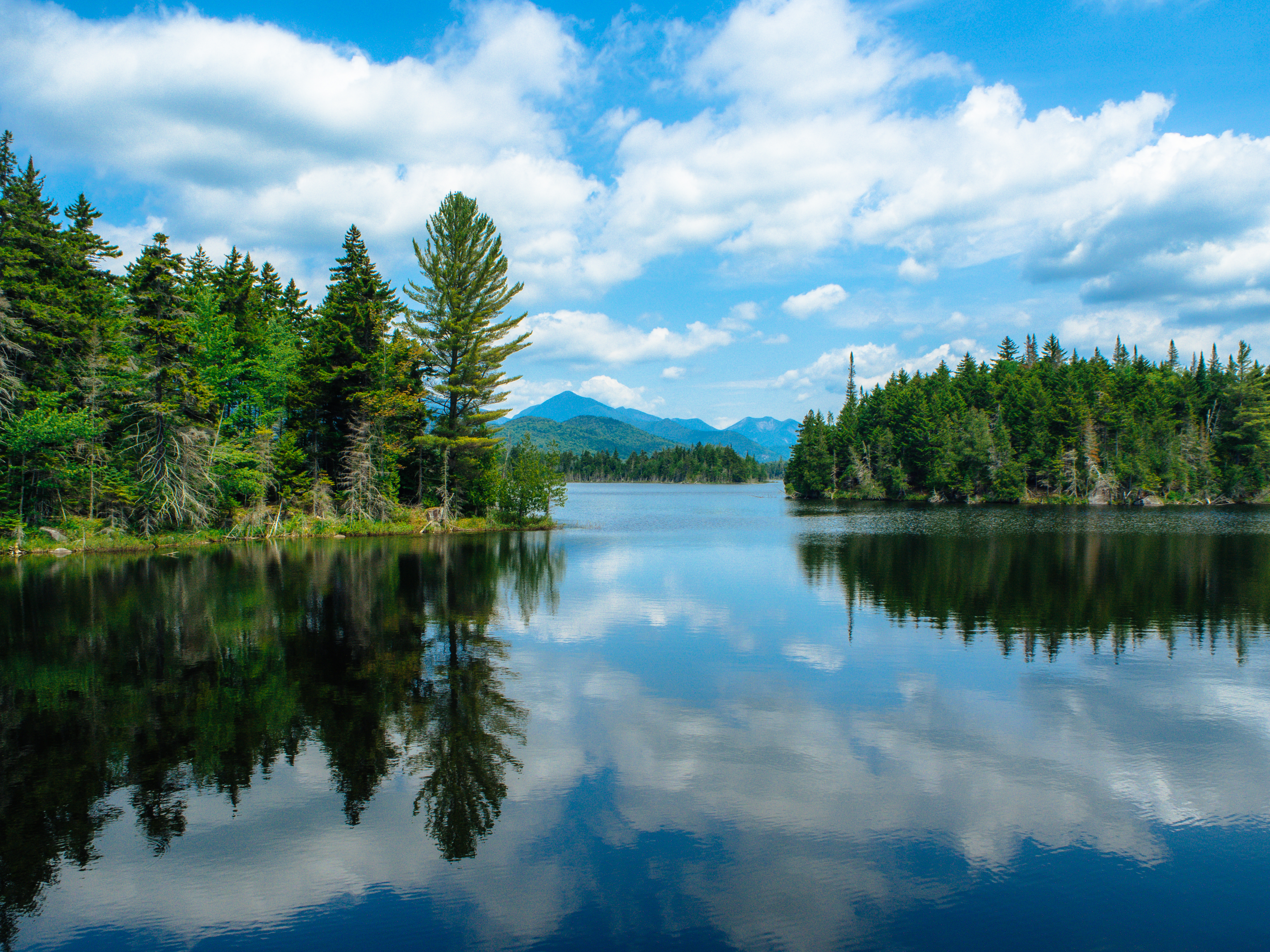 Tips for Leveraging Social Media For Our Wild Places
Include Leave No Trace Tips and Advice: While it may seem foreign to those that practice these tips, many people are simply unaware they shouldn't wash their dishes with even plant-based soaps in waterways when camping, and shouldn't toss apple cores into the woods on hikes. Share how you follow Leave No Trace, and talk about the preparation you do for safe and fun adventures. Discuss why keeping wild places pristine is important.
Become an Advocate: There are numerous issues affecting the Park that need engagement from people who love the Adirondacks to encourage action from leaders. Share letter writing and public comment opportunities with your network. Or simply use the hashtag #AddNYSRangers and discuss why the additional staffing levels are important. Or use the hashtag #KeepItWild to show your support for preserving our wildlands!

Connect, Share, and Encourage Others: The Adirondack Park is full of passionate people and organizations that are working to make a difference. Comment and show your support when you learn something new or see something that you appreciate. Share others posts and help build the community of people who want to help keep the Adirondacks wild.

Connect with Your Representatives: Facebook makes it easy to connect with your local and state representatives. Approach them on whatever platform you're most comfortable with on issues such as increasing funding for Park staff, or adding more money for sustainable trail design. Earlier this year, my local Congressman actually wrote back to me on Facebook about the need to add NYS Rangers with a thoughtful response.
Highlight other Parts of the Park: The Adirondack Park is over six million acres. There are other beautiful parts of the Park that could absorb some use from the High Peaks region. And on that note…
Be Careful with Geolocations: I will admit that my own stance has evolved on this. The Leave No Trace Center for Outdoor Ethics Social Media Guidance asks that you add geo locations thoughtfully, to only include the broader area, or not geotag at all. I'm much more cognizant of this for areas that can't support an influx of people or for sensitive backcountry locations.
NewYorkTrails, my Instagram handle; my project, has certainly been a learning process. Through social media, I've become much more aware of the power of what we all share with the world and its impact on our wild places. My original mission hasn't changed; I've been lucky to meet and become friends with fellow hikers and I still see a need to get people to connect with the natural world.
I believe positive experiences in the outdoors and developing a sense of self in nature can lead to a mindset that supports tackling the problems of environmental recklessness. However, pretty pictures of places to do just that alone won't cut it. We can all use our platforms, big and small, to become better informed, connect with other conservationists, and push forth a message of respect for nature.
From the connections I've made through this platform, I am hopeful for the next generation of conservation advocates.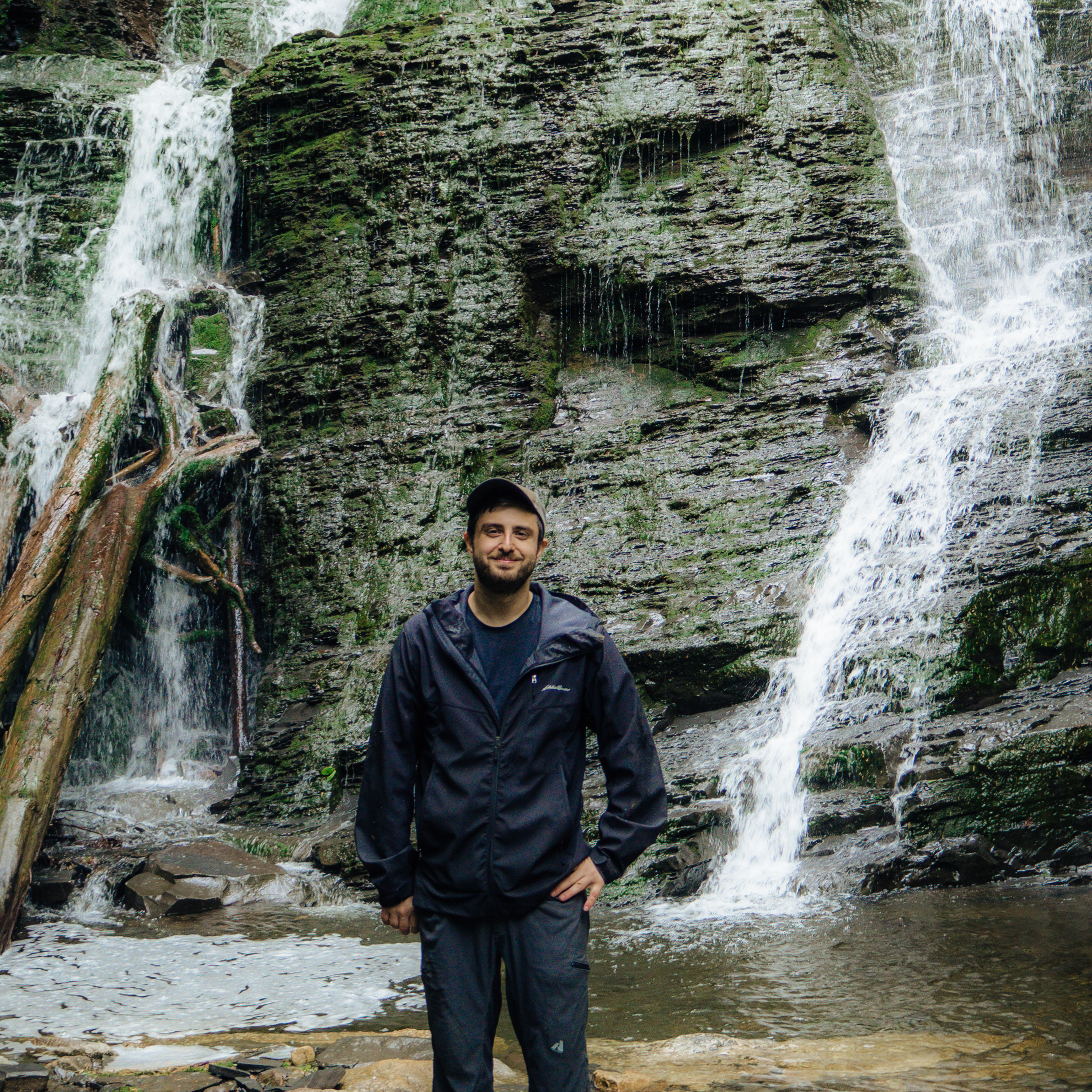 Anthony Muccari is a high school biology teacher in the Hudson Valley. He attended Binghamton University where he graduated with a B.S in Biology. He spends as much free time as possible hiking in the Shawangunks, Catskills, and the Adirondacks. In the summer you will most likely find him in the Adirondack Park.