Meet Revée Needham the Council's Fellow from Colgate University
Tuesday, June 12, 2018
By: Adirondack Council Staff
The Adirondack Council is pleased to welcome Revée Needham as our Colgate University Upstate Institute Summer Field School Fellow who is working in our Elizabethtown office. Below is a blog that Revée wrote to introduce herself.
Hi everyone! My name is Revée Needham and I am the Colgate University Upstate Institute Summer Field School Fellow partnered with the Adirondack Council for the summer.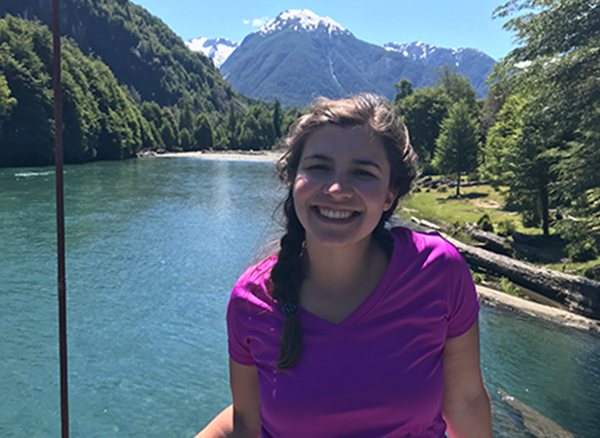 Near Palena, Chile
My Experience
I am from Minnesota but have called New York my home for the past four years. I recently graduated from Colgate University where I double-majored in Environmental Studies and Geography. At Colgate, I worked in the Office of Sustainability, where I focused on promoting behavior changes among my peers and further developed my passions for environmental stewardship and social justice. I am most interested in cultivating change in individuals, organizations, policies, and practices to better structure our society to minimize its impact on the earth. My hope is to improve not only the natural environment, but also the built environment for all people.
With Colgate, I had the opportunity to travel abroad to explore new places and meet people from around the world. Most recently, I traveled on a three-week trip to Patagonia, Chile where my class studied the ecology of native and planted forests. Before that, I studied abroad in Wollongong, Australia for a semester and completed a shorter volunteer trip in Costa Rica. I love to travel to see not only the aesthetic beauty of different places but also to gain different perspectives on environmental knowledge, management and more.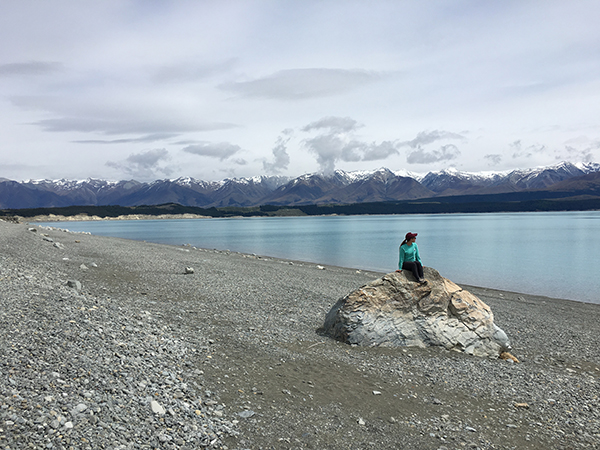 Overlooking Lake Pukaki, New Zealand

This Summer
I plan to continue this learning over the summer during my time at the Adirondack Council. My project is focused on tackling issues of overuse and promoting stewardship in the Adirondack Park. To quantify and collect data, Meg and I will be surveying trail users for their impressions of overuse and examining the facilities at various trail heads. To enrich our research, I hope to learn from other U.S. parks and their forms of best management practices. After taking a class on public lands at Colgate, I am eager to tackle this complex issue in the field. In my free time, I'm looking forward to exploring the Adirondacks, especially the trails, local farms, farmers' markets, and small town communities!
Colgate University Upstate Institute Summer Field School
This program partners Colgate University students with local organizations to complete projects for the benefit of communities. Students gain a better understanding of issues facing Upstate New York and a deeper sense of place. Traditionally, students were located near Hamilton, NY but this summer, a cohort of students are living and learning in the Adirondacks region.