Buy Local | Supporting Adirondack Agriculture
By: Kaitlyn Thayer - Adirondack Council's Hamilton Program Intern
November 20, 2017
This Thursday, many of us will be sitting down with our family and friends to enjoy a big meal and good company. But before you sit down with your turkey, stuffing and sweet potatoes, think about where exactly your food is coming from and what it took to bring your food from the field to your plate. This Thanksgiving season, I encourage you to buy local and support the many farms and businesses in the Adirondacks or in your local area.

Buying locally provides you with fresh and nutritious ingredients, benefits the environment and helps your local economy. It is a great way to discover new foods and connect with your neighbors. Building positive relationships with producers and farmers allows you to understand the ethics behind how your food arrives on your plate.
Four Reasons to Buy Local Food
1. Lessen Your Carbon Footprint
How many food-miles has your food traveled? A report by the Natural Resources Defense Council (NRDC) writes that on average, a typical American prepared meal includes ingredients from around five countries outside of the United States. It is brought over by ships, planes, cars, and trucks. The pollution resulting from the distance it took to transport your food from the field to your grocery store to your plate is far more substantial than you may think. In fact, one study has shown that the transportation of all locally grown food in the U.S. produces fewer carbon emissions than one imported product. While there are some exceptions, the report shows that "locally produced food proves the best choice for minimizing global warming and other pollutants."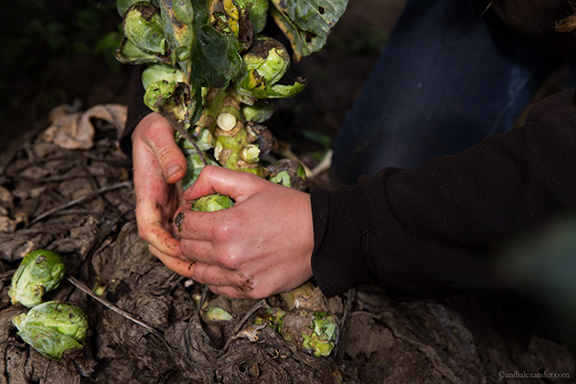 Curious to see how far the food in your grocery store has traveled? Check out the food miles website to get an estimate. Or, for a more comprehensive look at your whole carbon footprint, visit the Nature Conservancy's carbon calculator.
2. Support Your Local Economy
The money you spend on local food goes straight to the farm that grew it. When there is a direct food market, producers receive around 70-80 percent of their profits directly. Money spent on commercial agriculture products may never reach the people who grew the raw materials. By choosing to spend your grocery budget on locally grown food, you're helping farmers grow their businesses and supply your community with nutritious food. Furthermore, small family farms are more likely to spend the money they earn within their own community. Everyone wins.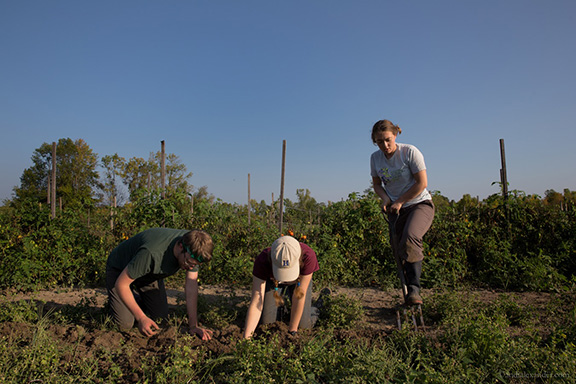 The pathways in which food is grown, processed and distributed also create more jobs. You don't necessarily need to buy food straight from a farm to support local agriculture. Look out for businesses and food outlets that work with local farmers and sell their processed products. For example, your grocery store may offer local apples or squash this time of year.
3. Eat Better Tasting Food
Everyone loves good food. What's better than biting into the first fresh juicy summer tomato? Local farms are growing and harvesting produce, dairy and meat that have a higher nutrient content than products grown, picked and shipped from big agricultural centers far away. When you buy your food from local farms or food outlets, there is less time between when the items were picked and when it gets to your plate. This means that food is picked ripe, when it has the highest nutrient content, tastes better and has a greater chance of staying fresh by the time you enjoy it at home.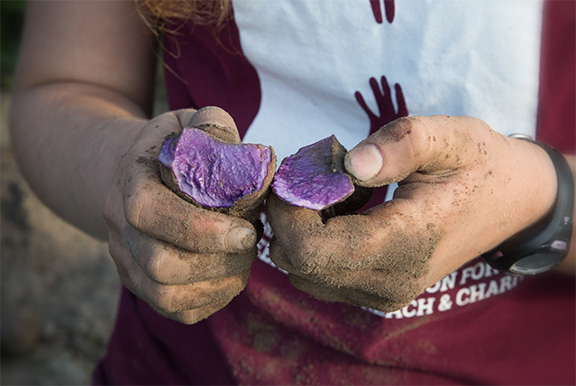 4. Supporting Land Stewardship
Local farms are practicing more sustainable farming that helps keep the land healthy. Many small farms in the Adirondacks focus on farming without pesticides and herbicides. This supports plant biodiversity, and improves the soil and groundwater quality as it prevents these resources from becoming contaminated. Rotating crops, planting cover crops and using animals as natural fertilizers and grazers helps replenish the soil with the key nutrients it needs to continue to grow nutritious food. The ethical treatment of animals and the implementation of carbon smart projects such as solar power throughout many farms has also allowed local farms to become more sustainable members of the Adirondack community.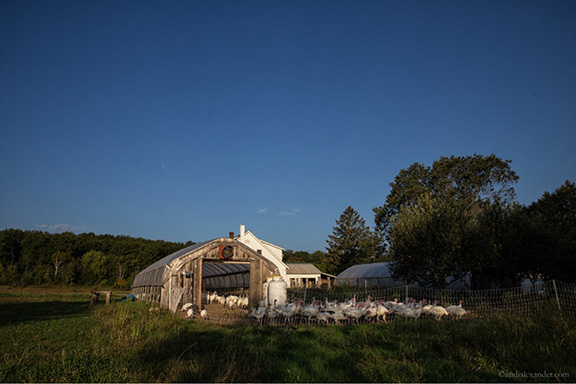 Challenge yourself and your family to source locally for your big meal this week. Share the stories of where the ingredients in each dish came from with your family. Talk about the people who grew it. It will taste much better knowing that you're serving your family better food, and helping your local, friendly farmers too.
Happy Thanksgiving!
---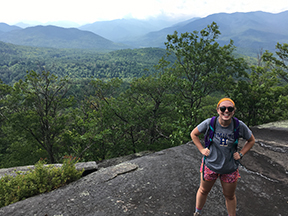 Kaitlyn Thayer is our Hamilton Program Intern at our Elizabethtown office. She is a junior majoring in Environmental Studies at Hamilton College and is participating in Hamilton's Adirondack Semester in Keene this fall. She grew up visiting and hiking in the Adirondacks when she was young, and now hopes to immerse herself in the Adirondack community and learn more about the Park's conservation. When Kaitlyn is not blogging or doing schoolwork, you can find her hiking, painting or mastering her baking and cooking skills.