Bigger Isn't Always Better
Monday, June 9, 2014
By: Lisa M. Genier
I'm sure you've heard the saying,"Bigger is Better." Not always. Well, let's face it...bigger IS sometimes better. Like a bigger ice cream cone on a hot summer day. Or a bigger flat-screen TV to watch your favorite movie. But when it comes to all-terrain vehicles (ATVs), bigger is NOT better.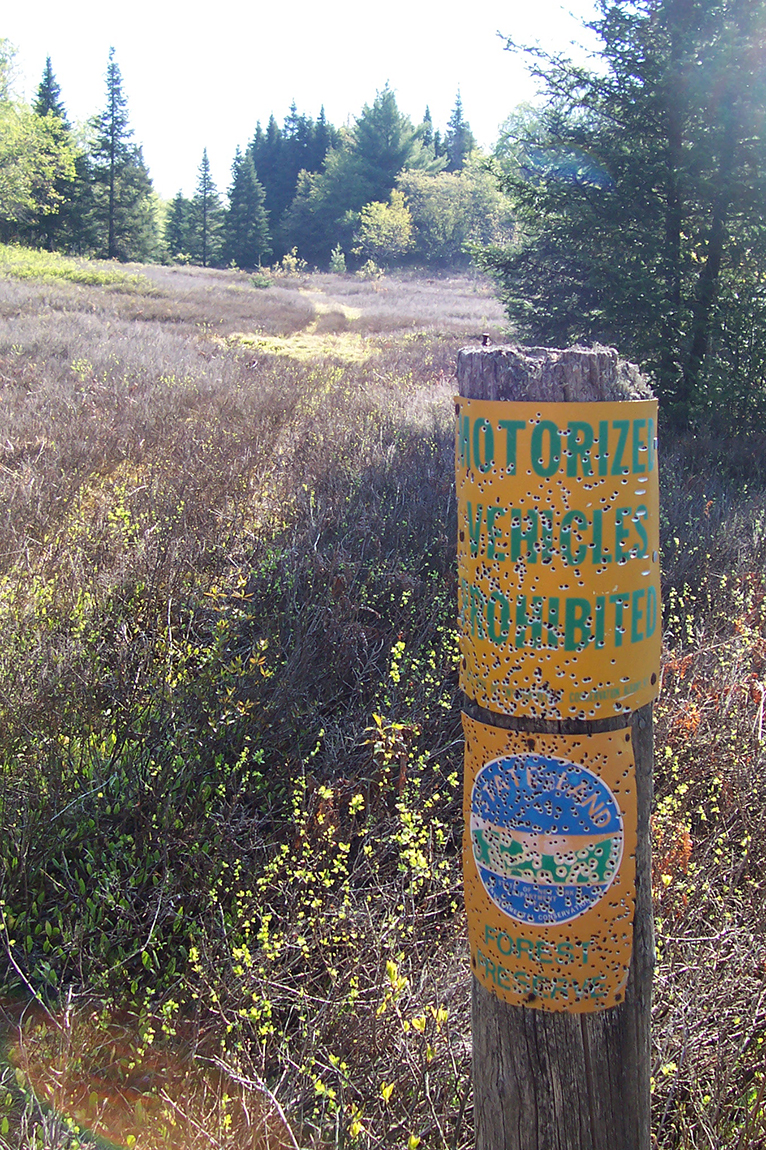 Inappropriate ATV use already causes damage to public and private lands. It causes soil erosion and damage to water quality and harms streams, wetlands and wildife habitat. As you can imagine, when people use even larger and heavier ATVs in sensitve areas, they can do even more damage to the environment.
The average ATV weighs about 1,000 pounds and can carry two people. But larger vehicles called, utility-task vehicles (UTVs), can weigh over 2,000 pounds and can carry up to six passengers. Fully loaded, these UTVs can weigh as much as a compact car! Click to see a comparison chart.
The riders of smaller ATVs straddle the machine and ride with handlebars that require experience and finesse. The larger UTVs have steering wheels, power steering and gas and brake pedals. These machines are relatively simple to drive, making it easy for inexperienced riders to use them without the proper skills. This may potentially lead to more frequent and severe accidents.
The New York State Legislature is poised to pass a bill (A.4971-a) that would allow UTVs weighing up to 1,500 pounds to be registered and used anywhere other ATVs can go. This would be fine if all riders of these vehicles followed the law and only rode in allowable areas and never strayed. As we have already seen, many do not.
The Council does not oppose the use of ATVs in appropriate and legal ways such as farming, construction or logging on private lands. However, we oppose ATV use on the Forest Preserve, except in providing access to designated areas for people with disabilities, and for limited activities, such as search and rescue.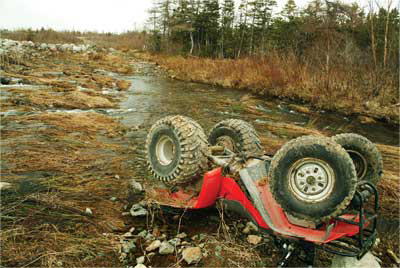 As mentioned, another issue with ATVs involves safety. Regular sized ATVs use very low air pressure in their tires, leaving them prone to roll-over accidents, especially on roads. In fact, ATV manufacturers warn buyers about this problem, but some choose to ignore it and still ride on roads. Also some communities have opened up certain roads to ATV use, allowing this bad practice.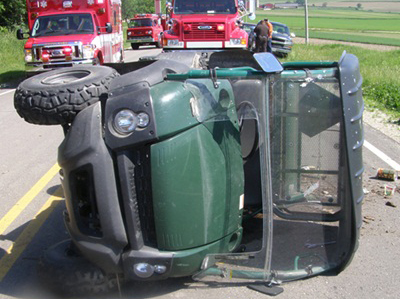 Since, this bill allows these bigger and heavier UTVs to go anywhere ATVs can go now, there will be a potential for increased ridership on roadways, possibly leading to more accidents. This is not a good scenario. Studies show there has been an increase in fatal accidents with ATVs on roads. Also municipalities would very likely face increased insurance premiums on these roads as a result of additional hazards. This would add to the financial hardships many communities already face.
Want some statistics and more information on the safety of ATVs? Read the reports, "ATVs on Roadways: A Safety Crisis" and "On-road All-Terrain Vehicles Fatalities in the United States"
Although there are safe ATV riders who follow the rules and ride in appropriate places, until we have a better means for enforcement and mitigation, the Council is working to make sure this bill doesn't pass. If you'd like to help us, click to read our action alert and our memo in opposition to the bill.
Would you like to comment on what you've read or viewed? We'd love to hear from you.
Please click to send us a message.
---
Lisa M. Genier joined the Council in 1992 working as its Legislative Associate in the Albany office. During her tenure, she played a role in the creation of the Environmental Protection Fund, which has been used to fund land purchases and environmental programs in the Adirondack Park and around the state. She was also a member of the negotiating teams that worked on re-licensing agreements for several hydroelectric facilities in the Park, which preserved thousands of acres of land, expanded recreational opportunities, and protected other natural resources. Lisa now works part-time as Program Analyst writing action alerts, interacting with members, managing the Council's website, and serving in a consultative role on legislative and other issues.

Lisa is a member of the Department of Environmental Conservation's Accessibility Advisory Committee that works to make the Forest Preserve and other DEC facilities around the state more accessible for people with disabilities while protecting the natural resources.

Lisa grew up in Mineville (Town of Moriah) in the Adirondacks. She attended the State University of New York at Oneonta and graduated in 1989 summa cum laude with degrees in Political Science and Business Economics. Lisa currently lives in Schenectady with her partner, Val and their four cats and dog.