Adirondack Council Celebrates its 2014 Forever Wild Day!
Thursday, July 17, 2014
By Diane Fish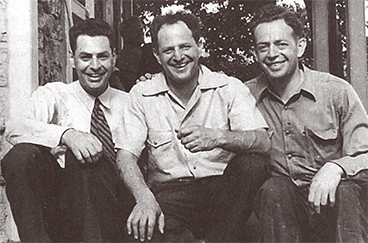 George, James and Bob Marshall
This past Saturday on July 12th, friends and partners of the Adirondack Council (over 250 people!) gathered in Elizabethtown for our annual Forever Wild Day.
We celebrated the legacy of the Marshall Family, their history of conservation and their commitment to the Adirondack Park. Several generations of the family were in E-town to receive the Conservationist of the Year Award. Long-time Council Board member John Ernst introduced the Marshall family and provided some history.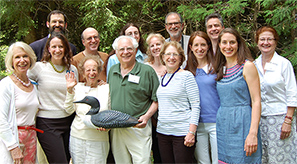 The Marshall Family accepts the Conservationist
of the Year Award

Ellen Marshall Scholle and Roger Marshall, grandchildren of Louis and Florence Marshall, shared stories about their grandparents and their uncle Bob Marshall. Guests enjoyed hearing their personal reflections about how their family taught them to love nature and care about conservation by taking them to the mountains and working to strengthen conservation law and environmental advocacy organizations. They sent us on our way inspired to do our part to take care of this place we all love so much.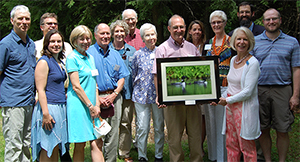 Board and staff of the Adirondack Explorer
Magazine accept their award. We also celebrated the Adirondack Explorer magazine, recognizing the staff and board for excellence in journalism and education helping people understand, explore, protect and enjoy the Adirondack Park. Council Board member Laurel Sherwood introduced publisher Tom Woodman, saying that the Explorer is a must-read publication for everyone who cares about the Adirondacks.
View more pictures from the event!
Would you like to comment on what you've read or viewed? We'd love to hear from you. Please click to send us a message.
---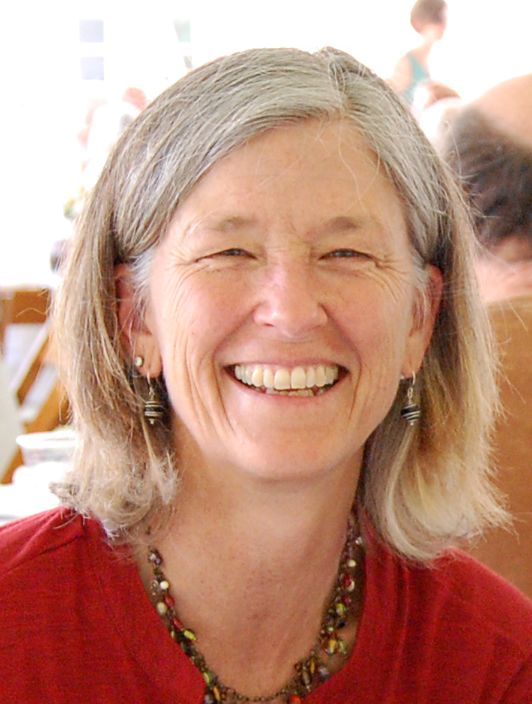 Diane W. Fish is the Adirondack Council's Deputy Director and Director of Fund Development.

Diane joined the Council staff in 2001 and works with the Board and Staff to raise the financial resources needed to support the Council's conservation and advocacy efforts on behalf of the Park. An important step in this process is keeping in touch with supporters in all 50 states to understand their interests and concerns about the Adirondack Park and to engage members in the Council's advocacy efforts.

Diane holds a BA from Denison University and a Masters Degree from Skidmore College. She and her husband live in Lake Placid. Diane shares other Council supporters' love of the Adirondacks, enjoys the Park's many outdoor recreation activities, and appreciates the astounding beauty of the Park every day.