A Year of Adirondack Advocacy | Cleaner Water & Air & Expanded Wilderness
Tuesday, June 26, 2018
By: Tyler Frakes - Adirondack Council Membership Director
For over 40 years, the Adirondack Council has been an effective, non-partisan advocate for the Adirondacks. In both Albany and the Adirondacks, our conservation advocacy and education is ongoing. Whether it is celebrating new wilderness lands, derailing inappropriate oil-train junkyards or taking legal action in support of clean air and water, you can be assured the Council's leadership will help find solutions that protect the legacy of the Adirondacks.
We owe thanks to our tens of thousands of advocates across the nation who support our mission and vision and count on the Council to be the watchdog for water, wilderness, wildlife, and communities of the six-million-acre Adirondack Park. THANK YOU!
The sheer volume of bill memos and comment letters written, public meetings and conferences and substantive topics discussed at weekly staff meetings never ceases to amaze me. Looking back over this past fiscal year (July 1, 2017 - June 30, 2018), we've accomplished a lot of good for the Adirondacks. With partner organizations, collaboration with elected/appointed government officials and your participation, the Council has successfully secured policy changes, funding and actions that benefit the Adirondack Park.
Here is a look at five accomplishments from this past fiscal year.
Expanding Wilderness
Secured the addition of 25,000 acres of new motor-free Wilderness lands, including Boreas Ponds, Casey Brook, MacIntyre West, and a section of MacIntyre East, expanding the High Peaks Wilderness Area to 275,000 acres.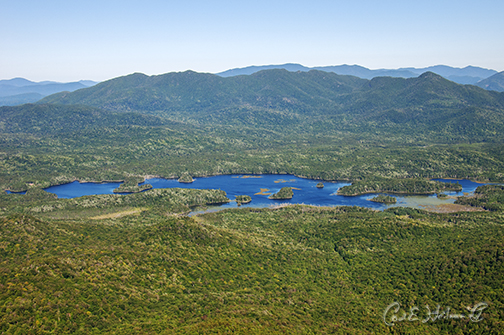 With the Trump administration's roll back of federal wilderness protections, we need Adirondack wilderness now more than ever. The expansion will make the High Peaks Wilderness Area the fourth largest wilderness area east of the Mississippi River, behind the Boundary Waters Canoe Area of Minnesota (1.09 million acres) and the Marjorie Stoneman Douglas Wilderness (1.3 million acres) in Florida's Everglades National Park. The new wilderness is slightly larger than Rocky Mountain National Park in Colorado and twice the size of Zion National Park in Utah.
The BeWildNY coalition, formed in November 2015, helped guide the state's decision on the classification of Boreas Ponds and more than 50 other parcels of state Forest Preserve. The coalition engaged in a radio, print and digital media advertising campaign to bring attention to the need for wilderness expansion in the Adirondack Park. Overall, the effort led to a record number of public comments for a single project (Boreas Ponds), public demand for wilderness protection and widespread editorial support for a 30,000-acre addition to the High Peaks Wilderness.
Helping Communities
Received statewide voter approval of a Constitutional Amendment creating a 250-acre land bank for communities seeking public safety and community-improvement projects that are currently blocked by small parcels of Forest Preserve.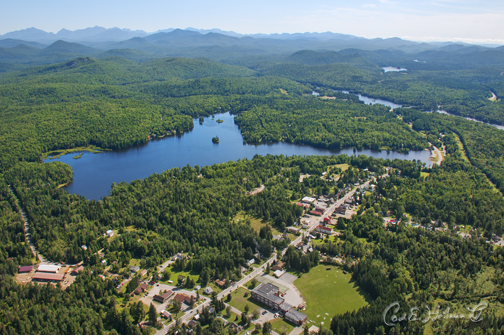 Public and private lands sit side-by-side in the Adirondack and Catskill Parks, often in a checkerboard or patchwork pattern. Roadside improvements such as new sewer lines, drinking water or broadband telecommunications lines have been stymied by small patches of Forest Preserve that prevents a connection between two parcels of private land. To create the bank, 250 acres or more will be acquired and added to the Forest Preserve now, so there will be no net loss of public land. Then, communities can apply for approval of projects that use a small portion of the land bank.
Protecting Clean Water & Air
The Adirondack Council won a court decision against the Trump Administration's roll back of Clean Air Act "good neighbor provisions" to protect the Park from acid rain. New York's bi-partisan congressional delegation helped restore the Environmental Protection Agency's acid rain and climate research grant funding for the Adirondacks despite the threat of deep cuts from the Trump administration.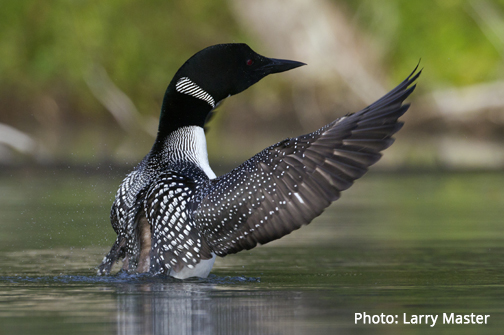 Overall, the EPA received a $763-million increase, including $300 million each for the Clean Water Fund and Safe Drinking Water Fund; $63 million for implementation of the Water Infrastructure Finance and Innovation Act; and, $50 million for new grant programs to address lead in drinking water. Federal funding for acid rain and climate research remained at current levels. The EPA's acid rain research and clean water funding are two of the most important federal programs affecting the future of the Adirondack Park.
New York State provided $750,000 in new money for long-term research and monitoring of Adirondack waters impacted by acid rain. New York has awarded over $39 million in clean water infrastructure grants in the Adirondacks.
Sustaining Champlain Valley Farms and Small Businesses
Provided $25,000 in Cool Farms/Healthy Park sustainability micro-grants to 15 Champlain Valley farms and five Old Forge small businesses, supporting energy-efficiency and the low-carbon economy.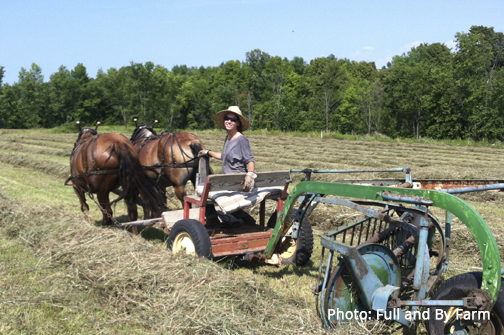 For the third consecutive year, the Adirondack Council has awarded micro-grants to farmers and small business owners who want to reduce their environmental impact and adapt to a changing climate. This grant program was made possible by the generous support of the Klipper Fund and the Lookout Fund. Funded projects at farms and businesses include: an off-grid solar-powered energy system at Echo Farm in Essex, solar electric fencing for a moveable chicken coop at Triple Green Jade Farm in Willsboro and installation of energy efficient windows at The Toboggan Inn in Old Forge.
Defending Forever Wild from Junk Oil Trains
Thousands of Adirondack Council citizen advocates, New York State leaders, environmental and local gov't partners, and Warren Buffett's Berkshire Hathaway companies together successfully opposed establishment of an oil train junkyard in the heart of the Adirondack Park.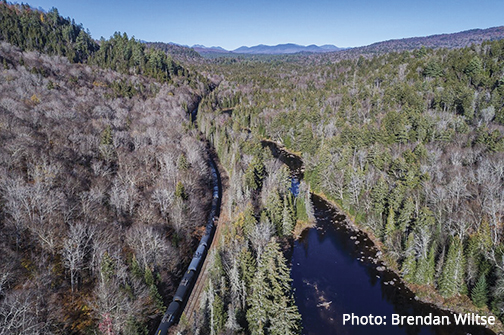 Adirondack Council lawyers, with support from member donations, are helping New York State pursue an adverse abandonment proceeding at the federal level to provide for a higher and better public purpose to be served by this old rail line that terminates at Tahawus in the Heart of the Adirondacks. The Adirondack Council, local Gov't leaders, including supervisors from Newcomb and Minerva, the Governor, Comptroller, Attorney General and others have found common ground opposing efforts to establish an oil train junkyard.
These accomplishments and many more could not have been achieved and celebrated without the help of our numerous partners and tens of thousands of Adirondack advocates. Thank you! We look forward to our continued engagement with you to preserve the Adirondacks now and for future generations.
Haven't made your annual gift in support of Adirondack conservation? Click here to donate now!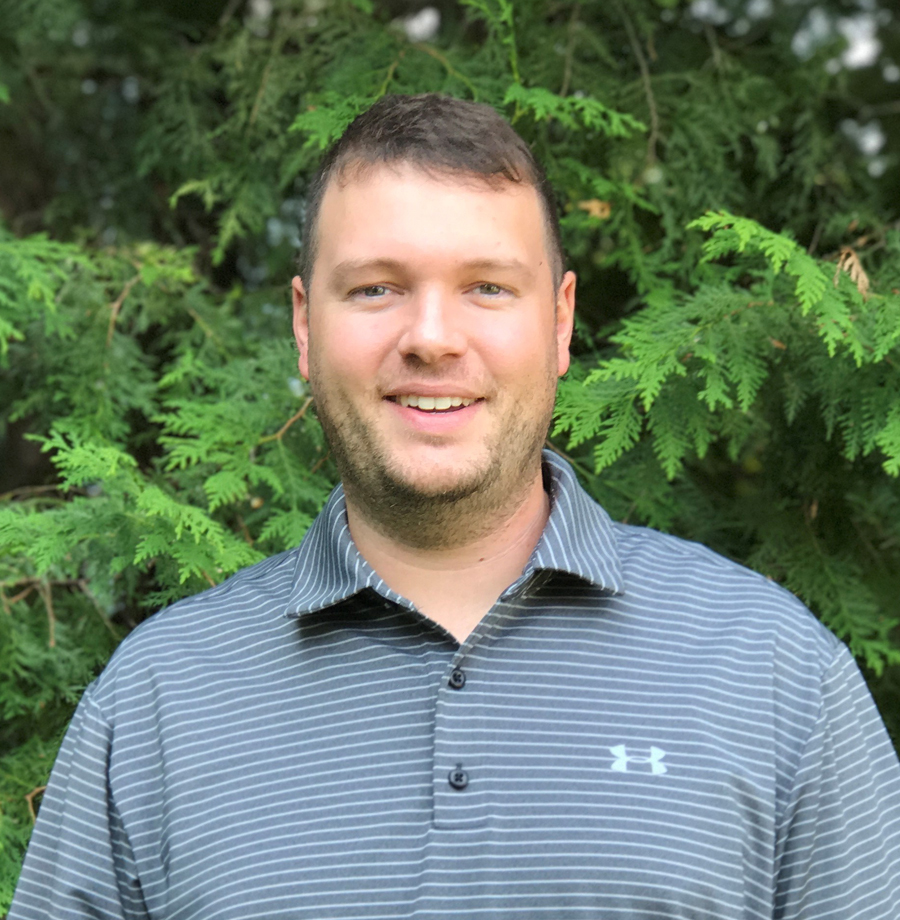 Tyler joined the Adirondack Council staff in 2007, and works with the Fund Development team providing member/donor support, assisting with membership mailings/emails, publications and daily operations.
A North Country native from Port Kent, NY, Tyler is a graduate of AuSable Valley Central School and has a bachelor's degree in political science from Siena College. He is a past lake steward for the Lake Champlain Basin Program in Grand Isle, VT, educating boaters on aquatic invasive species and the dangers they pose to lake biodiversity. When not working Tyler can be found enjoying the beauty of the Adirondacks and Champlain Valley. He is an avid gardner, hiker, fisherman, golfer, and sailor.