7 (Mostly Free) Ways to Love the Adirondacks from a Distance
By: Mary Godnick - Adirondack Council Marketing and Communications Associate
Tuesday, April 7, 2020
The COVID-19 pandemic has caused mass disruption in how we live our daily lives. We are all spending more time at home, and it's advised that people from outside the area do not travel to the Adirondack Park right now. By visiting the Adirondacks, or coming from far away to hike, users are putting a strain on an already maxed-out rural healthcare system.
If you love the Adirondacks, the best thing you can do right now, is to stay home. But no worries, there are many ways we can support and enjoy our Park from home, even if you don't live inside the Blue Line.
Advocate
While we can't be in the State Capitol meeting with legislators right now, we can still use our collective voices to help encourage leaders to preserve the Adirondacks from afar.
As a constituent, writing to, tagging on social media, sending a letter, or calling your representatives and asking them to pass legislation that supports clean air, water and wildlands in the Adirondacks can make a huge difference.
Not sure how to get started? Send an email to advocate for the Adirondacks here. Learn more about how to be an effective advocate.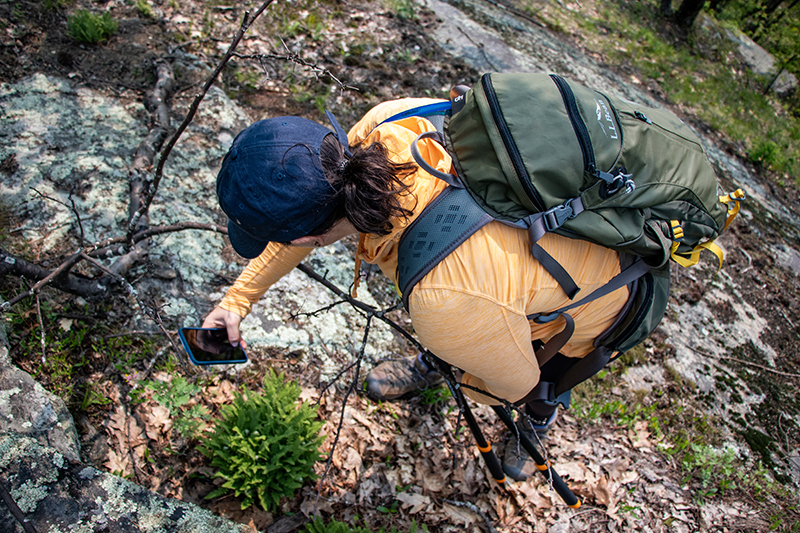 Plan Your Dream Adventures
While you maybe aren't able to visit the Adirondacks now, there is no harm in doing some research for future adventures. Always wanted to go backcountry camping? Plan ahead and prepare by doing online research. Complete an online compass reading, or Leave No Trace Awareness course, so you're ready to go when the time comes.
Watch a Live Stream
So maybe you can't sit by a stream, but you can view the Adirondacks from afar. Some of our favorites are the Wild Center's view of the pond, the Ausable River Association and Golden Arrow's view of Mirror Lake, the Old Forge Moose River cam, the Lake George cam, and the Whiteface summit cam.
We also really enjoy the modern-day opportunity to observe wildlife from a safe distance. Check out the Audubon Bird Cam.
Read a Book About the Adirondacks
Support Adirondack authors or simply learn more about the history, wilderness and culture of the Adirondacks. Many libraries have services where you can download audio and e-books online with or without an e-reader.
Some of Our Adirondack Favorites:
Support a Business for the Future
Many local businesses are offering online gift certificates that you can use or gift in the future when it is safe to do so. Craving your favorite craft beer you only have in the Adirondacks? Or dreaming of that reward dinner you treat yourself to after hiking all day? Missing that locally produced cheese you only get when you're in town? Check with businesses to see if you can buy a gift certificate online or over the phone.
Small businesses are a cornerstone in the success of Adirondack communities. Their success is our success.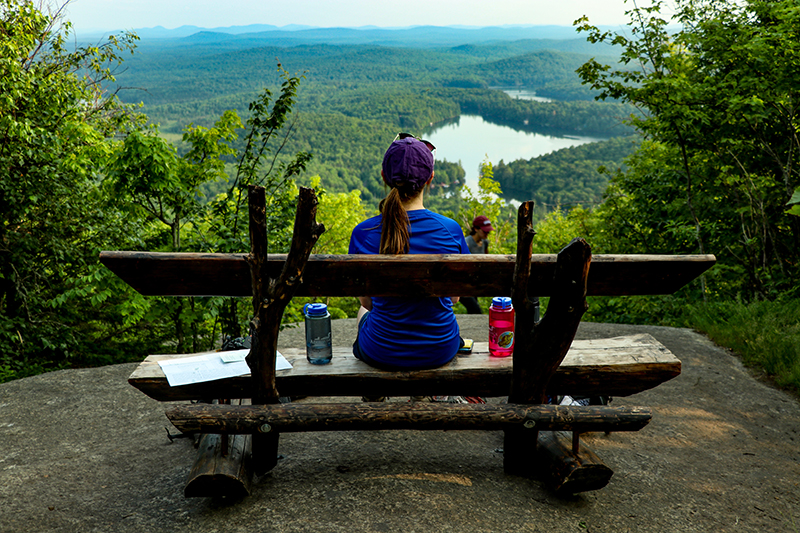 Get in Tune with Nature
Develop a deeper bond with the wild around you. Follow your curiosities about nature and see where it takes you. Start begin nature journaling. Learn how to identify the birds in your neighborhood, or at your birdfeeder. Identify and share the wild plants in your yard or browse other plants and animals that have been found in your region or the Adirondack Park.
By learning more about our natural world, we become better stewards of the world outside our door.
Watch a Documentary About the Adirondacks
Okay, there is nothing wrong with a little couch time too. There are a few great documentaries about the Adirondack Park that we like.
The Adirondacks - PBS- FREE online
The 46'ers - PBS- Paid account required
Small Farms Rising - FREE
And some of our favorite YouTube accounts: Real Adirondack Stories and Pure Adirondacks
The Forever Wild Adirondack Park will always be here as a place of solace. Our miles of pure clean waters, tall peaks, and beautiful communities will thrive better if we can all delay our plans to travel.
How do you plan to enjoy the Adirondacks and environment while at home? Comment below and let us know.
---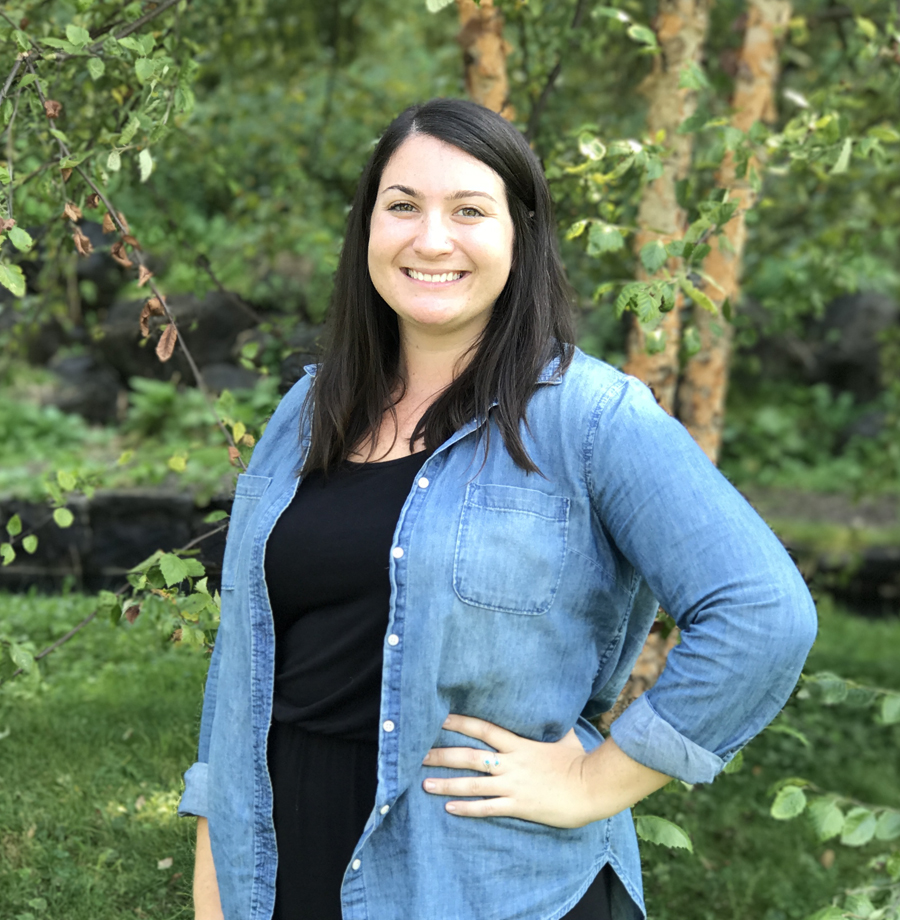 Mary joined the Council in August 2016. As the Marketing and Fund Development Assistant, Mary works with the team to coordinate marketing and fundraising efforts. She develops, manages and implements strategic social media and marketing campaigns to grow the visibility of the Council's efforts. She also works with the Fund Development team in the production of materials, mailings and reports to help expand our support to preserve the Park for future generations.
Mary grew up in Harford, NY. She graduated from SUNY Oswego with a Bachelor of Arts degree in Public Relations in May of 2014. Previously, she worked in digital marketing, search engine optimization and social media management. Outside of work, she enjoys cooking, gardening, yoga, and enjoying all that the Adirondack Park has to offer.