Why do Leaves Change Color?
Wednesday, October 8, 2014
By: Lisa M. Genier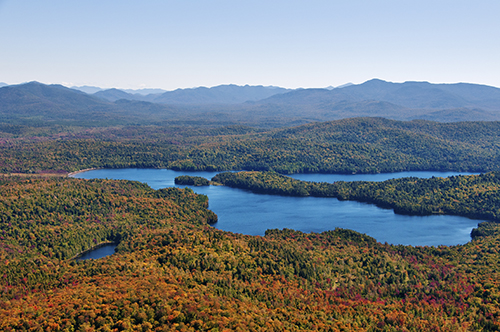 If you're like me, every Fall I look forward to the beautiful colors of the leaves as they change color to yellow, orange and red. Having grown up in the Adirondacks, this was something that just happened every year…but why?
Why do leaves change color?
Well you first need to know how trees "work."
The leaves of a tree serve as little factories where most of the tree's food is made. This food-making process is called photosynthesis. A chemical in the leaves called chlorophyll is critical to the photosynthesis process and it also gives leaves their green color. Leaves also have other pigments like yellow and orange, but most of the year these colors are hidden by the amount of green in the chlorophyll.
During photosynthesis, trees take water from the ground through their roots and carbon dioxide from the air. They use sunlight to turn the water and carbon dioxide into oxygen and glucose. The trees use the glucose as food, and expel the oxygen for us to use.
In the Fall, because of changes in both daylight and temperature, trees stop the photosynthesis or food-making process. Gradually, the chlorophyll breaks down, and the green color disappears from the leaves. This allows the yellow, orange and red colors to become more visible, and gives autumn that magnificent palette of colors that we enjoy so much.
Would you like to comment on what you've read or viewed? We'd love to hear from you. Please click to send us a message.
---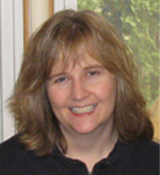 Lisa M. Genier joined the Council in 1992 working as its Legislative Associate in the Albany office. During her tenure, she played a role in the creation of the Environmental Protection Fund, which has been used to fund land purchases and environmental programs in the Adirondack Park and around the state. She was also a member of the negotiating teams that worked on re-licensing agreements for several hydroelectric facilities in the Park, which preserved thousands of acres of land, expanded recreational opportunities, and protected other natural resources. Lisa now works part-time as Program Analyst writing action alerts, interacting with members, managing the Council's website, and serving in a consultative role on legislative and other issues.

Lisa is a member of the Department of Environmental Conservation's Accessibility Advisory Committee that works to make the Forest Preserve and other DEC facilities around the state more accessible for people with disabilities while protecting the natural resources.

Lisa grew up in Mineville (Town of Moriah) in the Adirondacks. She attended the State University of New York at Oneonta and graduated in 1989 summa cum laude with degrees in Political Science and Business Economics. Lisa currently lives in Schenectady with her partner, Val and their four cats and dog.