Working for the Water and the People
By Blake Neumann - Adirondack Council Clean Water Advocate
Wednesday, March 22, 2023
A version of this blog was also published in the March 2023 Raquette Lake Preservation Foundation newsletter.
Earlier this winter, I had the opportunity to present on the Adirondack Council's partnership with the Raquette Lake Preservation Foundation to the Northeast Aquatic Plant Management Society's Annual conference, detailing what we have accomplished in the past year and a half, as well as what is on the horizon for both organizations. In this article, I'll share with you a brief summary of the highlights from that presentation.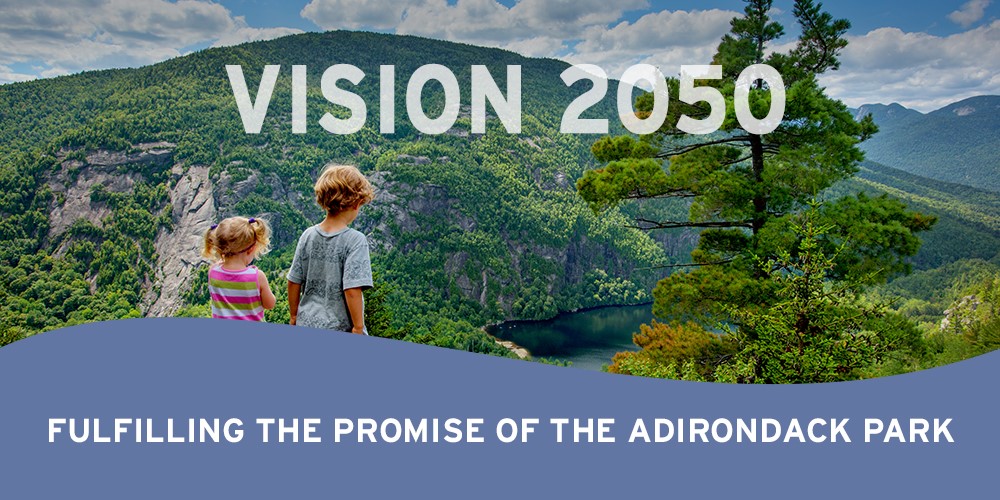 For those that are not familiar with the Adirondack Council, we are the largest advocacy non-profit working to advance the protection of clean air, water and wildlands in the Adirondack Park. In the VISION 2050 report, released two years ago, we promoted a more sweeping vision to elevate the importance of healthy communities into our work. Our partnership with the Raquette Lake Preservation Foundation underscores these aims, as we focus on messaging how RLPF's work in stewarding Raquette Lake is a sound investment in the local businesses and community – and is work that they desperately need more help in doing.
Getting Going
In this initial phase of our work in Raquette Lake, I have been gathering information that the Adirondack Council can use to build a case for additional support to help lake associations across the Park do the important lake management work with which they are tasked. However, this is a slow and gradual process – and an inherently messy one. Municipal, county and agency boundaries complicate where these resources are best deployed – including at what scale and under which jurisdiction(s). In the meantime, building support at the community scale will be the quickest and most effective way of advancing the important and urgent work that RLPF is trying to accomplish.
RLPF has been working diligently behind the scenes to collect information about water quality and ecological trends in the lake through monitoring, sampling and surveying. In addition to the water quality sampling conducted by Hamilton County and the long-term monitoring orchestrated by the Adirondack Watershed Institute, last year RLPF began participating in the Adirondack Park Invasive Plant Program's "Lake Management Tracker" initiative. This effort will provide good long-term information on the success of efforts to control invasive Variable Leaf Milfoil growth in Raquette Lake. In the months ahead, RLPF may be looking to its membership to support some of this work, in order to share the load and educate a wider audience about the current status and health of Raquette Lake.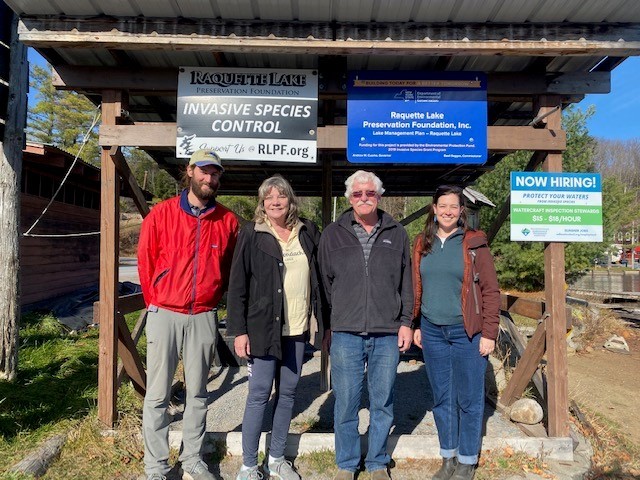 Another of RLPF's priorities has been to expand its messaging to reach a wider audience, but also to demonstrate that the work they are doing to protect the well-being of the lake directly translates to promoting the well-being of the local economy, the community, and even the larger region. Through our partnership, we were recently able to award over $18,000 worth of funds to community-based organizations in Raquette Lake, recognizing that investing in public education is a sound investment in stewardship of Raquette Lake. We are hopeful that expanding these opportunities for education about the health of the lake and the important stewardship roles that RLPF and the Adirondack Council are playing in that work will create more opportunities for feedback from folks like you, dear reader, on what we are doing well, and where there may be room for improvement.
Staying Focused
You may be wondering, why does all this matter to the Adirondack Council?
Raquette Lake represents a unique geography as a first-order watershed of the Raquette River (and thereby the St. Lawrence Seaway). These so-called "headwaters" systems are vital and sensitive ecosystems – they are critical to protect because problems upstream can spell disaster for areas downstream, as many of these issues compound or "snowball" as they move downriver. The Adirondack Council is hopeful that by increasing the collaborative capacity in these headwater communities and understanding how best to plan at the watershed scale, we will be able to address these pressures on water quality in a proactive and forward-looking way, and increase investments to make these communities more resilient to a range of challenges that will be presented by climate change.
Moving Forward
Fortunately, we are not alone in this work – we have identified stakeholders across the watershed (and the region) that see value in the work we are doing. Building collaboration between shoreline associations, municipal/county government, non-profits, community-based organizations, research institutions, and others will only serve to continue clarifying how we can collectively meet these challenges head-on – and how to rely on the unique skillsets of each group to best meet those needs.
One of the greatest challenges for shoreline associations in the region (and really across the country) is an existential question: how can these groups reach new audiences to ensure that they have a younger and more diverse membership that will sustain them long into the future? Unfortunately for groups in the Adirondack Park, this question is complicated by some of the realities that make this a special and unique place – such as the fact that over 80% of Raquette Lake's shoreline is state-owned, a reality which greatly hampers the membership recruitment capacity from its shoreline residents.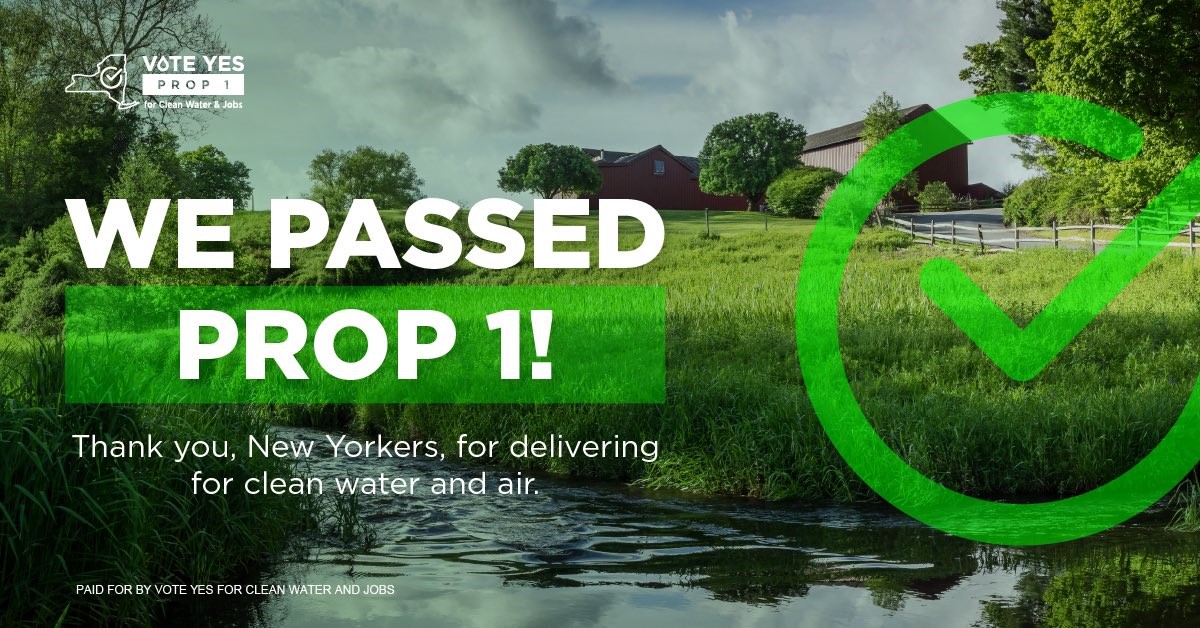 This just means that RLPF and the Adirondack Council will be thinking more creatively about how to engage new audiences to meet these challenges. Within the context of recent 30x30 legislation, the historic Clean Water, Clean Air and Green Jobs Bond Act approval, a renewed SCALE (that's "Survey of Climate Change in Adirondack Lake Ecosystems") effort, and forthcoming funding to support a raft of invasive species management efforts, this is an exciting, opportune and urgent time to be undertaking this work. If you have read this far, thank you for your interest – and stay tuned, as we are hoping that we can count on you to join us in these efforts in the near future.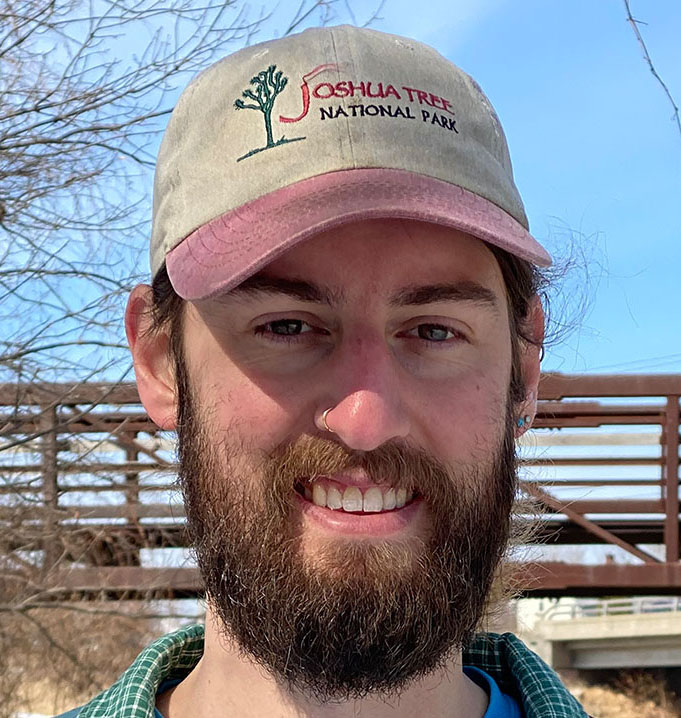 Blake Neumann joined the Council in 2021 as the Clean Water Advocate. A Kentucky native, his deep love of the Adirondacks comes from his childhood summers spent paddling and camping with family around the Park. Blake holds a Master's in Public Administration from Syracuse University and a Master's of Science in Water & Wetland Resource Studies from SUNY-ESF. He most recently was doing similar watershed planning for The Nature Conservancy in Wisconsin. When not working, Blake can be found running or skiing nearby trails, swimming anywhere he can, or in his canoe with his furry co-pilot, Jackson.