Why We are Thankful this Holiday Season | Adirondack Council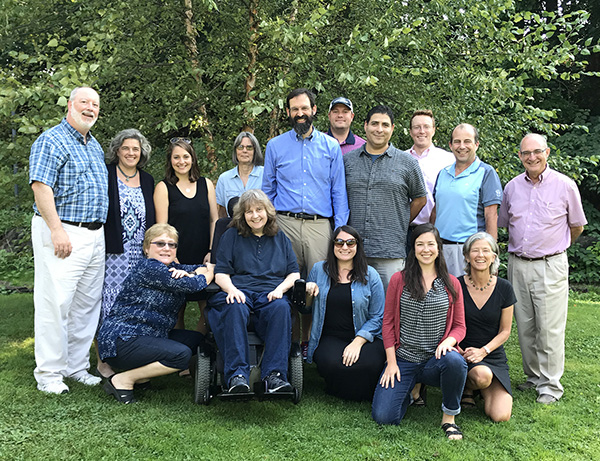 As the holiday season is in full swing, the Adirondack Council staff would like to express our sincere thanks for the many generous donors, supporters and friends that make our work possible. With your help, we have worked together to keep the Adirondack Park a special place for families and friends to visit, live and cherish for over 40 years.

Here are just a few things we're thankful for...
Our forefathers who had the wisdom to create the Adirondack Park. Without them, this landscape would look quite different today.
The beautiful Adirondack Park itself. We are so thankful for this gift of clean water, fresh air, wildlife, and wilderness.
Article XIV, the "Forever Wild" clause, of the New York State Constitution. We are thankful that we have the strongest environmental protection in the world for our Adirondack Park.
Our generous members, supporters and donors who give their hard earned time and money to support the projects and programs of the Adirondack Council. Your generous support, including answering the call of action alerts, helps make us more effective. It is because of people like you, that what we do is possible.
Wilderness. Because of the foresight of leaders many years ago, we are blessed to be surrounded by large wilderness areas that provide a safe haven for precious wildlife, fragile plant life, and a sense of remoteness and solitude that refreshes the human soul from the daily hustle and bustle.
Our board members who help guide our projects and programs to support the communities, water, and wildlife within the Adirondack Park.
Our fellow staff for our comradery and the tireless work we do. Our work with communities, researchers, partner organizations, donors, and the public to ensures that the Council is doing what is best for the future of the Adirondack Park.
The vibrant communities within and around the Adirondack Park. Thank you for your passion to create a safe and beautiful home for everyone to live, work and play.
Local farmers that provide our families and neighbors with sustainable, healthy food options and fight climate change at the same time.
The incredible wildlife that lets us share this beautiful natural resource. What a joy it is to hear the call of a Common Loon, or spot a moose in the wild. We are thankful for the opportunity to co-exist with wildlife in a way that protects them and allows us to appreciate their beauty.
Our partner organizations. Collaborating with other large and small, local and national organizations allows us to expand the scope of work to reach new potential.
We hope that this holiday you have a chance to enjoy food, family, friends and the outdoors. As you make your way over the river and through the woods this week- take a moment to say thanks for the clean air, fresh water and incredible nature all around us, and especially for the Adirondack Park.

We are so thankful for the opportunity to dedicate our life's work to protect a place that means so much to each and every one of us. Have a nice holiday, and thank you.
- The staff of the Adirondack Council