Welcome New Adirondack Council Clarence Petty Interns
Friday, December 4, 2020
Meet Alycia Bacon!
Hello! I'm Alycia Bacon, and I am the 2021 Clarence Petty Advocacy Intern at the Adirondack Council. I will be working with the Government Relations and Communications teams in Albany, helping to advance the Council's advocacy programs. I'm proud to be working to protect and maintain the Adirondacks as a beautiful living ecological space. Conservation is a field near and dear to my heart because I love our planet and want to see it healthy for future generations.
I'm from Scottsdale, Arizona, but I have lived in the Capital Region for almost 11 years. I haven't spent as much time in the Adirondacks as I would have liked. Still, I am fortunate that I have been able to explore areas like Lake Luzerne and Sacandaga Lake. I have also spent time enjoying a few other State Parks and nature preserves outside of the Adirondacks like Grafton Lake, Plotter Kill Reserve, and Hunter Mountain (and of course- the world-famous Grand Canyon!).
Currently, I am a graduate student at the University at Albany, where I am working on my Master's degree in Africana Studies, with a focus on philosophy and history - particularly in Ancient Civilization and African Americans. I have a love of ethical and cultural studies, and I believe this relates to conservation because indigenous communities and communities of color are the first to be hit by climate change, and disproportionately.
Through my educational pursuits, I hope that I will be able to bring different perspectives to the table, like one of my favorite African philosophies, Ubuntu- which is a way of viewing the community and personhood as complexly interwoven together. Outside of work, my hobbies include practicing martial arts, photography, singing, traveling, and camping. I'm looking forward to a great year helping to protect the Adirondack Park for current and future generations to enjoy!

Meet Allison Stefanelli!
Hi! My name is Allison Stefanelli, and I'm very excited to be the Adirondack Council's 2021 Clarence Petty Legislative Intern. My duties will include tracking legislation that pertains to the Adirondack Park and encompasses the Adirondack Council's mission of preserving the ecological integrity and wild character of the Park. Through this internship, I look forward to gaining experience in government relations, outreach, and advocacy for the protection of the Adirondacks. I'm thrilled to work alongside a team with a passion for preserving the Adirondack Park for future generations to enjoy.
I grew up in Albany, NY, and spent countless weeks of my childhood hiking mountains in the Park and camping at various Girl Scout campsites. In the Adirondacks, I learned how to fish, canoe, sail, shoot a rifle, build a campfire, and appreciate the great outdoors. By interacting with people with varying levels of expertise about the Park that I have met on hiking trails, I have developed a passion for education and outreach.
I studied wildlife and conservation biology at the University of New Hampshire, where I learned about the Northern Appalachian - Acadian Ecoregion, which includes the Adirondack Park. During this time, I did a Summer Undergraduate Research Fellowship. I gained experience in identifying population abundance and occupancy by trapping small mammals in a captive breeding pen for the endangered New England cottontails. I'm eager to bring these experiences back to New York and advocate for a place so close to my heart.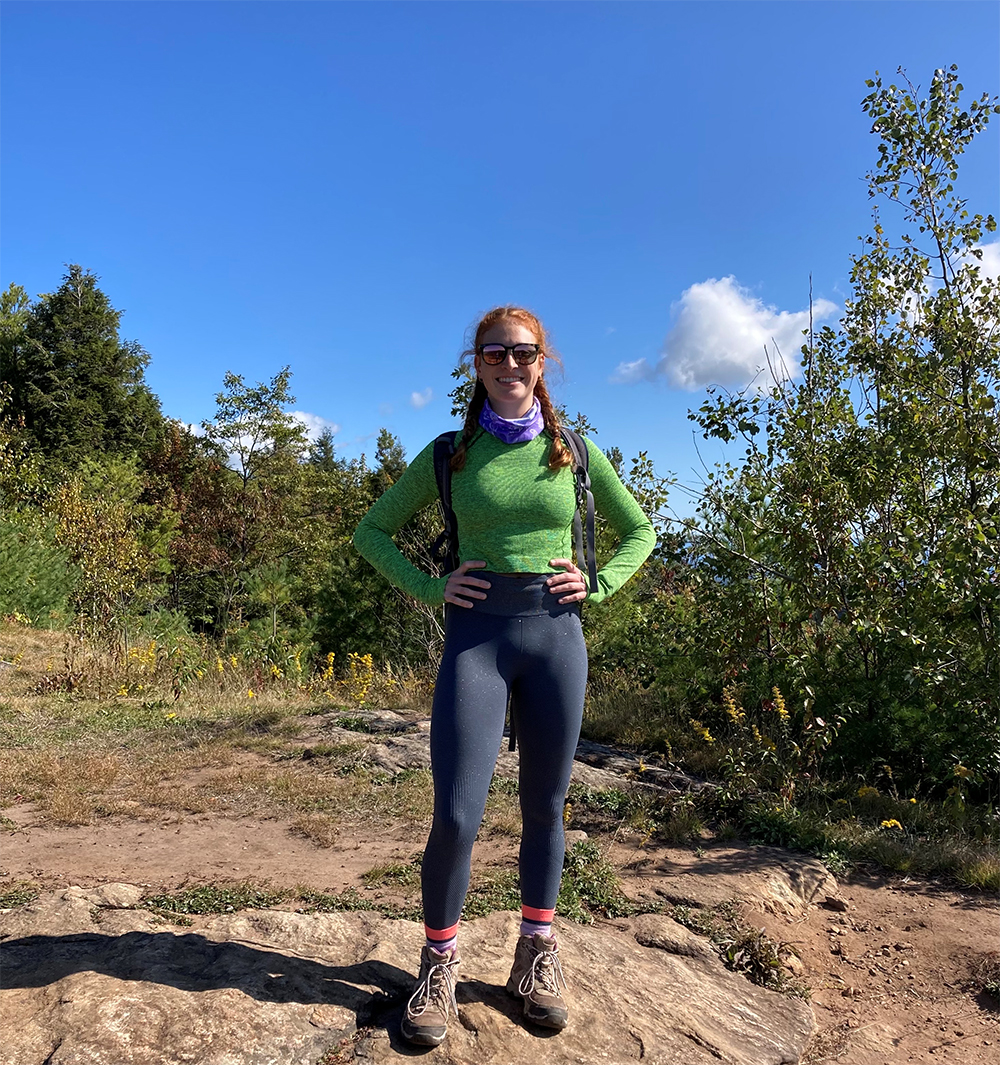 Allison Stefanelli