Welcome Julia Champagne - Adirondack Council's 2019 Clarence Petty Legislative Intern
Thursday, January 3, 2019
By: Adirondack Council Staff
The Adirondack Council is pleased to welcome Julia Champagne as our 2019 Clarence Petty Legislative Intern, who is working in our Albany office. Below is a blog that Julia wrote to introduce herself.
Hi, my name is Julia Champagne and I'm excited to be the Adirondack Council's Clarence Petty Intern for this legislative session. I grew up living in Glenmont, New York, enjoying trips to the Adirondacks to hike, camp and kayak. Having graduated from Cornell University in 2018 with a Bachelor of Science in Environmental and Sustainability Sciences, I am glad to be back in the Capital Region and in close proximity to the Adirondack Park.
I'm interested in the intersections between natural science and society, and I am eager to continue exploring these issues through a policy lens. During my internship, I will be tracking news media and legislation for the Council and helping to lobby the state legislature. I look forward to working with the Council to preserve this national treasure that is the Adirondack Park.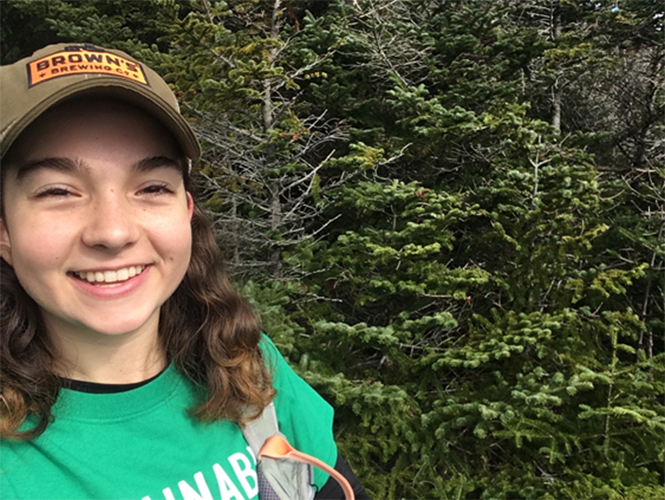 Hiking Phelps Mountain