Warmer and Warmer
September 15, 2016
By: Jeff Bronheim - former Adirondack Council board member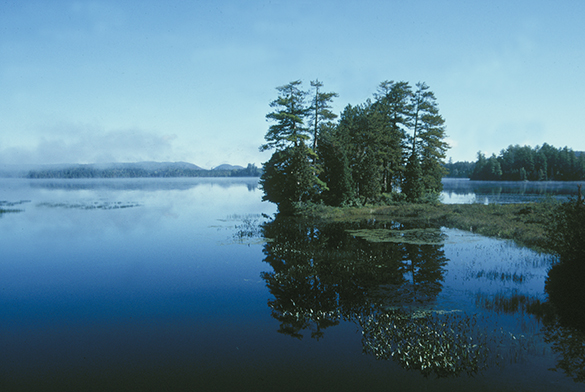 When closing my camp on Raquette Lake last week I came across a few old wet-suits. I remembered the smell and texture of pulling mine on after a winter hanging in the boat house. How my family always made sure we had new, larger sizes for the kids as they grew, and how useful they had been for water-skiing or working on the docks or even just swimming comfortably.
Those suits must have been sitting in the closet for a long time. The water in Raquette Lake this summer was so warm people could be seen just floating around for hours. Many docks now have inflatable floating "relaxation stations" where you sit half in the water and enjoy a drink. Water-skiing has become a great way to cool off!
And it's not just this summer. The water has been hotter and hotter every year. My children don't believe that some years it used to be almost too cold to dive in, even in July. When the longest swim was a brisk few strokes, then hurry back to wrap-up warm in a towel or even a blanket.
Even the fish have changed. Large-mouth bass now predominate over Small-mouth (although both are non-native), and this summer my daughter caught a large Crappie (a warm-water fish which did not even exist in the lake a few years ago). I wonder how the crucial Lake Trout (which stock the rest of the Adirondacks) are doing in their once-icy depths?
Damage from acid rain led to environmental groups, like the Adirondack Council, giving the issue attention and convincing governments to act. Coal burning was controlled (including in states which were not affected) and acid emissions have been greatly reduced. Global warming is much more complex and crosses international borders. Many governments seem to be trying to deal with carbon emissions, but unlike an acidified lake that can be limed and reclaimed when pollution is reduced, I don't know how we can re-cool our planet and our beloved lakes.
Environmental groups like the Adirondack Council recognise that carbon emissions and global warming will impact the Adirondack Park. The Council has been buying up and retiring carbon pollution allowances through the Regional Greenhouse Gas Initiative and using the money to promote local agriculture and a low-carbon economy. Like acid rain, the causes are far beyond the Park's boundaries, and sadly even harder to address.
Learn how you can help prevent carbon pollution from Northeast power plants, while helping local farming succeed at Cool Farms/Healthy Park.
Would you like to comment on what you've read or viewed? We'd love to hear from you. Please click to send us a message.
---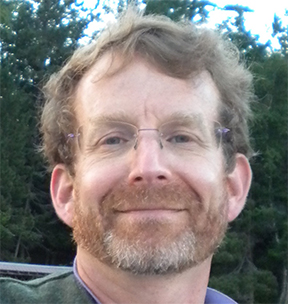 Jeff Bronheim has spent all but one of his summers at Raquette Lake in the Adirondacks. Born and raised in New York, he has lived abroad for almost twenty years, including in Madrid, Spain and London, England. Jeff works as an International Alternative Asset Management attorney and writes and speaks frequently on European financial issues. He is also a passionate Adirondacker and environmental activist - and especially loves fishing, rowing antique guideboats and sailing wooden boats. He is married to Elvira Barroso of Madrid and they have two teen-aged daughters, all of who bring their own unique perspective to the Park. He is particularly interested in modern uses and sustainable development of the Park.