Three Hidden Gems to Explore in the Adirondack Park this Winter
By: Casey Marvell - Adirondack Council Policy Fellow
Thursday, January 24, 2019
As temperatures drop and the snow continues to fall, remember that the Adirondack Park offers a wide variety of winter activities outside the most popular peaks for outdoor enthusiasts, adventure seekers and families alike.
Before revisiting your favorite area, think about expanding your list of possible explorations and take full advantage of the six-million acres the Park has to offer. These three places are sure to enhance your appreciation of the full Adirondack winter experience.
Before you go
Take the opportunity to carefully plan out your trip, and catch up on some basics that will help you along the way.

Know and practice Leave No Trace which seven principles which can be found

here

Leave your itinerary with someone at home, and make sure to adhere to your original plan as long as conditions allow as best as possible.

Review and follow the Department of Environmental (DEC) camping rules and regulations which can be found

here.

Follow safe winter camping practices which require additional gear and resources that can be found

here.
Perfect for: First-time winter backcountry camping
This area provides a great opportunity for all outdoor enthusiasts. Located east of Schroon Lake, this Wilderness area includes 70 miles of foot trails, dozens of secluded ponds and numerous smaller mountains with quiet lookout spots. Most notably, Pharaoh Mountain's summit stands at 2,556 ft. high and its trail provides about 1,500 ft. of elevation gain. This hike would be perfect for those just starting out backcountry winter hiking or those looking to avoid a more strenuous hike. Families seeking a more family friendly adventure should seek this hike come summer time.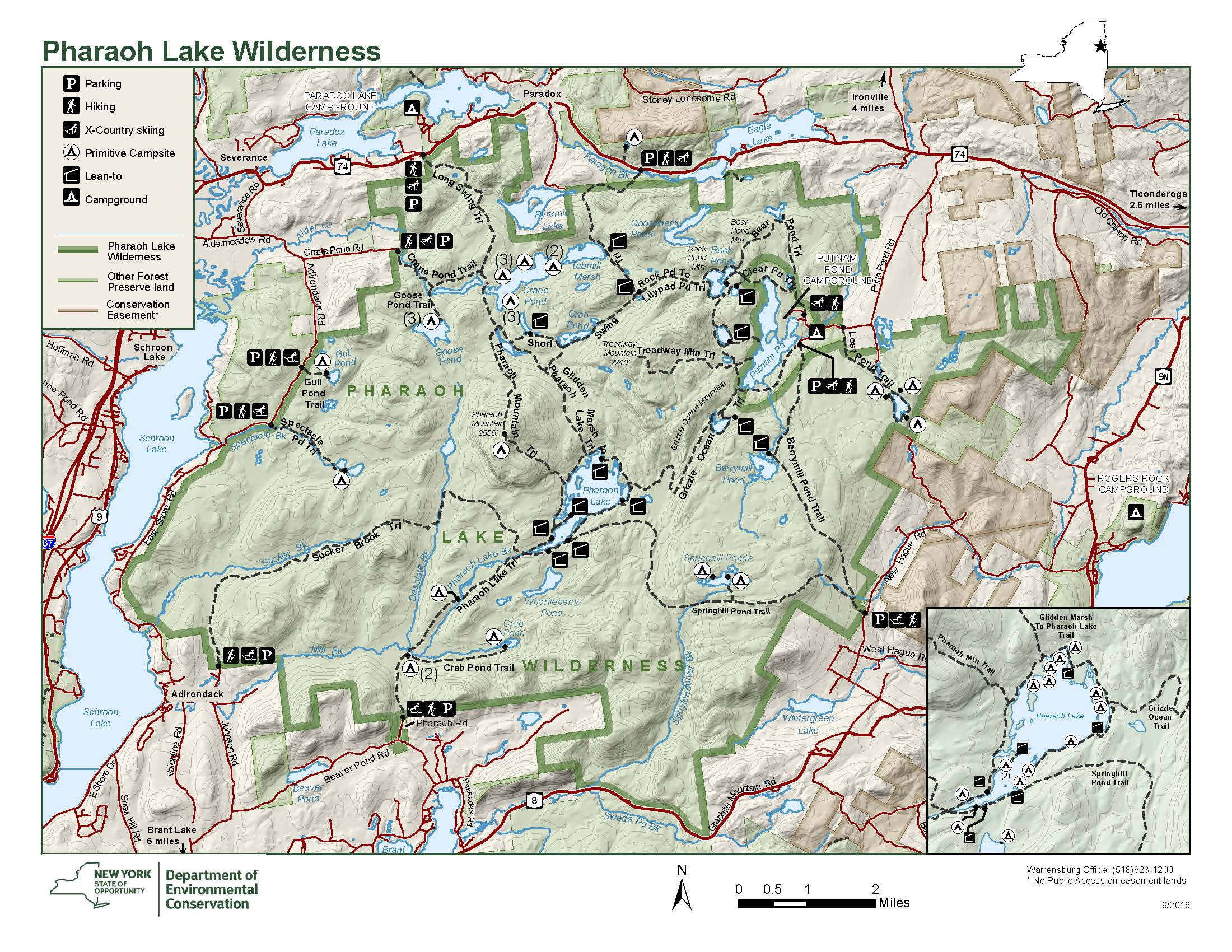 Pharaoh Lake Wilderness also has numerous lean-to camping opportunities which are more accessible than other areas of the Park. This provides great backcountry options when planning your trip. First time backcountry campers also have the chance to have a campfire under the stars, whereas campfires are restricted in other areas of the Park. Make sure not to bring in outside firewood to prevent the spread of harmful invasive species, and adhere to the DEC regulations. This will ensure a fun and safe adventure.
Perfect for: A quieter hiking challenge
Located in the Western Adirondacks, this wild forest area offers a wide variety of outdoor recreation. Cranberry Lake is the third largest lake in the Adirondack Park which makes it perfect for a unique and peaceful hiking challenge. The Cranberry Lake 50 is a 50-mile navigation surrounding the lake which passes through rolling hills and old-growth forests. The entire challenge is often done over several trips which gives hikers the chance to visit again. For those just starting off in their winter recreation journey, this challenge is a great way to gain good winter experience, do it in a safe way, and explore a new part of the Adirondacks.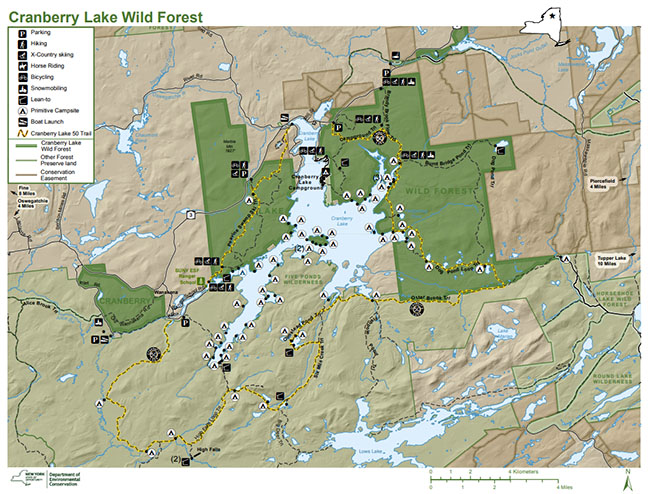 West Canada Lake Wilderness Area
Perfect for: A family outing
Located is the southwest corner of the Adirondack Park, West Canada Lake Wilderness Area is a diverse landscape that contains wetlands, rolling hills and mountains over 3500 feet high. This type of diversity makes this area a place for all to enjoy. Here is a list of the trails and ice fishing opportunities that can be accessed in this Wilderness area. Being one of the more remote sections of the Park, this area allows for families to experience nature mostly untouched as you make your way through scenic frozen bogs and creeks.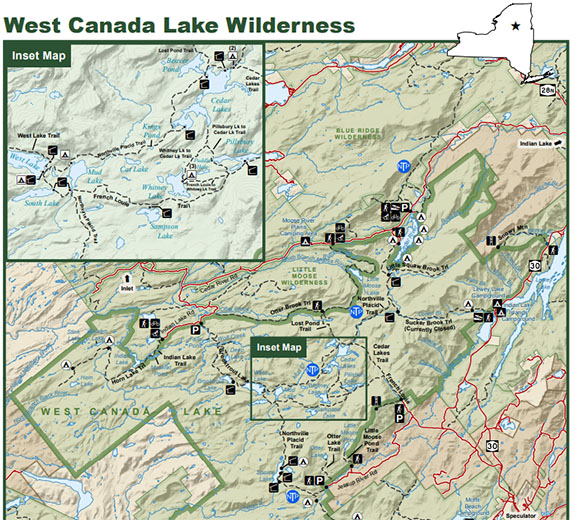 This Wilderness area also crosses 28 miles of the Northville-Placid Trail, one of the most popular backcountry trails in the Park. The trail does lead to higher elevations with more strenuous hikes so make sure to research your trip and plan according to the age and experience of your family. This Wilderness area offers so much that exploring it will help reduce high-use in other areas of the Park as well as provide a satisfying Adirondack winter experience.
One Last Reminder
Whatever Adirondack Park destination you chose this winter remember safe and sustainable practices are crucial. Make sure to plan ahead of time, bring proper resources and practice principles like Leave No Trace. By doing so you can explore a new part of the Adirondacks and experience what makes all six-million acres of the Park unique.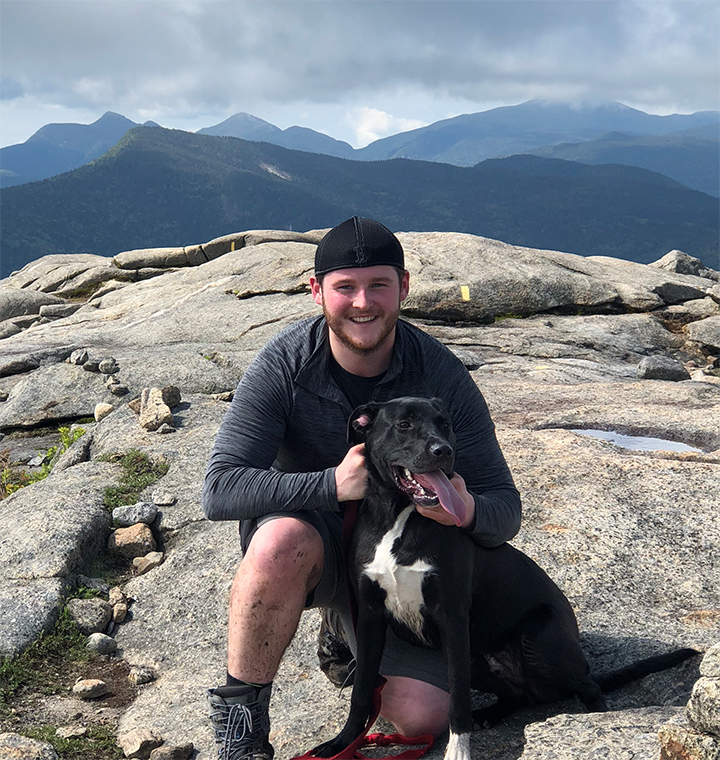 Casey Marvell is the Policy Fellow in the Council's Albany office. In coordinations with other staff, he will be tracking legislation, researching issues and advocating for the Adirondack Park. Casey recently completed his Bachelor's Degree in Political Science from the University of Albany, and is currently pursuing my Master's in Political Science, concentrating in American Politics.