The Fight Against Invasives Species - more work needs to be done
Tuesday, March 3, 2015
By: Rocci Aguirre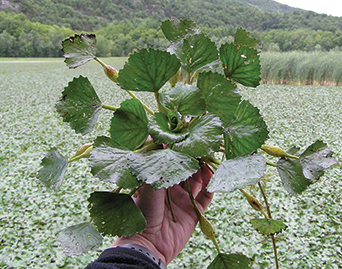 Water Chestnut taken
from Lake Champlain
March is an important month in the Adirondacks. While the North Country winter may seem to be perpetual and unyielding, March is often when the first cracks of spring can be seen and felt. The promise of spring is particularly acute this year and while we eagerly look forward to the first extended days above freezing, some bright sunshine, and the taste of freshly boiled maple syrup, this March is different for another reason.
Beginning this month New York's Invasive Species Prevention Act regulations go into full affect to help curb the spread of highly invasive species that are available for importation and sale. For the first time, species identified as "Prohibited Invasive Species" cannot be bought, sold, transported or intentionally planted in New York. These regulations are a significant step forward in combating the spread of invasive species of all kinds, and something the Adirondack Council and our partners worked hard to achieve. Read more on invasives.
This was a great success, but more still needs to be done to prevent the spread of invasives species into the Park's waters and forests. These alien species pollute water, cause declines in populations of fish, birds, small mammals, and native plants and cause economic hardships for business owners and communities. More funding is needed now for an expanded Park-wide invasive species initiative.
That's why the Council is asking the state legislature to enhance the Governor's budget proposal to dedicate $10 million for the implementation of an expanded invasive species education, spread prevention and mitigation program in the Environmental Protection Fund (EPF). Click HERE to send a letter to your legislators.
Also, internally at the Council, we have updated our policy on invasive species to refocus our efforts on stopping the spread of invasives across four broad goal categories:
Incorporate scientific data/knowledge and accepted best management practices to guide the Council's policy and conservation agenda.
Support efforts that will limit the spread of established populations of invasive species into un-infested lands and waters of the Adirondack Park.
Support efforts that will prevent new introductions of invasives into lands and waters of the Park.
Seek to abate negative ecological, socioeconomic and public health and safety impacts resulting from infestations of invasive species within the Park by supporting educational programs and efforts.
The Adirondack Council and our partners are dedicated to protecting the Park's waters, wilderness, wildlife, and communities from the devastating effects of invasive species. With your help and support, we will continue to make great strides on the prevention, education and eradication of invasive species.
Would you like to comment on what you've read or viewed? We'd love to hear from you. Please click to send us a message.
---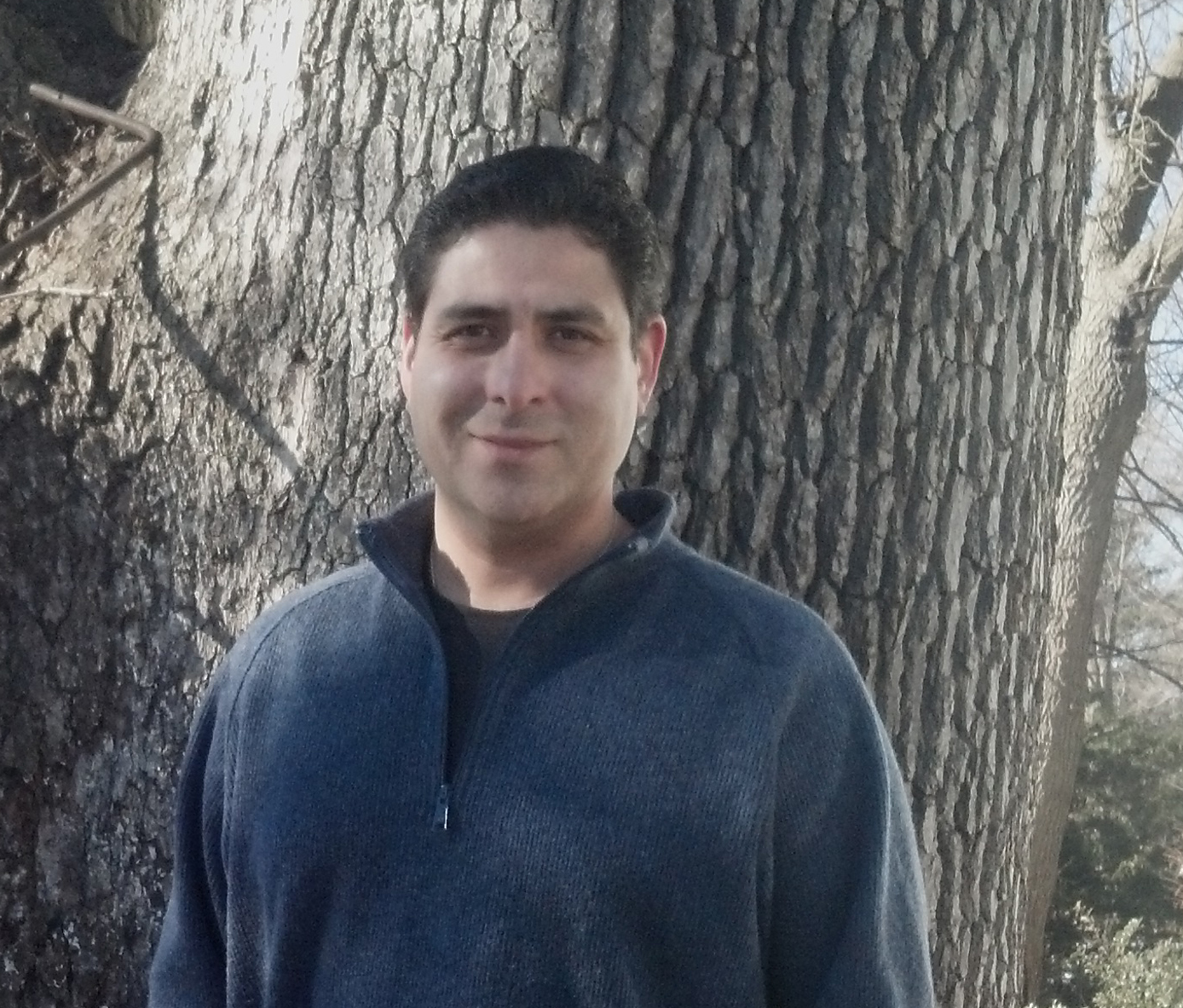 Rocci joined the Adirondack Council staff in 2013.

As Director of Conservation Rocci is responsible for the design and implementation of the Council's conservation strategy. Rocci graduated from SUNY Cortland in 1995 and holds a MS in Resource Management and Conservation from Antioch University New England.

Rocci's connection to the Adirondacks goes back to his days as a student in Cortland's recreation department. His time exploring the high peaks with friends and his academic experiences at Cortland's Camp Huntington on Raquette Lake became the foundation for his 17 year conservation career. His previous work experience includes eight years spent as a ranger with the National Park Service, and time spent as field staff for Trout Unlimited where he coordinated efforts on habitat restoration, land conservation, water rights, and post-flood mitigation efforts in the Catskills. He has spent the last seven years overseeing land protection efforts for the Finger Lakes Land Trust in Ithaca, NY and the Monadnock Conservancy in Keene, NH.

When not fly fishing or hunting, Rocci can usually be found hiking in the woods looking for chanterelles or other delicious ingredients to add to the supper pot