The Farm Revolution Won't (All) Be Electrified
By Dillon Klepetar - Essex Farm Institute Farm Advocate
Monday, May 15, 2023
Over the past several years, the Essex Farm Institute and Adirondack Council have provided over $200,000 in grants to Adirondack farms and value-added producers who use their raw agricultural goods as inputs. The idea of the grant program is to help Adirondackers and their farm and/or value-added product operations become more sustainable, and their communities more resilient. The recipients of the 2023 Micro-Grants were announced right after Earth Day.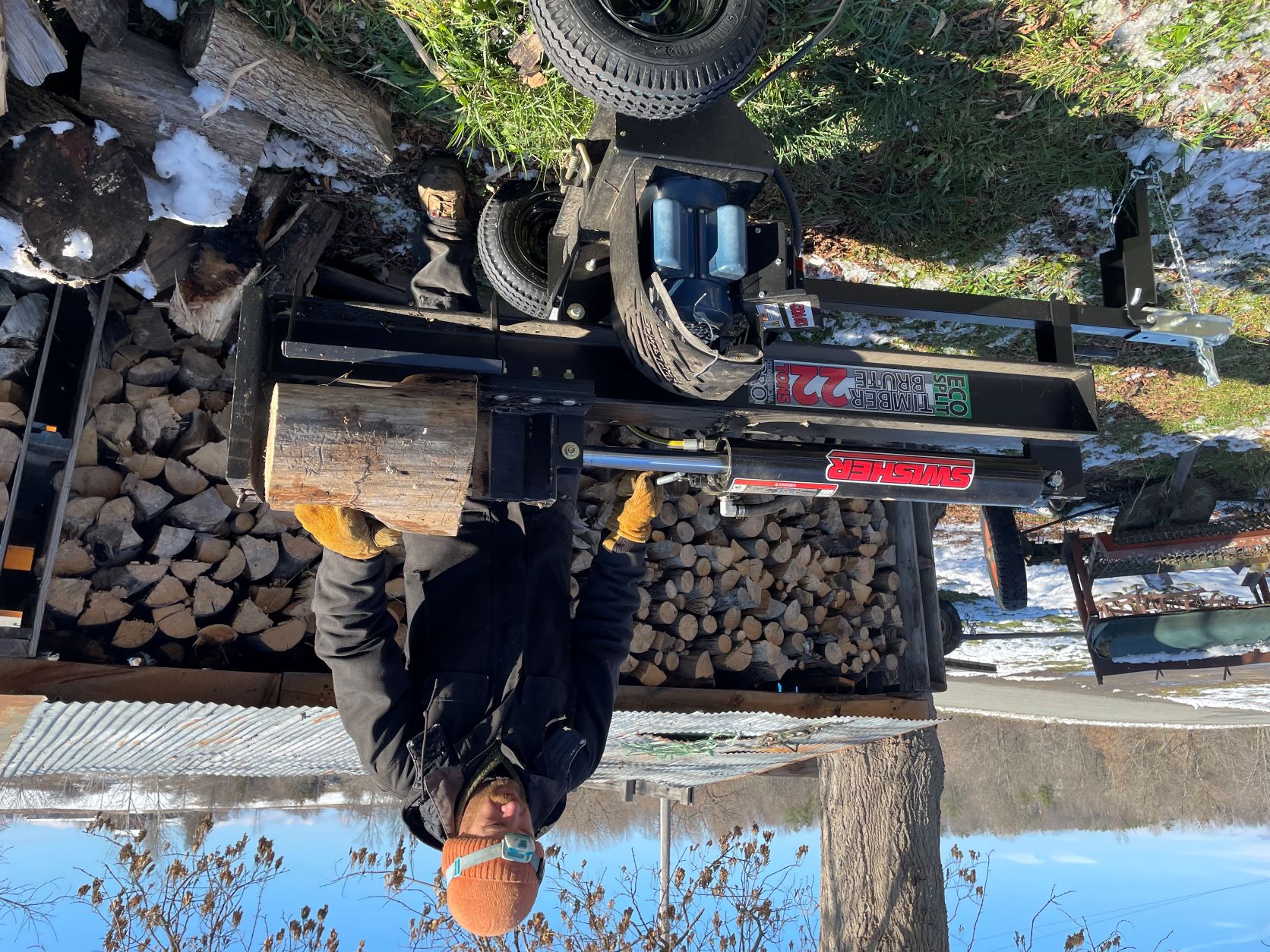 This past year, we provided funding for an oil distillation process at Adirondack View Vineyard that converts raw lavender grown at the farm into essential oil, a value-added product. This distillation unit replaces a gas-fired "still" with an electric counterpart, resulting in a reduction of fossil fuel usage. At Full and By Farm, a micro-grant was used to replace a propane hot water heater with a heat pump hybrid version, and last year they retired a gasoline-powered log splitter in favor of an electric one.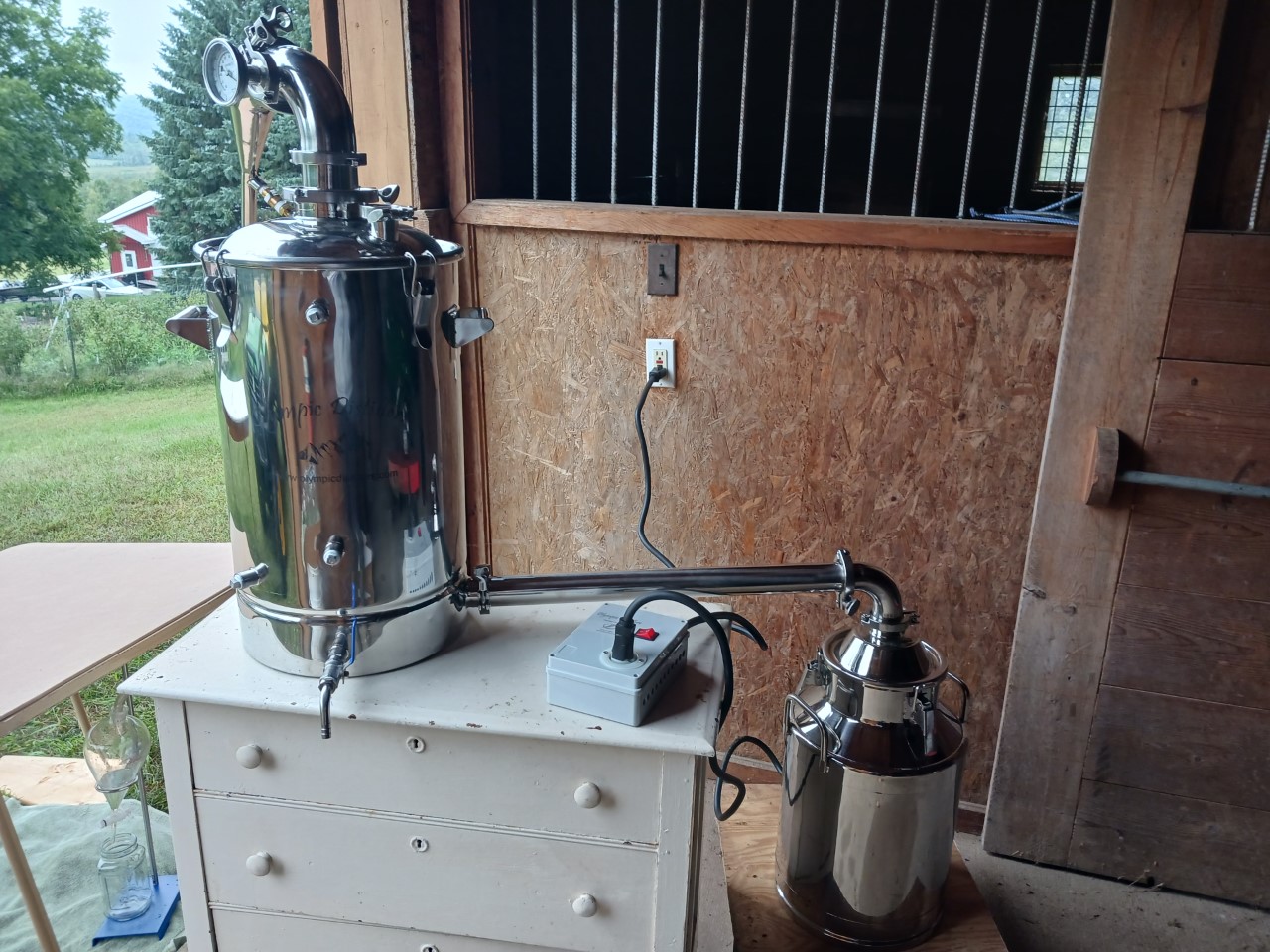 Naturally, the gradual move towards electrifying farm infrastructure will increase demand on the electrical utility grid. Whether this move reduces overall greenhouse gases has more to do with what source(s) are used to generate power in a specific area, how that power is transmitted, and what pollution-emitting uses are the first to be replaced. As such, the Adirondack Council took a nuanced position on the recently proposed Champlain Hudson Power Express transmission line which will carry hydroelectric power from Canada. The Council's support for the line recognizes that we need to advocate for efficiency upgrades and lifestyle changes that reduce overall electrical needs, as well as we shift to more renewable sources of power. Our continued engagement with implementation of New York's Climate Leadership and Community Protection Act reflects this same strategy.
Some producers are simply cutting out energy usage by making efficiency upgrades or utilizing technology to reduce consumption. In 2021, Uihlein Maple Research Forest purchased and installed a modulating thermostat on its vacuum system for sap that cut its energy usage in half. Mad Crazy Flowers fabricated a solar-powered dehydrator to dry medicinal and botanical herbs using the passive power of the sun instead of electricity or propane. EFI is also supporting several solar photovoltaic applications including North Country Creamery's 25 kW installation, which will offset almost all of their on-farm electrical demands. The Hub on the Hill will be installing a rooftop solar water preheater. The micro-grant program has also supported solar-powered greenhouse ventilation systems at Green Street Family Farm, Berube Botanicals, and Adirondack Naturals. Naturally, whenever you substitute one energy source for another, there are also environmental costs. But given the efforts being made to use electricity instead of fossil fuels; or creating renewable energy systems from the ground up – there can be no doubt that Adirondack farmers are pioneers taking small but significant steps to electrify and solarize the agricultural sector.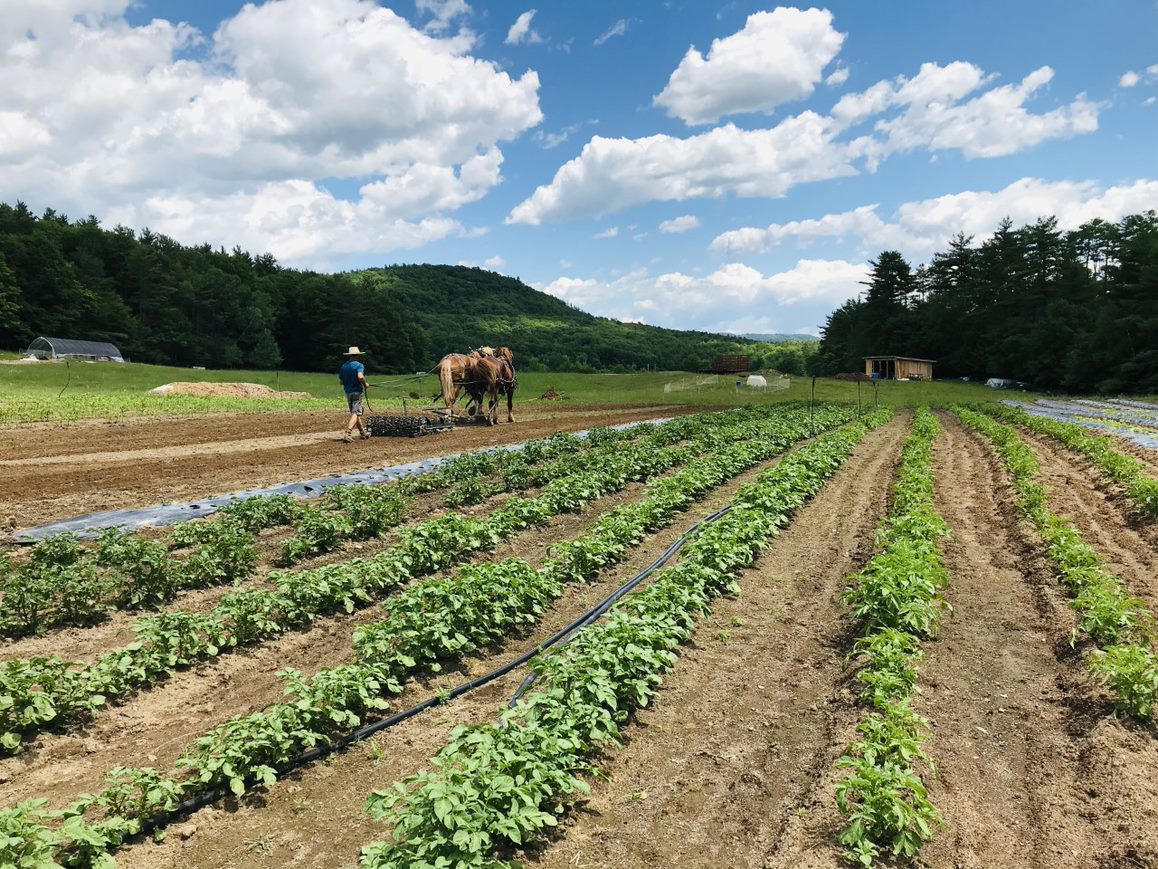 However, some farm systems are not easily converted to electrical or non-polluting sources. The prospect of animal-based energy creates an opportunity to reduce the fossil fuels associated with functions where heavy equipment is involved. The micro-grant program has supported draft power implements at a number of farms including Black Kettle and Harris Family Farm, the former of which received a grant to run a log-splitter on a horse-powered treadmill. Two years ago, Essex Farm ran several of it's tractors on biodiesel produced from their leftover fat on pig and beef carcasses. Essex Farm managers used to rely on literal horsepower, but have reckoned with the fact that tractors will likely always have a place in farming at scale.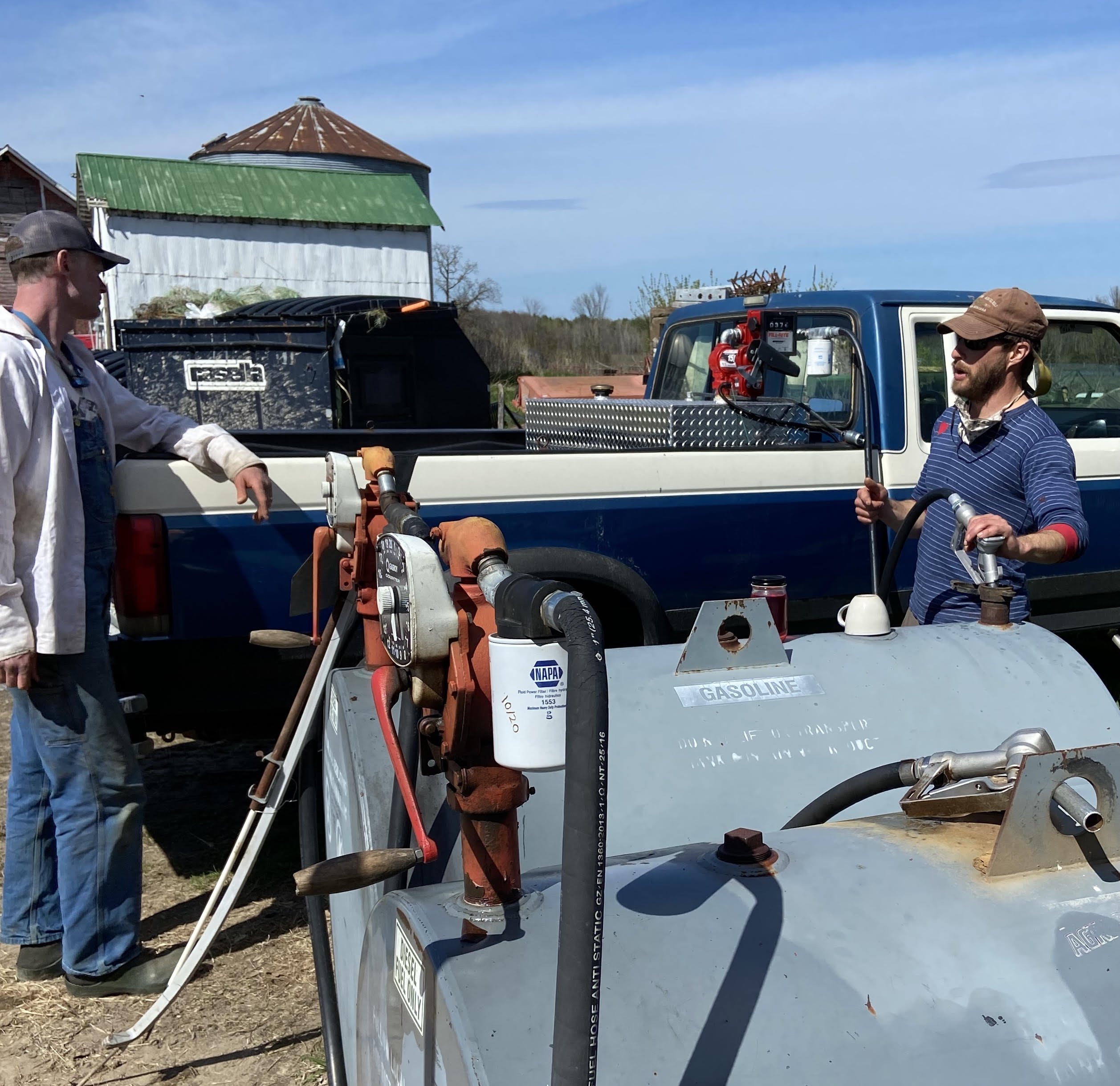 These efforts by themselves may not be preventing a global rise in temperature but they are powerful and revolutionary nonetheless. Innovative ideas that originally formed in the Adirondack farming community have had and will continue to have a powerful influence outside the Park. Techniques pioneered by our micro-grant recipients are now more common than when those projects began. After all, climate change will not only make farmers livelihoods more challenging; it will also threaten a reliable food supply locally in the Adirondack region. Electrification, soil carbon sequestration and alternative on-farm energy generation are equally valuable tools as we think about the environment and food system of the future.