The Adirondack Council is Your Eyes on the NYS Legislature
By: Allison Stefanelli – Clarence Petty Legislative Research Assistant
Tuesday, March 8, 2022
The Adirondack Council serves as your eyes on New York State government for all things relevant to protecting our Adirondack Park. We embrace the responsibility of holding government agencies accountable, informing the press and public about Adirondack issues, and working with partners to secure state-wide support for a well-managed, protected Adirondack Park. At the core, the Council builds coalitions and informs government officials on science-based, best management practices to improve protection and grow funding for the Adirondacks. In order to build a vision for a healthier, resilient, and politically, ecologically, and socially sustainable Park, we track the work of the state legislature through regular engagement with elected officials and their staff and a subscription to a tool called the NY State Legislative Retrieval System (LRS) each session year.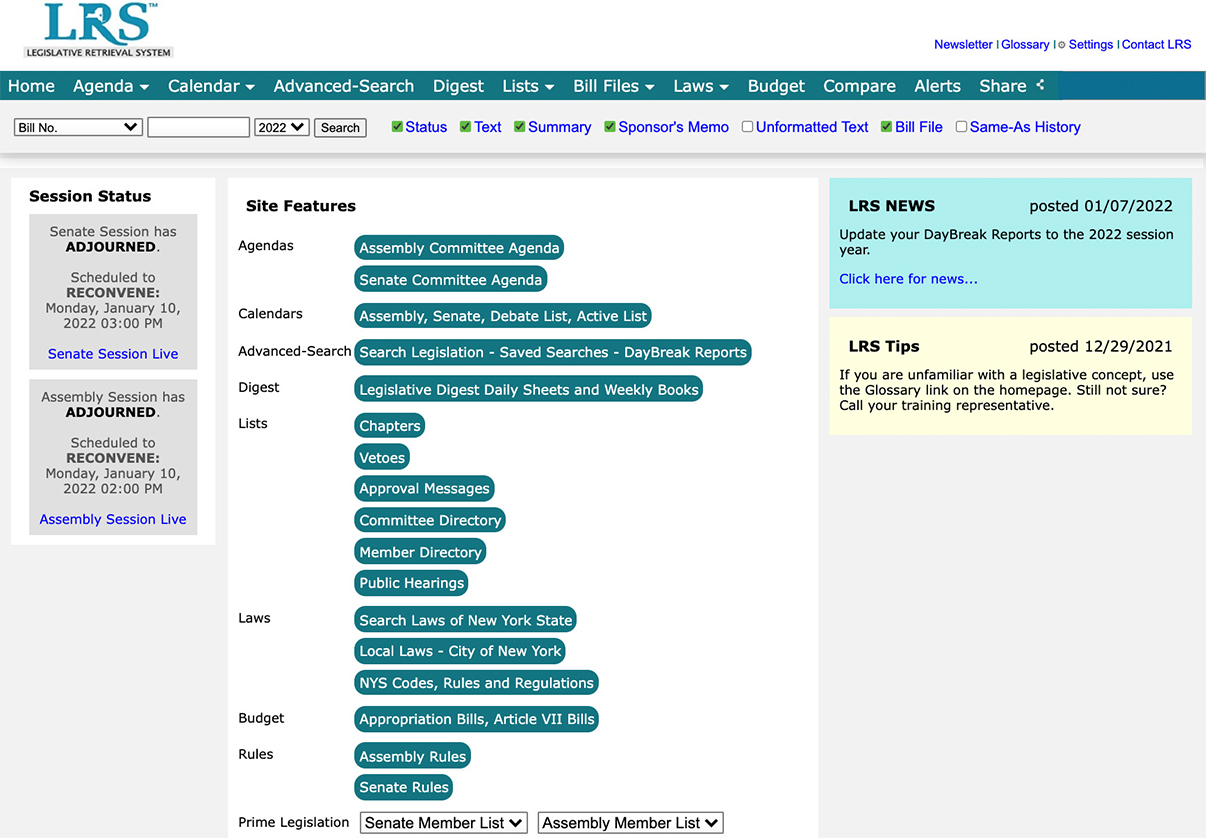 Legislative Retrieval System

LRS is a government organization maintained and operated by the NYS Legislative Bill Drafting Commission. It provides authoritative access to current New York State legislation and calendars, house committee agendas, budget bills, and more. Subscribers have access to official state legislative information combined with bill tracking tools, including full-text word searching of bills and laws, customizable records ("bill files"), automated reports ("Daybreaks"), and comprehensive support.
How Adirondack Council Uses LRS to Elevate Values
LRS provides up-to-date, real-time information on the movement of the legislature for fast-acting responses, if needed, on bills of interest. Our team monitors hundreds of relevant bills divided into 14 different "bill files" to effectively organize and easily access bills of interest. Bill files allow us to organize bills based on the objective of the legislation (i.e., Clean Water, Clean Air, Climate Change, etc.). High priority bills, such as the recently approved Aquatic Invasive Species Prevention Law, have "alert" notifications attached to their Assembly and Senate versions, meaning we are notified any time anything occurs with the bill.
We also receive notifications when the legislature begins and ends their business for the day or when new committee agendas are published.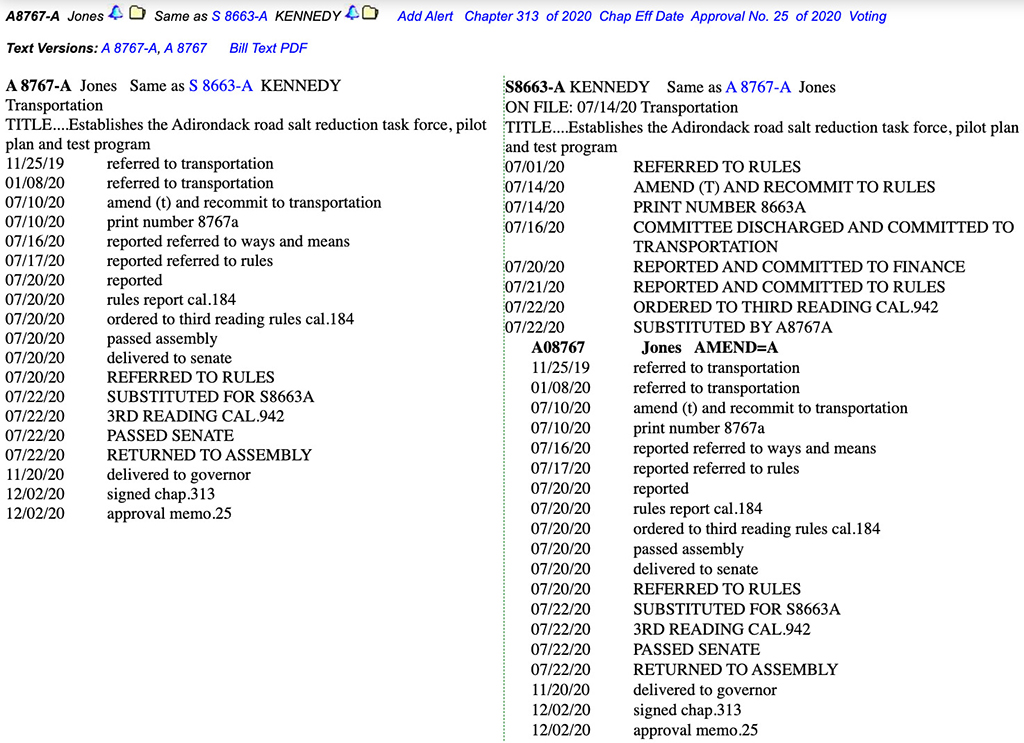 Another tool we use is within the "Compare" tab on the top bar of the homepage. When two different bills are introduced, but they relate to the same topic, we can compare them side by side. Also, when a bill is amended, we compare the new version to the old version. A bill is "chaptered" when it passes both houses, is signed by the Governor, and becomes law according to its effective date. Chapter amendments are often introduced the following year after a bill is passed to amend parts of the bill language. The LRS 'Compare' tab easily and efficiently allows us to identify changes in bill language.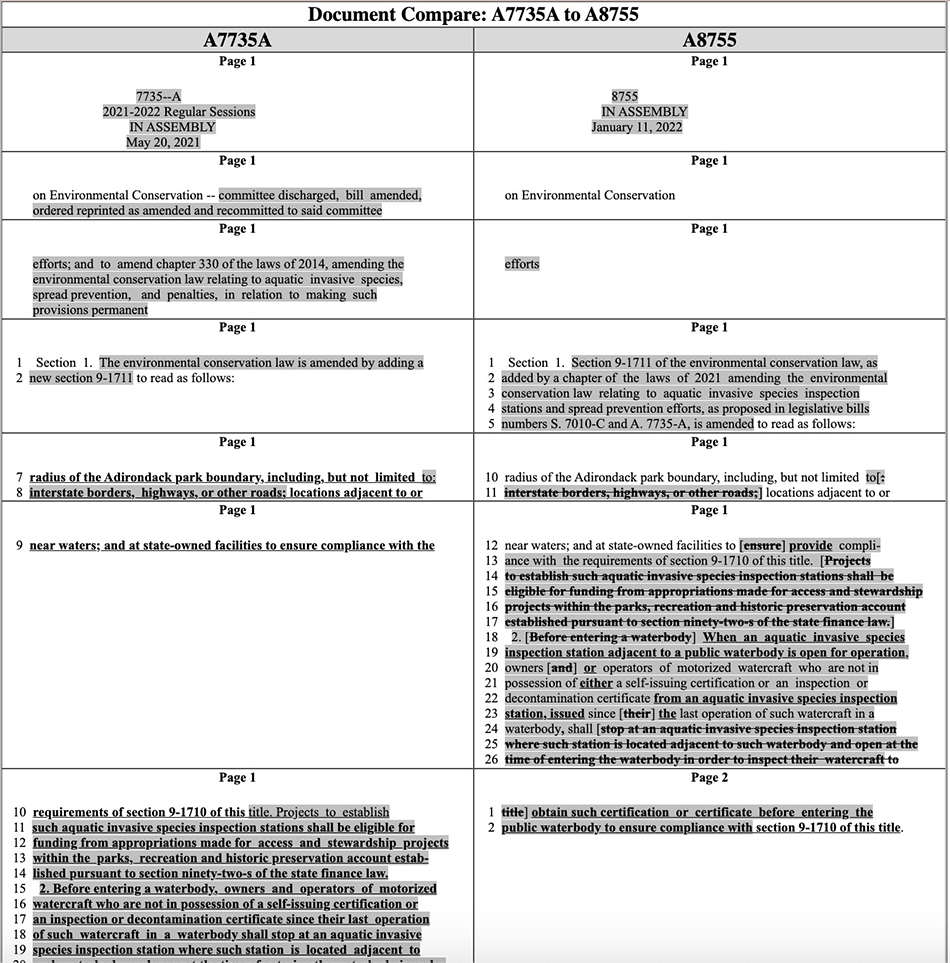 Current Events Accompanied with LRS Usage
The Adirondack Council also uses the LRS tool and regular communications with elected officials and their staff to monitor the state budget process. The budget is thousands of pages long and divided into multiple categories, including State Staff and Operations, Capital Projects, Aid to Localities, and "Article VII" legislation necessary to enact the budget.
You Can Monitor State Government Too
All New Yorkers have the ability to access legislation through various government websites. The Governor's Executive Budget and the Division of the Budget are accessible for all to read about the subdivision of monies for various projects and issues.
Additionally, each house of the legislature has its own website for all to access bill and laws, details about committees, legislative dates (session day and committee meetings), and recent news. You can access the NYS Senate's website HERE and the Assembly's website HERE. Each house's website also holds a link to watch session live each day they are convened.
Conclusion
The Adirondack Council works year-round to lead, expand, and diversify the Adirondack Park's constituency by advocating and monitoring policies and encouraging citizen engagement to get beneficial results for the Adirondacks. Preserving the environment in harmony with resilient human communities for generations to come continues to be a Council priority and LRS is one of the tools that allows us to do so effectively.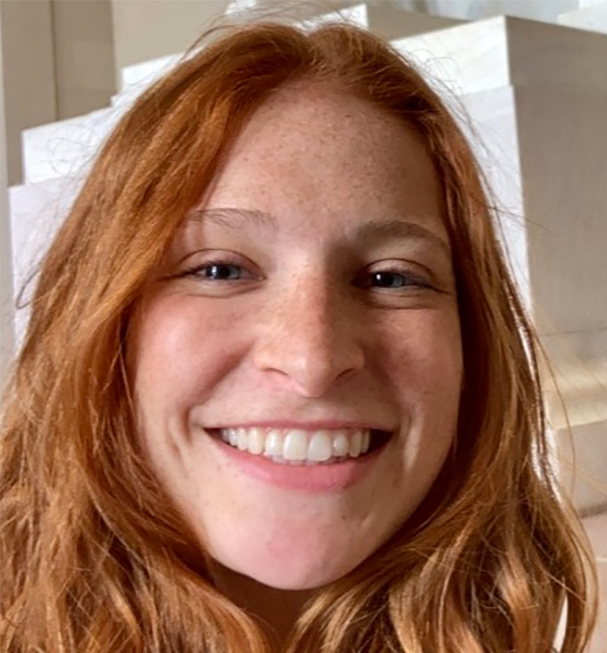 Allison Stefanelli rejoined the Adirondack Council in December of 2021 as the Legislative Research Assistant working with the Government Relations and Communications teams in Albany helping to advance the Council's advocacy programs. Prior to this position, she was the Council's Clarence Petty legislative intern. Now, Allison's duties include tracking legislation that pertains to the Adirondack Park, managing legislative correspondence, and researching significant conservation and environmental policy issues on which the Council engages. Allison grew up in Albany, NY, and spent her childhood hiking mountains in the Park and learning how to fish, canoe, sail, build a campfire, and appreciate the great outdoors. When not on the clock, you can find Allison doing activities with her parents and brother, at the gym, or on a pool deck coaching high school springboard divers.