10 Adirondack Wildlife to Spot in the Winter
February 7, 2017
By: Jackie Bowen - Adirondack Council Conservation Fellow
Winter is one of our favorite seasons up in the Adirondack Park. It is a bit quieter as you will see less people braving the trails covered in snow. We look forward to snowshoeing, skiing, snowmobiling, ice skating, and dog sledding on fresh fluffy snow. Wintertime is peaceful in the Adirondacks. As an added bonus, you are more likely to see some iconic Adirondack wildlife. When you're out and about in the Park, keep your eyes peeled for some of these winter loving Adirondack animals.
Snowy Owl


If you're lucky, you may be able to see a rare Snowy Owl. In the past few years, the Adirondacks have seen an increase in the Snowy Owl population. Because they prefer wide open agricultural areas or airports, they aren't traditionally easy to spot in the mountainous and wooded Adirondacks. You can spot them at Bloomingdale and the Spring Pond Bogs, farmlands near the shores of Lake Champlain, Horseshow Grounds, the land around the Saranac Lake airport, and golf courses.Photo by Larry Master

Bobcat


Commonly mistaken for the Canada Lynx, this smaller pawed feline is found throughout the Adirondacks. A study showed that there are five Bobcat's per every 100 square miles in the Adirondacks. Although they are technically nocturnal hunters, bobcats can be found walking around at all times of day in the Adirondack Park. You can spot them in low and mid-elevation evergreen bogs and swamps.Photo by Larry Master

Red Fox

The Red Fox is a red color all year round, but its coat is especially vibrant during the winter months, making them much easier to spot against the white backdrop of snow. The animal's standard range of travel of six miles increases during the winter to scout out food. You can spot them: woodland edges and open fields.Photo courtesy of NYS Department of Environmental Conservation

Blue Jay


Blue Jays are in the Adirondacks year round, but they are another bright bird that's easier to spot against the white snow. You can spot them around bird feeders near forests. Listen for their iconic call and look up in the trees where they are often perched.

Ermine/Short-Tailed Weasel

This traditionally brown and tan critter turns a beautiful pure white in the winter months to camouflage into the snow. Ermine tunnel under snow and move around mostly under cover if the snow is soft, but will walk on top of crusty or ice covered snow. You can spot them in abandoned animal nests, in dead trees, under stones, barns, and sheds at all elevations in the Park.Photo by Larry Master

Ermine Tracks

Courtesy of NYS Department of Environmental Conservation

River Otter Tracks

Courtesy of NYS Department of Environmental Conservation

Wild Turkey

The cold-hardy Wild Turkey can be spotted all over the Adirondacks even in the harshest winters. They move around in large flocks during the winter looking for acorns, beechnuts and farm feed to eat. You can spot them along wooded edges, in farm lands, fields, and on rolling hills. They have been reported at the North-South Lake Campground by the DEC.

Downy Woodpecker


The Downy Woodpecker's small body and vibrant red head is easier to spot along leafless trees in the winter. You can spot them among other small bird species feeding around household bird feeders, especially if there is suet. They are commonly found among deciduous trees in woodlands and around brushy or weedy edges.

Snowshoe Hare


With their namesake, oversized feet, the Snowshoe Hare has an advantage over other Adirondack wildlife. They are able to navigate deep snow with ease. The snowshoe hare is brown during warmer months, but turns white for winter protection from predators. You can spot them in low and high elevation forests and wetlands.Photo by Larry Master

Common Redpoll


Known as an energetic and social migratory bird, the Common Redpoll manages to make its way from the Arctic to the Adirondacks during the winter months. The flocks are drawn south for the greater abundance of food, such as birch catkin. You can spot them near woodland edges, and brushy or weedy fields. This bird not only flourishes in the cold, but it also tunnels in the snow. The tunnels are believed to be used by the birds to stay warm at night, lying about four inches below the surface.
What are some of your favorite animals to spot in the wintertime in the Adirondacks? Comment below and let us know!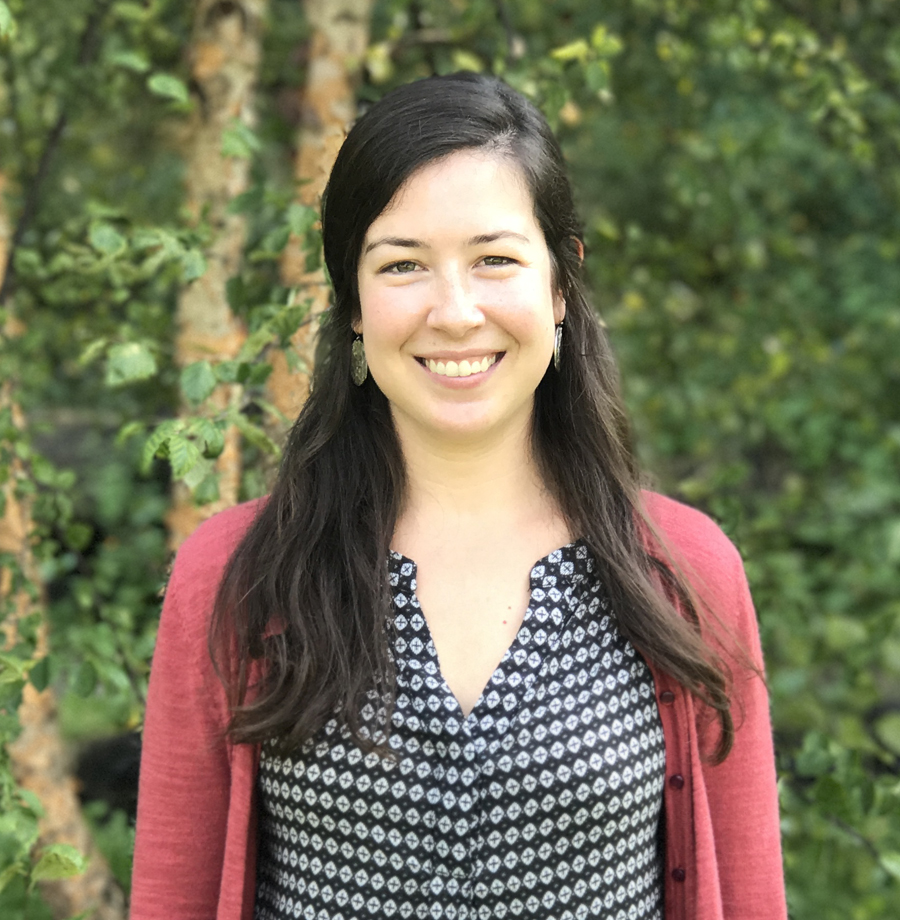 Jackie is the Council's Conservation Fellow. She has a Master's Degree in Environmental Law and Policy, with a certificate in Land Use Law, from Vermont Law School. During her year and a half program she interned in Washington, D.C. at American Rivers where she worked with the Government Relations team to track legislation, identify federal funding sources and research tribal water rights.



In 2013, Jackie graduated from SUNY Geneseo with a degree in Anthropology. Although she enjoyed learning about the cultural nuances that influence the way people act and interact with one another, her love of this mountainous region never ceased, and, ultimately, drove her back to graduate school to learn how to help protect this unique corner of the world.

As a native of nearby Plattsburgh, Jackie grew up hiking, swimming, cross-country skiing, and camping in the Adirondacks. The 'Dacks represent restorative and spiritual beauty and the intersectional balance between human and natural life. This is just a sliver of what propelled Jackie to become focused on not only land conservation, but on preserving the ecological integrity and wild character of the beautiful Adirondack Park.