State Overuse Advisory Group Recommends Wilderness Preservation
By: Ryan Nerp - Adirondack Council Conservation Research Associate
Tuesday, March 16, 2021
The New York State High Peaks Wilderness Overuse Advisory Group (HPAG) released its final recommendations calling for immediate actions to manage overuse to preserve wilderness and protect public safety in the Adirondack High Peaks. These consensus recommendations are wide-ranging, covering topics from specific suggestions for education efforts already underway to long-ranging plans to build infrastructure, stakeholder engagement, and increase funding and staffing across the High Peaks.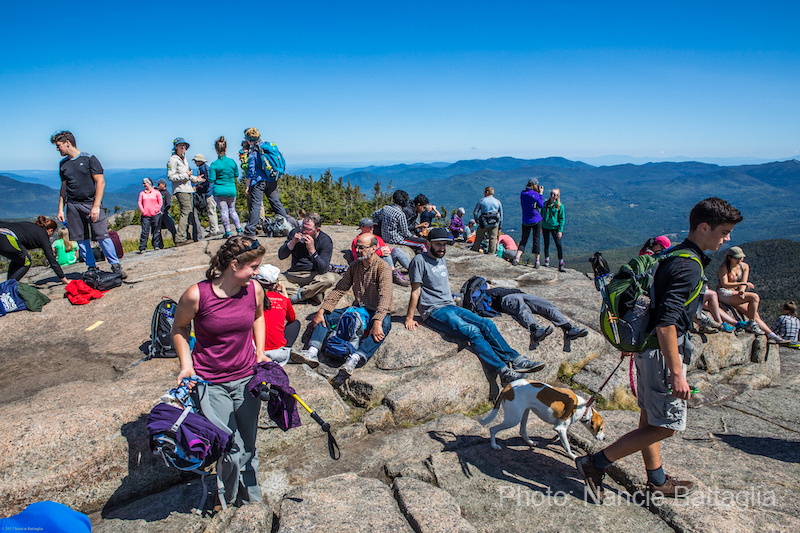 Crowd on Cascade Mountain

Created pre-pandemic in late 2019, this group consisted of state-appointed stakeholders from local businesses, NGOs, state and local government, wilderness experts, and tourism entities. The Council's former Deputy Director Rocci Aguirre and staff from the Adirondack Mountain Club were members.
World-class management of this unique resource is imperative, especially now when the High Peaks are experiencing record use, and the natural resources and visitor experience are being negatively impacted. The Adirondack Council is grateful for the acknowledgment of the problem and the need for action by the state agencies responsible for protecting Adirondack wilderness and state legislative leaders. The Council looks forward to the state funding and implementing the recommendations from the report.
Short-Term, Long-Ranging, and Wide-Ranging Recommendations
Members of the group agreed upon recommendations that recognize the unacceptable physical and social impacts of overuse on wilderness, visitors, and communities in the Adirondack High Peaks area. Some of these are short-term recommendations that can be implemented immediately or are already underway such as addressing parking and pedestrian safety along the Route 73 corridor, creating a pilot shuttle service, adding new portable toilets, increasing support for steward programs and education efforts including "Leave No Trace" principles. Others are long-ranging plans and general agreements that include, supporting green infrastructure; supporting social justice, equity, diversity, and inclusion efforts; using science and best management practices to influence decisions; using an established methodology to monitor and respond to resource conditions; providing stakeholder engagement; committing to a transparent process, and securing a commitment by the state for the funding necessary to inventory, maintain, and rebuild trails. Some of these recommendations have been made before but not yet carried out.

Haystack and Mt. Marcy
Planning for the Future
Among the long-term recommendations are the development of an Adirondack Advisory Group (AAG) and the adoption of a Visitor Use Management Framework (VUMF). These speak to a commitment to solving problems comprehensively rather than in a piecemeal fashion. The solutions developed here can be transferred to other areas experiencing similar high use issues. The Adirondack Council and generous donors are committed to assisting with and helping fund a public-private partnership for the VUMF initiative.
Group members also agreed upon a recommendation for a localized three-year pilot program on private property that would allow access to wilderness with limits or permits to protect the natural resource and provide for public safety. Free reservations would be available. As proposed, the pilot program would be coupled with larger investments in Leave No Trace and preparedness education, stewardship programs run by the DEC and partners, and alternative recreational opportunities, so that total use can grow.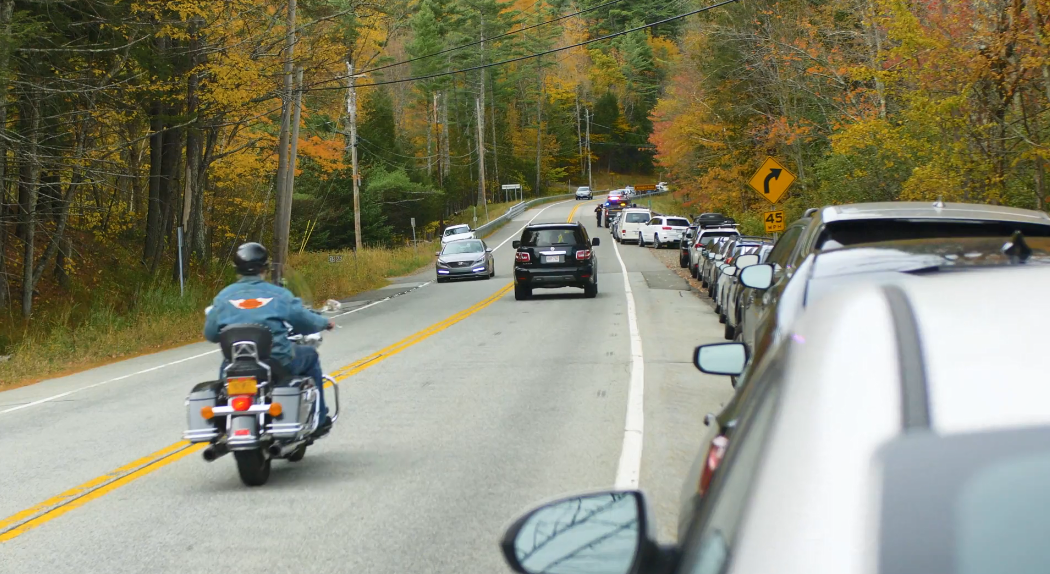 Parking along Rte 73
What Could These Changes Look Like?
Parking and pedestrian safety along the Route 73 corridor has been an issue for years. Limited parking and amenities have often led to conflict between users, landowners, and law enforcement. Recommendations to address these issues include creating a shuttle service pilot program similar to those present in National Parks and a system of staffed "hubs" where visitors can park, learn about the area, use the facilities provided, and ride a shuttle to their destination. Real-time information disseminated through an app or other online service will show which areas have openings. This will potentially make these spaces available with a parking pass, allowing visitors to know if they can obtain a spot at their chosen destination before traveling to the area, reducing congestion caused by drivers searching for places to park.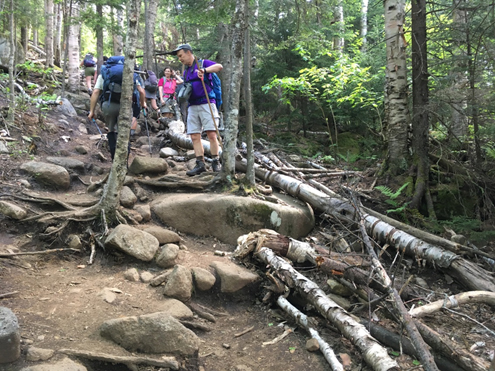 Eroded trail on Cascade Mountain
Funding is Needed
The group also calls upon the state to commit the necessary funding to inventory, improve, and maintain trails as a critical infrastructure need. Trails within the High Peaks region were not designed to support the numbers they are currently experiencing. Many are plagued by severe erosion caused by both hiking boots and natural forces. The Adirondack Council and other partners have called for an investment of $500 million over the next five years for this effort and other Park protections, clean water, and community assistance efforts.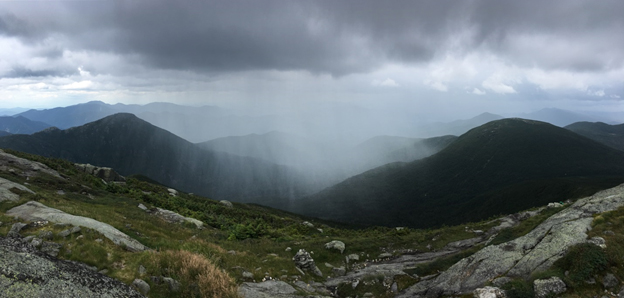 Rain in Panther Gorge
Work Still Needs to Get Done
The Adirondack Council applauds the High Peaks Wilderness Overuse Advisory Group for their work. If implemented, these recommendations will be a significant leap toward world-class protection and improved, more equitable access to world-class wilderness.
But we're not finished yet. This work needs to get done…and soon. The report concludes that the time for action is now. The Adirondack Council couldn't agree more.

---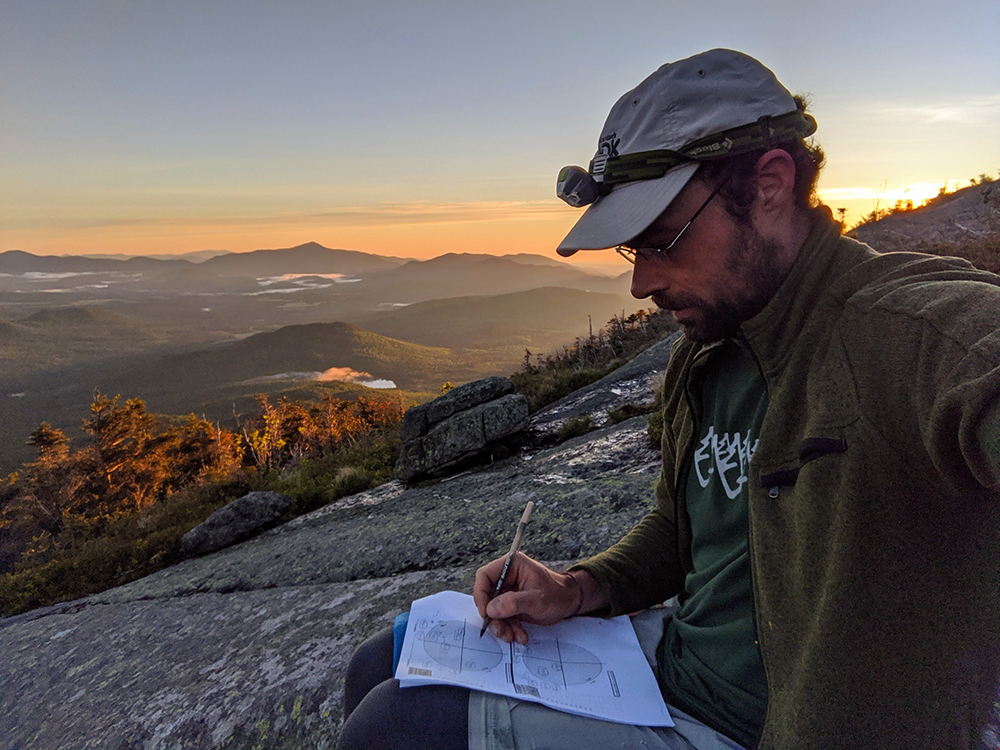 Ryan Nerp is a Conservation Research Associate with the Adirondack Council. Born in the Catskills and now residing in Saranac Lake, Ryan completed degrees from SUNY Fredonia and Paul Smith's College. He was a summit steward with the Adirondack Mountain Club for four seasons and spent his winters sugaring at Cornell's Uihlein Maple Forest. On the weekends, you can find Ryan cross-country skiing or bushwhacking around quiet places in the Forest Preserve.