Six Reasons Why I Love Living in the Adirondacks
By: Andrea Shipton - Climate and Conservation Intern
Tuesday, July 12, 2022
Though this is my second summer living within the Blue Line, I consider this my first "traditional" summer in the Adirondacks. Not that any summer within the park is truly "traditional," but I spent the last one living in a log cabin at 3,750 feet in elevation, on the summit of Blue Mountain. Exploring the Adirondacks becomes a lot harder when 2.2 miles and 1,500 feet in elevation separates you from your car. Though I enjoyed my summit stewarding days, living in the Lake Placid region has given me the freedom to experience the Park like never before. Here are six reasons why I, a 22-year-old summer resident, love living and working in the Adirondacks— and why you might too!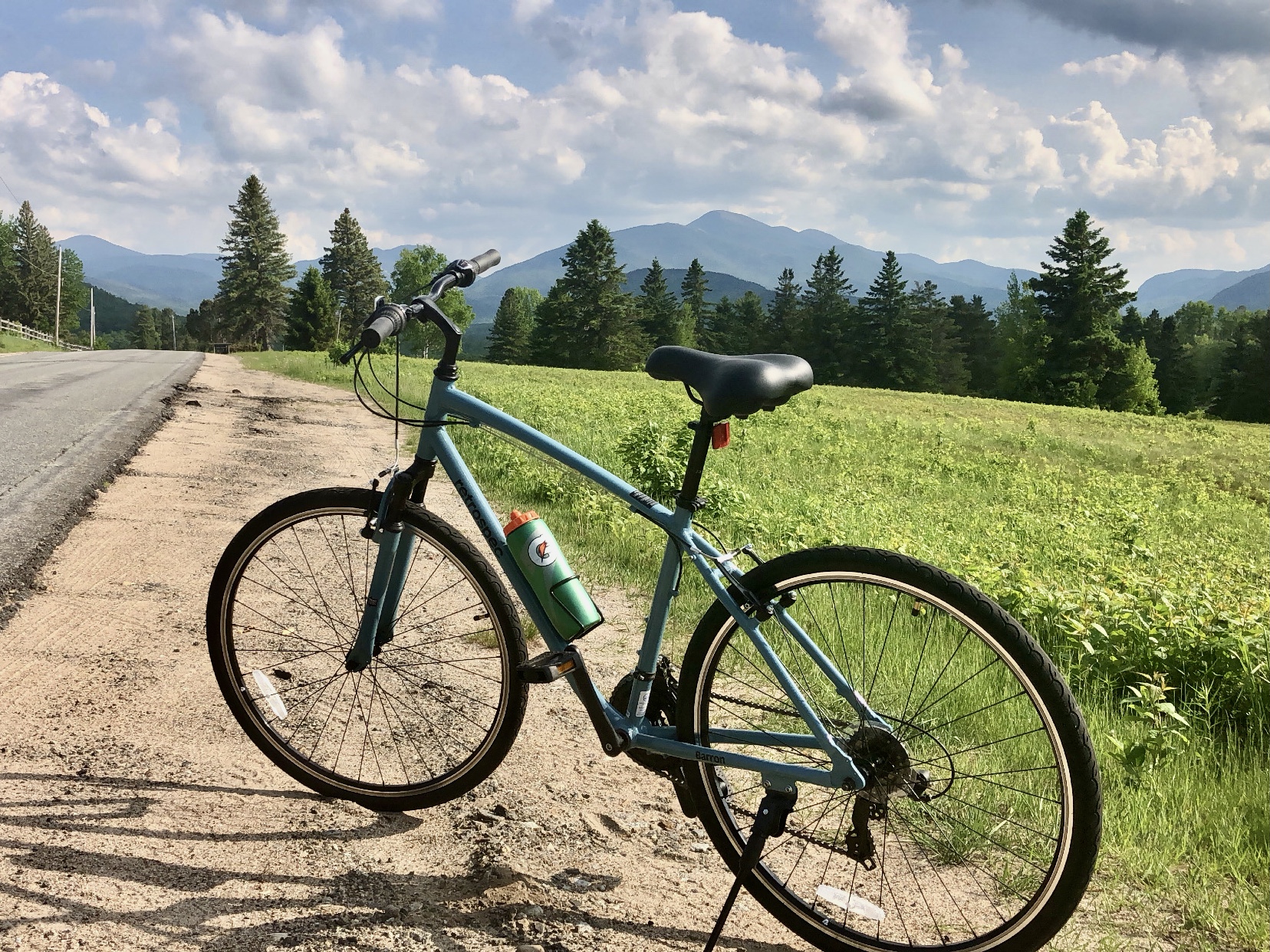 1.

Explore the outdoors whenever and wherever

Whether your outdoor recreation activity of choice is hiking, biking, running, paddling, climbing, or something else, getting outside doesn't just have to happen on the weekends. No matter where you live or work in the Park, chances are there are miles of beautiful trails, waterbodies, and mountains right around the corner. I love being able to set off on a trail run before work or a leisurely bike ride around Lake Placid in the afternoon. Rather than one big High Peak adventure on the weekend, I can explore a more diverse offering of mountains and trails throughout the week. The outdoor recreation opportunities are endless!
2.

Plethora of seasonal openings

Especially for those seeking to work in tourism industry or in the environmental field, there are a wide variety of seasonal openings out there. Millions of people visit the Adirondacks every summer and rely on seasonal workers for food, lodging, and entertainment. As the largest publicly protected area in the contiguous United States, the Adirondacks are also home to several research and advocacy organizations that hire summer interns or other employees. While a lack of affordable housing remains a difficult barrier to filling some of these positions, the Adirondack Council and other organizations are making progress on this front. In its VISION 2050 report, the Council imagines a future where "public and private lending institutions… see quality, attainable housing as essential to equal opportunity and key to economic development." The owners of the The Mackenzie Overlook, for example, plan to transform the complex into sixty affordable one and two-bedroom apartments following the 2023 FISU World University Games in Lake Placid. Projects like this will open the door to more short and long-term positions in the Park.
3.

Tourism infrastructure

The tourism economy provides Adirondack residents with not only jobs but also places to eat, shop, and explore. There are so many breweries and restaurants with delicious food (and drinks!) inside the Blue Line that I hope to visit by the end of the summer. While large chain stores dominate other parts of the country, the plethora of small, locally-owned businesses in the Park allow the remarkable people and unique character of the Adirondacks to shine. Shops selling jewelry, furniture, paintings, photography, and other forms of artwork feature local craftspeople who draw inspiration from the beauty of the Adirondack Mountains. The Lake Placid region also boasts incredible Olympic winter sports facilities, such as the ski jumps that provide excellent views of the High Peaks, and the site of the 1980 Miracle on Ice. It's hard to feel bored in the Adirondacks when there are so many things to do during your time off.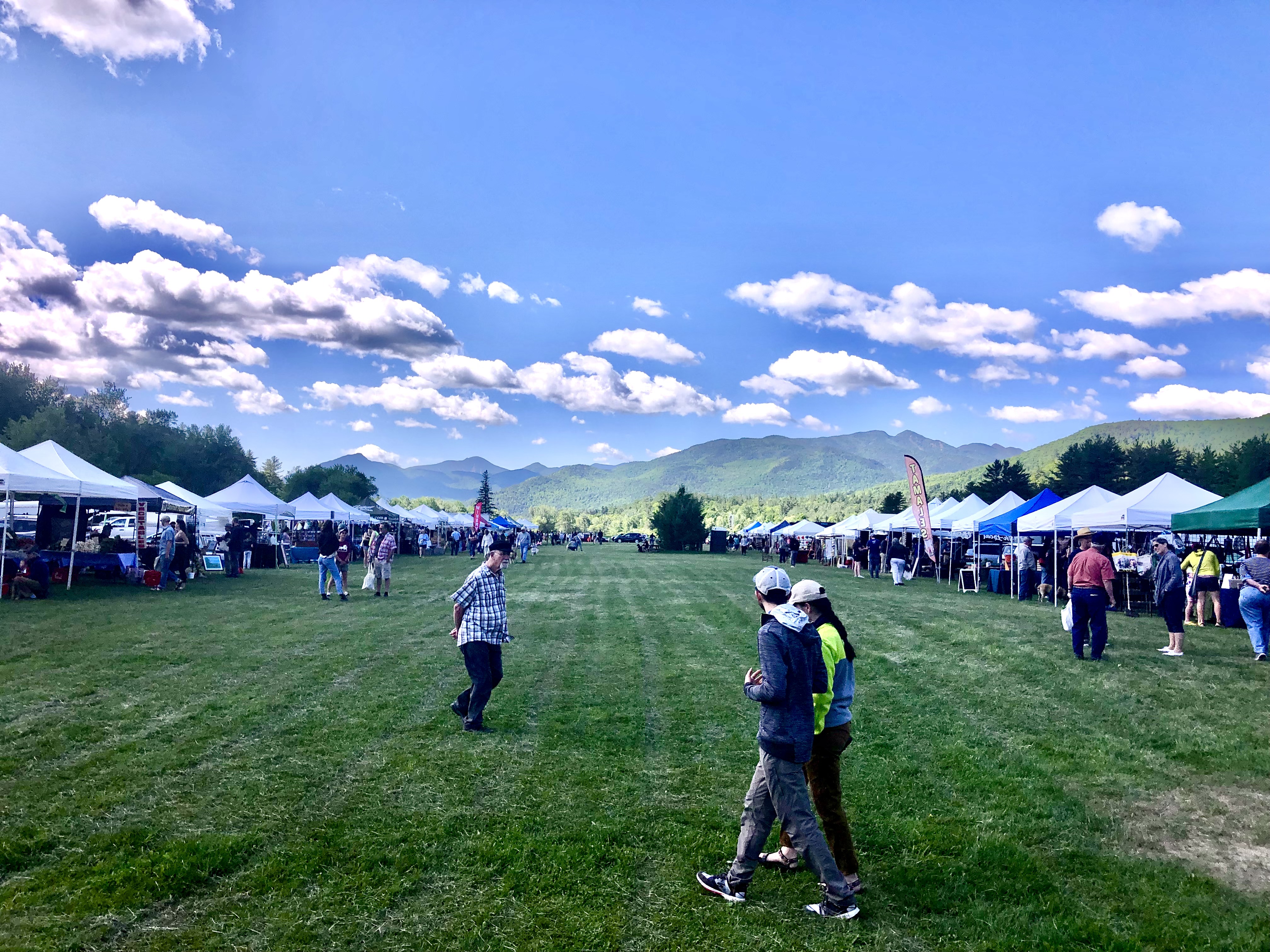 4. Farmer's markets
The Champlain Valley farmlands provide incredible fresh and local produce to residents of the northeast Adirondacks. When you shop at a farmer's market, not only are you supporting local businesses, but you're supporting the climate by keeping the journey from farm to table short. Farmer's markets in towns like Keene Valley, Saranac Lake, Elizabethtown, and Lake Placid feature a number of local farmers and artists, selling freshly picked strawberries, maple syrup, loon jewelry, Adirondack chairs, and so many more iconic Adirondack products. I love chatting with local vendors as I weave my way through the tents, in awe at the diversity of items sold at these markets. While some of the more remote Adirondack towns lack access to farmer's markets, VISION 2050 imagines a future where sustainable, local farms provide fresh foods to these communities while also providing jobs and environmental benefits. As someone pretty new to cooking myself, I am incredibly lucky to have this selection of locally-grown foods to incorporate into my meals.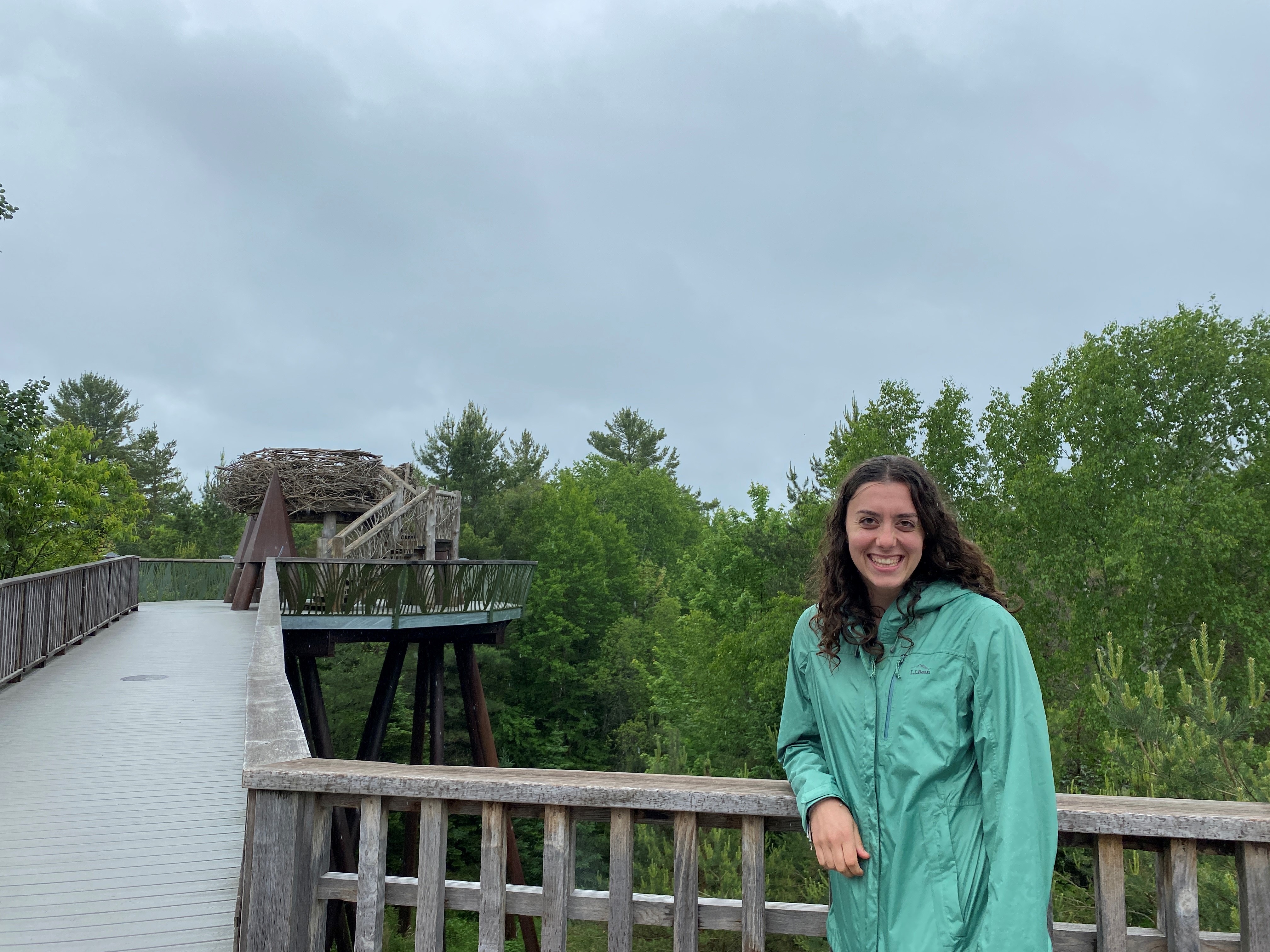 5.

Growing network of young folks

One misconception people sometimes have about the Adirondacks is that it's hard to meet other people here. While it's true that some areas of the Park are more sparsely populated than others, I'm blown away by all the amazing connections I've made during my first month in the Lake Placid area. Following two summers of the COVID-19 pandemic, many organizations are making a concerted effort to connect young people to each other throughout the Park. I am incredibly grateful for the work of the Adirondack Land Trust NextGen Council and the Northern Forest Center, which has allowed me to connect with some incredible individuals at its social and networking events for young professionals. I recently joined the Adirondack Run Club, which has allowed me to try something new (trail running!) while also meeting a bunch of really cool people living in and around the Park. Additionally, I elected to live in communal housing with several other interns my age, so it's nice to have people to chat with in the evenings or go on a hike with. These social connections are so important in a place like the Adirondacks, and with the help of the internet and the NextGen Council, they're becoming easier to make.
6.

Personal growth and confidence-building

Independent people can really thrive in places like the Adirondacks. At least twenty minutes of driving separates most towns, turning even a trip to the grocery store into an entire expedition. I used to get extremely anxious whenever my phone's GPS would cut out in areas with low cell coverage, but now I find joy in the opportunity to navigate using road signs and my own intuition. I also love embarking on solo adventures on the trails when my work schedule misaligns with my friends' or I'm simply seeking some alone time in nature. Whether you're a naturally independent person or not, your confidence in your abilities and yourself will surely grow with the more adventuring you do.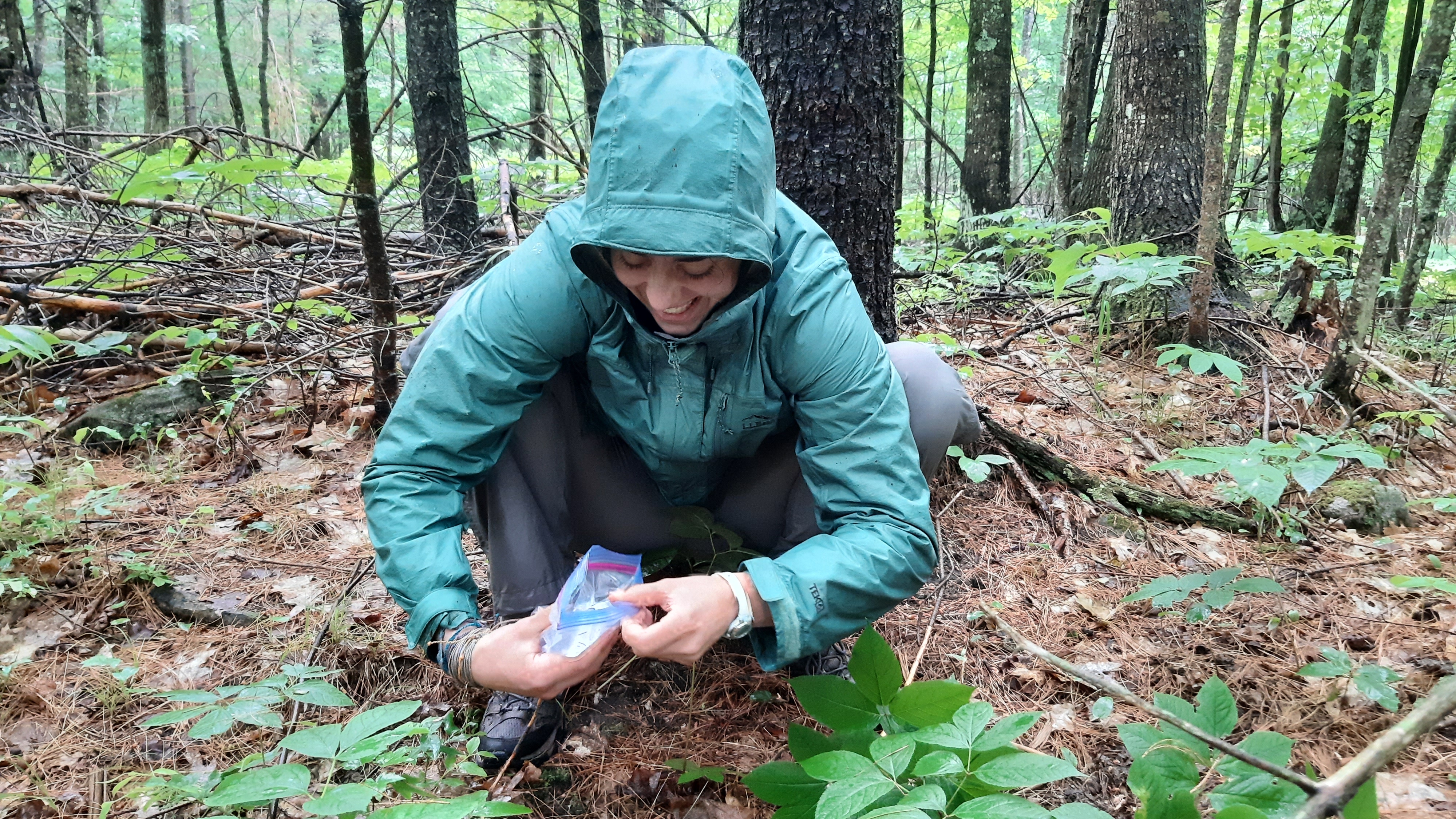 I always thought I would move to a city after finishing my undergrad, but I'm so glad I landed in the Adirondacks. My first month living here has been nothing short of incredible, and I could not be more grateful for the Council for granting me this amazing opportunity.