Seeking Diversity in the Woods
Monday, August 11, 2014
By Liza Frenette - Guest author
Reprinted from the New York United Teacher's Blog -blogs.nysut.org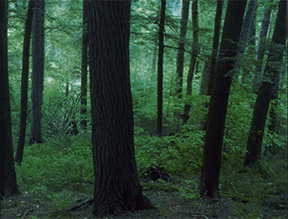 In the woods, a path is made by clearing brush, debris and duff. That is what the presenters and audience hope to do at the "Toward a More Diverse Adirondacks" symposium, which will be held at the Adirondack Interpretive Center at the SUNY College of Environmental Science and Forestry in Newcomb. They want to clear a path to the Adirondacks.
There are six million acres in the Adirondack Park, providing enough woods, water and recreation for plenty of people. Yet there is not a lot of diversity among the people who live there and visit there, so a group of scholars, K-12 teachers, outdoor educators, preservationists, civil rights leaders and social justice activists are gathering for a public, Aug. 16 symposium to change that.
Registration for the one-day event is $20 and includes lunch and a reception. Register online at www.esf.edu.
Why is it so important to be sure more people are getting a peep at the tree frogs, turtles, great blue herons and lakes and ponds? Because all New Yorkers support the Adirondack Park, and should be able to get to it. It is as big as the state of Vermont, and includes towns, villages and miles of forest.
There is a considerable educational piece to the situation as well. Paul Hai, a United University Professionals member at SUNY-ESF, said there is not enough diversity represented in the students who do choose science and nature-based education and careers. Hai works with agencies throughout the state to link ecology and natural resource management content to school groups. He provides programs and materials, and meets with elementary, high school and college student groups. One of the questions that nag him: "How do we provide opportunity for individuals from traditionally underserved communities to enter a program of (nature) study and careers?"
The first step is to get them out in nature — to open up the world of curiosity like the forest trillium opens up its ruby-colored leaves. Many inner-city youth are unable to get out into nature enough.
The ethnic makeup of New York is changing, but not as quickly in rural areas of the state, including the Adirondacks.
"This is the first-ever conference on broadening human diversity in the Adirondacks and the beginning of an ongoing conversation/engagement," said Martha Swan, a Spanish teacher and member of the Newcomb Teachers Association who serves as executive director of John Brown Lives! a grassroots freedom education and human rights project. She will be presenting at the symposium on history, human rights and hospitality.
Hai knows that unstructured play in the great outdoors enhances learning, just as recess and field trips do. When you are outside, he said, your brain decompresses and processes what you've learned. Being outside allows the brain to open, just like the rivers do when the ice melts. Because nature is enchantingly unpredictable — no two trees are the same — being involved in nature also helps generate risk analysis and complex neurological development.
Having grown up playing in the woods of the Adirondack Park, I know the value of a tree, a walk down a path or a quiet space by a pond. Now I have a real motive to get out there and cross a creek.
Would you like to comment on what you've read or viewed? We'd love to hear from you. Please click to send us a message.
---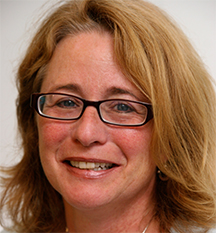 Liza Frenette writes for New York State United Teachers (NYSUT) about labor issues, social justice initiatives, working conditions, and many feature stories about public school educators K-college in New York, both for NYSUT web site, www.nysut.org, and their monthly magazine, NYSUT United. She also wrote for the Adirondack Daily Enterprise and the Press-Republican daily newspapers.

Liza is the author of three children's books set in the Adirondacks - "Soft Shoulders," "Dangerous Falls Ahead" and "Dead End" (all published by North Country Books, Utica, NY).

She has been honored with the Mary Heaton Vorse award several times for her "humanitarian writing," named for a journalist, activist and social justice advocate.

Liza grew up in Tupper Lake and also lived in Saranac Lake for years. She comes from an outdoor family…brought up skiing, swimming, hiking, and canoeing.