Please Join us for the Upcoming Adirondack Research Consortium Conference on May 13 and 14
Monday, May 5, 2015
By: William C. Janeway - Adirondack Council Executive Director
Photo © Carl Heilman II/Wild Visions, Inc.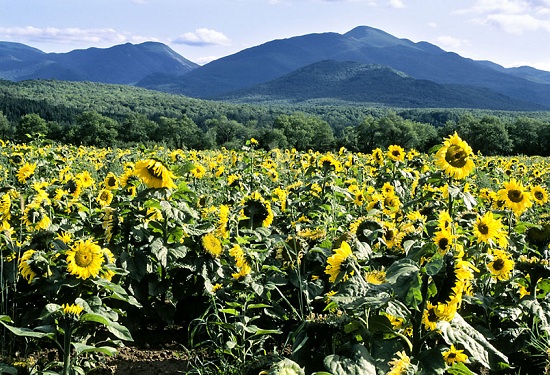 Photo © Carl Heilman II/Wild Visions, Inc.
For those of us who love the Adirondack Park, we know that it's a national treasure. It's a priceless collection of waters, forests, wilderness, communities, and people that was gifted from previous generations that we hold and manage for us and the future. However, state and local officials and landowners who make management decisions for the Park's public and private lands face great challenges. One is making sure that we understand the impact our individual and collective actions can have on the very things that make the Adirondacks special and unique. Fortunately, the Adirondack Research Consortium (ARC) is here to help.

The Adirondack Research Consortium's mission is simple: To encourage, facilitate and make more available research-based knowledge and scholarships that advance the quality and vitality of the Adirondack Park and related environs. It's motto: Better Information for Better Decisions. The ARC brings together scientists and advocates from many disciplines, and uses many tools to communicate its ideas. It is headquartered on the Paul Smith's College campus.

The ARC was formed in 1994, on the 100th Anniversary of the Adirondack Forest Preserve, when a group of local scientists and Adirondack organizations recognized the need for science-based information. Over the past 21 years, the ARC and various member or partner organizations and individuals have generated new, reliable information that helps state and other government officials make decisions based on science. This will help make sure that future generations realize the benefits of clean water, wilderness, clean air, and healthy sustainable communities.

As Executive Director of the Adirondack Council, and previously as the Regional Director for the NYS Department of Environmental Conservation for six years, I have seen and continue to see how property owners and public agencies need well-funded independent science. Good science and good data help build agreement among diverse stakeholders regarding the benefits and impacts of different actions. Good science leads to better decisions.

The ARC shares its ideas and information through its annual conferences, special subject workshops and the semi-annual Adirondack Journal of Environmental Studies.

The AJES presents peer-reviewed scholarly articles and commentaries, feature and interpretive articles and policy perspectives relevant to the Adirondacks and the Northern Forest region that extends from the Tug Hill Plateau, through the Adirondack Park to the coast of Maine. Adirondack Council staff members have been contributing articles to AJES since it was founded on topics ranging from acid rain and mercury pollution to reform of state land-use planning regulations.

The ARC's annual conferences are a chance for people from all backgrounds to gather and learn about each other's work and share ideas face-to-face. The 2015 annual conference is slated for May 13 and 14 at the High Peaks Resort in Lake Placid. It is entitled "The Adirondack Forests - Opportunities for Diversity, Water Quality, and Innovation." Presentations will include student research and citizen science as well.

There is something for just about every interest on the agenda for this year's conference. The forest topics for discussion by local and national experts are:
Innovations in private forestry and conservation challenges.
A history of water.
Local impacts of climate change.
Renewable energy development.
Ecological and wildlife trends.
Forest land tax law changes.
Public health initiatives.
Sustainable living/communities.
Road salt damage.
Tick proliferation.
In addition, among the Thursday workshops will be a panel discussion by members of the Adirondack Diversity Advisory Council (ADAC), which is a nearly year-old alliance of organizations and individuals who want to help make the Adirondack Park a more welcoming environment to all residents and visitors, regardless of the characteristics that make us each unique. The Adirondack Council is an affiliate of the ADAC.
Click HERE for more information on the conference and how you can participate. We hope to see you there!
Would you like to comment on what you've read or viewed? We'd love to hear from you. Please click to send us a message.
---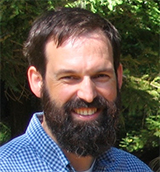 William C. (Willie) Janeway returned to the Adirondacks to become the Executive Director and leader of the Adirondack Council in May 2013 after close to six years as the Regional Director for the State Department of Environmental Conservation Hudson Valley/Catskill Region. He brings to the Adirondack Council team a life-long passion and interest in the Adirondacks and nearly 30 years of experience as a professional conservationist, fundraiser, administrator, coalition builder and advocate for the environment.
After graduating from St. Lawrence University where he majored in economics and environmental studies, Willie lived in the Adirondacks for nine years while working for the Adirondack Mountain Club as the first Trails Coordinator, and North Country Director. Willie also served as the first Executive Director of the Albany Pine Bush Preserve Commission, Executive Director of the Hudson Valley Greenway, and State Director of Government Relations for The Nature Conservancy.
When not working Willie can be found outdoors. He is an Adirondack 46er, a year-round hiker and skier, a runner and a fisherman. He and his family share a camp in the Park. Willie and his wife Mary live in Keene.