Photography For Nature's Sake | Guest James Rodewald
By: James Rodewald - guest author
Friday, October 25, 2018
As an environmental science educator and part-time nature photographer, the Adirondacks have been a constant source of inspiration for many years. When I first visited the Adirondacks as a teenager in the late 1980s, I became captivated by the diversity of its unique landscapes. Over the intervening decades, the area grew from a frequent destination, to a short-term home in Saranac Lake and now to a permanent home in the town of Queensbury.
Throughout that entire period, photography has been an integral component of my experience with the Adirondacks. Although much of that has been casual, over the past several years I have pursued the craft of photography more earnestly. That effort and my desire to help support, protect and educate others about the Adirondack wilderness has lead to the creation of my new business, Nature's Sake Photography.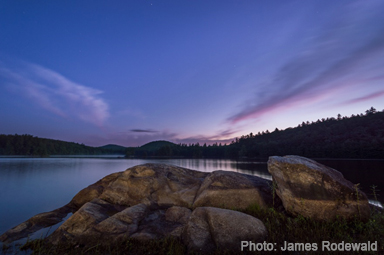 In an effort to help conserve our natural heritage no less than 10 percent of the proceeds from each sale are donated to groups working to conserve the lands I photograph. These groups have included the Adirondack Council, Nature Conservancy of New York, Agricultural Stewardship Association and the Ol Pejeta Conservancy in central Kenya.
Each piece of art or photographic gift is assigned to a specific non-profit conservation organization. Some pieces have been committed to higher donation levels, as was the case for the Adirondack Council at my first official gallery show this past Winter. I am currently working on a Cape Cod portfolio to help support the Association for the Preservation of Cape Cod (APCC). In its short life thus far Nature's Sake is growing into what I had hoped it would become -- nature photography with a purpose, for nature's sake.

Finding Inspiration in the Wild Adirondacks
My vision of the natural world is an evolving vision, as is the case for most artists. Consistent throughout the portfolio, however, is a strong desire to illustrate the beauty of our natural heritage void of any signs of human influence. Sometimes those are small landscapes while other times they are wide vistas. In each a sense of the uniqueness of the area is attempted to be recorded. Spring rains brushing across the high peaks, Fall mist rising into the morning over a wetland, or the patterning and coloration of lichen on a glacial erratic. Increasingly my vision has been drawn to the scenes within a scene, allowing the viewer to explore sights within a familiar place they had not necessarily noticed before.
Within this framework there is a commitment to capture these places at times when the light and weather emphasize their beauty. Any given image is usually the result of several images before it, having returned to it several times until the weather was more complementary.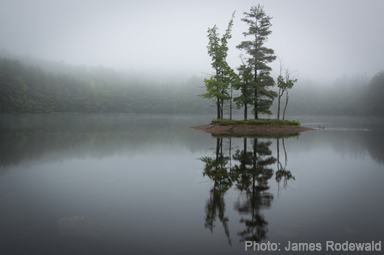 Supporting Conservation with Art
Nature's Sake Photography specializes in limited-edition, framed fine art nature photography. Each limited-edition is certified to be printed only for a specified run and is dedicated to a specific conservation group. Once the series is sold it will no longer be printed, increasing both the value to the owner and maximizing the donation passed forward to conservation. Each print is meticulously produced on archival-grade media and is available in a variety of sizes. Frames, mounting and presentation glass are all carefully chosen to complement each piece.
This process is highly detailed, but the end result is a piece of art that looks great in a range of different rooms. Limited-edition prints can also be purchased unframed and custom pieces are also available to match the demands of specific projects. Beyond the fine art prints, calendars, cards and open-edition images are also available for purchase to help support the same conservation groups.
Stay tuned for a special project James is working on to support the Adirondack Council that will be available this holiday season! If you'd like to learn more about his work at Nature's Sake Photography, you can join his email list for updates and info on new projects. You can also find him on Instagram and Facebook.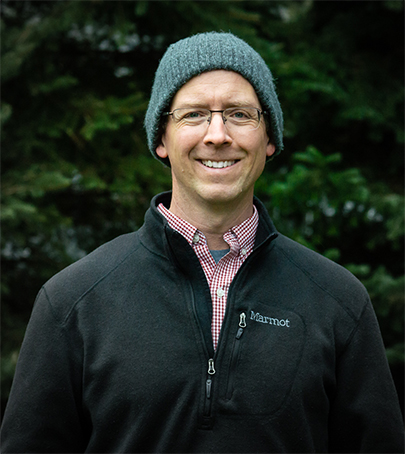 James Rodewald is an environmental science educator and freelance nature photographer currently residing in Queensbury, NY. James has decades of experience behind the lens, starting first with 35 mm film in the mid-1980s. Cameras have traveled with him across the country over the years, documenting many natural scenes from the American West, South and Northeast. Although the majority of his portfolio focuses upon the Adirondacks, recent additions include rural Costa Rica, Cape Cod and Central New Jersey farmland. As a resident of Southern Washington County for thirteen years agriculture and rural landscapes have informed much of his work, particularly as it relates to unique lines across landforms and the patterning of trees. He strives to create unique images of familiar places by focusing upon strong composition under rare lighting conditions. James' images are available as fine art, limited edition prints, framed or unframed, in a variety of different formats. In an effort to help conserve our natural heritage no less than 20 percent of the proceeds from each sale are donated groups working to conserve the lands he photographs. These groups include the Adirondack Council, Nature Conservancy of New York and the Agricultural Stewardship Association.
For more information feel free to contact him directly at jrodewald@naturessakephoto.com or through his website at https://www.naturessakephoto.com/.