Photo Contest: Win a Two Night Stay at the Golden Arrow Lakeside Resort in Lake Placid!

May 4, 2017
By: Mary Godnick - Adirondack Council Marketing and Fund Development Assistant
On May 20, the Adirondack Park will celebrate its 125th birthday! We are so thankful for the foresight our leaders had in 1892 when they designated what is now six-million acres in upstate New York. Because the state leaders valued conservation in a time where the idea of protecting natural resources was not very popular by most, the Adirondack Park is now a safe haven. The Park has brought back forests destroyed and waters muddied from deforestation, and creates a home for such wildlife as beavers and moose that were once trapped and hunted to near extinction and offers a space where people from near and far can experience true wilderness. The Adirondack Park gives people from all over the country and world opportunities to walk, bike, boat, and drive through forests, valleys and mountain tops, to feel a sense of remoteness and experience Adirondack communities.
In collaboration with Pure Adirondacks, we're celebrating the Adirondack Park's 125th birthday by asking you, what do the Adirondacks mean to you? Local and visiting photographers celebrate the Park every day on social media. We hope you'll lend your talent to help us showcase what makes the Adirondacks so special by entering our photo contest.
The winner of the photo contest will win a two night stay at the Golden Arrow Lakeside Resort in Lake Placid, New York! The Golden Arrow provides beautiful accommodations, dining and recreation on the shores of the Adirondack Mirror Lake. The Golden Arrow is one of only six resorts in the country with a Platinum Certification in the Audubon International's rigorous eco-rating, Green Lodging Program. Through solar energy, comprehensive recycling, local and organic dining, green housekeeping, and more the Golden Arrow keeps the environment at the forefront of their operations.
Adirondack Park 125th Birthday Photo Contest Rules:
Create a new post with the photo you'd like to enter on either your Facebook, Twitter or Instagram account.
You must follow or like the Adirondack Council.
You must use the hashtag #125YearsADK in the caption of your post.
The photo you're submitting must be taken in/of the Adirondack Park.
Caption the photo with your answer to "What do the Adirondacks mean to you?" For example you can share special memories in the Park, your love for wildlife and protected areas or why wilderness and conservation is important to you.
Eligible submissions will be received from 8:00 am Friday, May 5 until midnight on Saturday, May 20, 2017.
The contest will be judged by Adirondack Council staff.
The winner will be picked based on quality of photo and caption, and announced on our blog.
Thank you for celebrating the 125th Birthday of the Adirondack Park with us. We can't wait to see your submissions!

By submitting a photo you are giving the Adirondack Council consent to republish your entry with acknowledgement to the photographer. Only new posts accepted. Only one entry per person, first post will be considered entry if multiple posts are made by same person.
Would you like to comment on what you've read or viewed? We'd love to hear from you. Please click to send us a message.
---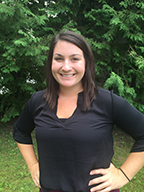 Mary joined the Council in August 2016. As the Marketing and Fund Development Assistant, Mary works with the team to coordinate marketing and fundraising efforts. She develops, manages and implements strategic social media and marketing campaigns to grow the visibility of the Council's efforts. She also works with the Fund Development team in production of materials, mailings and reports to help expand our support to preserve the Park for future generations.
Mary grew up in Harford, NY and is a graduate of SUNY Oswego and earned a Bachelor's of Arts degree in Public Relations in May of 2014. Previously, she has worked in digital marketing, search engine optimization (SEO) and social media management. Outside of work, she enjoys cooking, blogging, yoga, and enjoying all that the Adirondack Park has to offer.