Our Fight Against Climate Change Just Got Tougher
Wednesday, May 13, 2015
By: Kevin Chlad - Adirondack Council's Legislative Director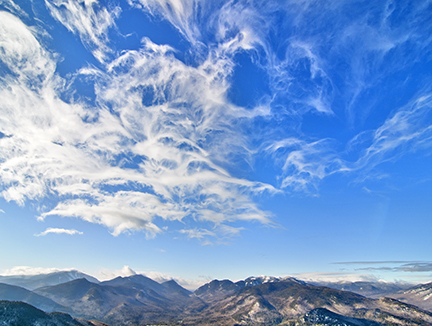 View from Hopkins
Photo © Carl Heilman II/Wild Visions Inc.
Whether or not we recognize it, we are all experiencing the effects of climate change. Extreme weather events like heat waves, severe winter storms and more frequent tropical storms are just a few examples.
Just when I thought we were making headway in our fight against climate change with the development of the U.S. Environmental Protection Agency's (EPA) Clean Power Plan, we've hit another roadblock. Congress has introduced legislation that will delay and gut the plan's provisions.

The Clean Power Plan will cut climate-altering pollution from existing power plants by 30 percent by 2030. This will improve air quality and better protect public health in the Adirondacks and across the country. But this bill in the U.S. House of Representatives (H.R.2042) would let states opt out of the EPA's plan and also indefinitely delay the plan's implementation.

The Adirondacks need to be protected from climate change now so that future generations can enjoy our Park's unique and fragile plants, waters and wildlife, and the Park's communities can be better protected from severe weather events. We cannot afford more delays.
This is why I am asking that you help us stop this bill. Please click HERE to contact your representative and ask them to vote against H.R. 2402. It will only take a few minutes of your time, but it will have infinite benefits for us and those who come after us. Thank you!
Would you like to comment on what you've read or viewed? We'd love to hear from you. Please click to send us a message.
---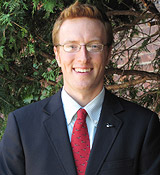 Kevin Chlad joined the Adirondack Council staff in 2011.
Kevin provides support to the Council's Albany-based Legislative and Communications team, assisting with outreach to government officials and the media to help spread the word about the Council's advocacy for the Adirondack Park and specific policies that will impact the Adirondacks.
Kevin Chlad graduated in 2008 with a degree in Environmental Studies of the Adirondacks from SUNY Potsdam. Besides his previous time spent at the Adirondack Council as a Clarence Petty Intern in 2009, Kevin has held numerous other Adirondack occupations, including Ausable River Steward, canoe guide, and fire tower summit steward (Poke-O-Moonshine Mountain). When not advocating ecological integrity, Kevin is an avid ice climber and adventurer.