North Country Residents Understand Climate Change Want Action to Stop It
April 27, 2017
By John Sheehan - Adirondac Council Director of Communications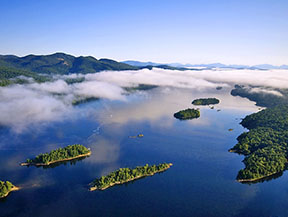 Photo © Carl Heilman II/Wild Visions Inc.
Perhaps it should come as no surprise that Adirondack Park and North Country residents have developed strong and progressive opinions about environmental issues. The quality of our environment is the bedrock upon which the Park and its economy are based.
For example, North Country residents were among the first in the world to understand acid rain and seek action to stop it, more than 40 years ago. They understood the science and knew that the Adirondacks were the hardest-hit place in the nation.
Yet, when Yale University released the results of a recent national opinion survey on attitudes toward climate change, it revealed that the Adirondack/North Country region is ahead of other rural areas of the nation on understanding that issue as well. North Country residents are also more likely than other parts of the nation to call for government action to stop climate change.
But this time, few people around here see themselves as climate victims. They just want to stop an environmental catastrophe, regardless of who is likely to be hurt by inaction.
These trends are illustrated in the new Yale Climate Opinion Map – an interactive map of climate change opinions nationwide. The national survey is broken down into states, metro areas, Congressional Districts and counties.
On the state level, the map shows that 77 percent of all New Yorkers believe climate change is real and happening now – about 10 percent above the national average of 70 percent. Only Hawaii had a higher number of climate change believers, at 78 percent. Next was California at 75 percent. The only other states where more than 75 percent of residents believed climate change is happening were Maryland and New Jersey.
In major New York metropolitan areas, Ithaca (home of Cornell University in the Finger Lakes region) scored highest with 81 percent of residents believing climate change is real and happening. No other New York State metro area was above 80 percent. The only other metro areas in the United States above 80 percent were San Francisco (82 percent) and Honolulu (81 percent).
In northern NY, most of the metro areas – Glens Falls, Malone, Ogdensburg-Massena, Plattsburgh, Watertown-Fort Drum -- were at or above the national average. Exceptions were Gloversville at 65 percent and Utica-Rome at 66 percent. The Malone metro area (which includes Saranac Lake) led the north at 73 percent.
Among counties, New York's top three were Manhattan (New York County) at 83 percent believers, with Tomkins County (Ithaca) second at 81 percent and Queens County third with 80 percent. Fulton and Lewis were the lowest in the Adirondacks, at 65 percent each. Franklin County led at 73 percent, with Saratoga, Essex and Clinton counties at 71 percent.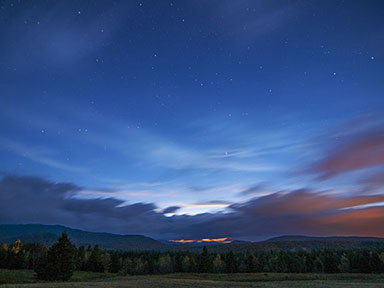 Photo © Carl Heilman II/Wild Visions Inc.
The Congressional district breakdown should be instructive to those who want Congress to take action to curb climate change. Nearly all of the Adirondack Park (90 out of 92 towns) is located inside New York's 21st Congressional District (CD21). Excluded are small portions of Forestport and Remsen in Oneida County. CD21 extends from the Mohawk Valley to the Canadian border. The seat is currently held by Elise Stefanik of Willsboro.
In CD21, opinions on the causes and effects of climate change are quite similar to national averages. This alone is unusual since the national numbers are heavily affected by large population centers, whose residents are generally more likely to know and care about environmental issues. The Adirondack Park doesn't have any major cities or suburbs, and the cities/villages around it tend to be smaller than other parts of the state, so well-informed rural residents made the difference here.
In addition to being better informed on climate than other rural areas, local folks were much more willing to do something about it – including imposing tougher standards on greenhouse gas emissions from power plants. In fact, CD21 residents supported those solutions at rates higher than the national averages.
Unlike acid rain, local concern over climate change seems disconnected from personal fears.
CD21 residents told Yale pollsters that they believed there was much disagreement among scientists about the causes of climate change. This is commonly held belief is not true. But the untruth has been promoted aggressively by the fossil fuel industry nationwide for more than a decade, so it is hard for many to dismiss.
Most Americans (60 percent) don't think climate change will harm them personally (also very likely to be untrue) and hardly ever talk about it (76 percent said once a month or less). Sadly, CD21 residents were even less likely to believe climate change would harm them personally (64 percent), and they talked about it even less than the national average (78 percent of locals said monthly or less).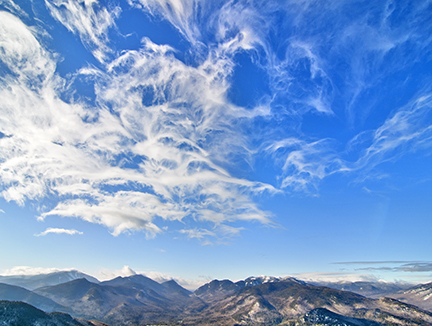 Photo © Carl Heilman II/Wild Visions Inc.
Despite persistent misinformation cast by climate change deniers, 71 percent of North Country residents said they trust climate scientists. This is identical to the national average. They were just as likely as other Americans to believe climate change is already happening (70 percent). They also mirrored the national average in believing climate change is already harming other Americans (57 percent); is harming developing nations (61 percent); will harm future generations (70 percent); and, will harm plants and animals (60 percent).
Even more encouraging, CD21 residents were more likely to favor federal regulations to halt climate change, with 77 percent saying yes here, compared to 75 percent nationwide. Locals were more likely to support new limits on power plant emissions (71 percent vs. 69 percent).
U.S. Rep. Elise Stefanik, who is serving her second term in CD21, seems to understand that the people of northern New York have a more sophisticated understanding of environmental issues than people in most other rural areas of the United States.
Congresswoman Stefanik has said while campaigning that she believes climate change is real. Last year, she joined now-retired Congressman Chris Gibson to urge her colleague to recognize the problem and begin to address it. She also joined a bi-partisan House Climate Solutions Caucus that states as its mission to educate members on economically-viable options to reduce climate risk and to explore bipartisan policy options that address the impacts, causes and challenges of our changing climate.
Education is not action, but may be the first step in that direction. The Adirondack Council will encourage her to take further steps.
Would you like to comment on what you've read or viewed? We'd love to hear from you. Please click to send us a message.
---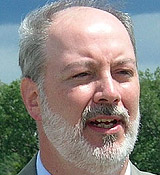 For the past 25 years, John has been the voice of the Adirondack Council on radio and television, and on the pages of local, regional and national media. John develops and executes the Council's public relations and communications programs.
He works with the media to explain the unique nature of the Adirondack Park and to help the public understand the Council's efforts to sustain its clean air, wilderness, wildlife, clean water and vibrant communities. He is the principal author of our annual State of the Park Report and assists with the editing of all Council publications.
Born in Troy, NY, John Sheehan is a graduate of Catholic Central High School and the State University at Albany. Today, John and his wife Deborah live in Albany and have a family camp in the Adirondacks. Their daughter Hannah attends Clarkson University.