Interview with Amber & Ariel: Adirondack High Peaks 46'ers
By: Mary Godnick - Adirondack Council's Marketing and Development Assistant
October 26, 2016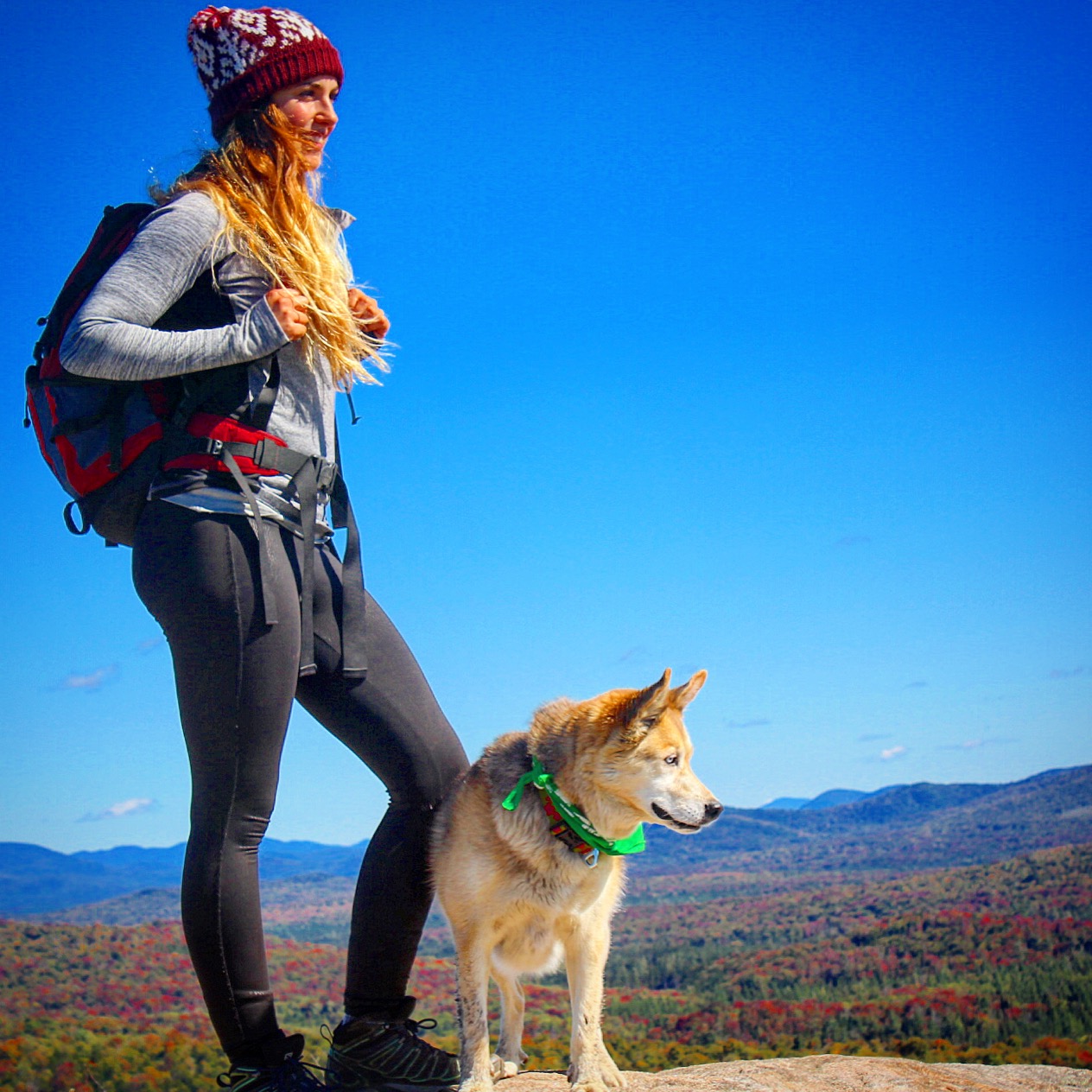 Earlier this year, Amber Pitcher of Berne, NY entered the Adirondack Council Forever Wild photo contest, explaining that to her "Forever Wild" means: "Sitting on a hazy, glorious Adirondack mountaintop where the world seems pure and untouched. Where I am completely disconnected from the world below but entirely connected with nature, myself, and my best friend sitting beside me. Forever wild is a feeling that is inside all of us and it is brought to life by this beautiful world that we live in. I have Ariel to thank for this, for without her the Adirondacks wouldn't be a part of me as they are now and I hope this special place stays wild for an eternity to come."
Now, Amber and Ariel, her rescue husky-golden retriever-Labrador mix, are both proud members of the Adirondack 46'ers and Catskill 3500's, completing their last High Peak, Colden, in August. We talk with Amber about what inspired her to get on the trails with Ariel, and how other High Peaks hikers, two and four-legged alike, can be environmental stewards while enjoying the Adirondacks.
When Amber first met Ariel at the Mohawk Hudson Humane Society, she knew that she had a sense of adventure about her. Until she was inspired by Ariel's big smile on top of Mount Marcy, Amber was not a big hiker herself. But Ariel's energy during their first High Peak hike inspired her to become a 46'er. She says that they felt at home in the mountains. Relying on one another in the wilderness gave them a stronger connection.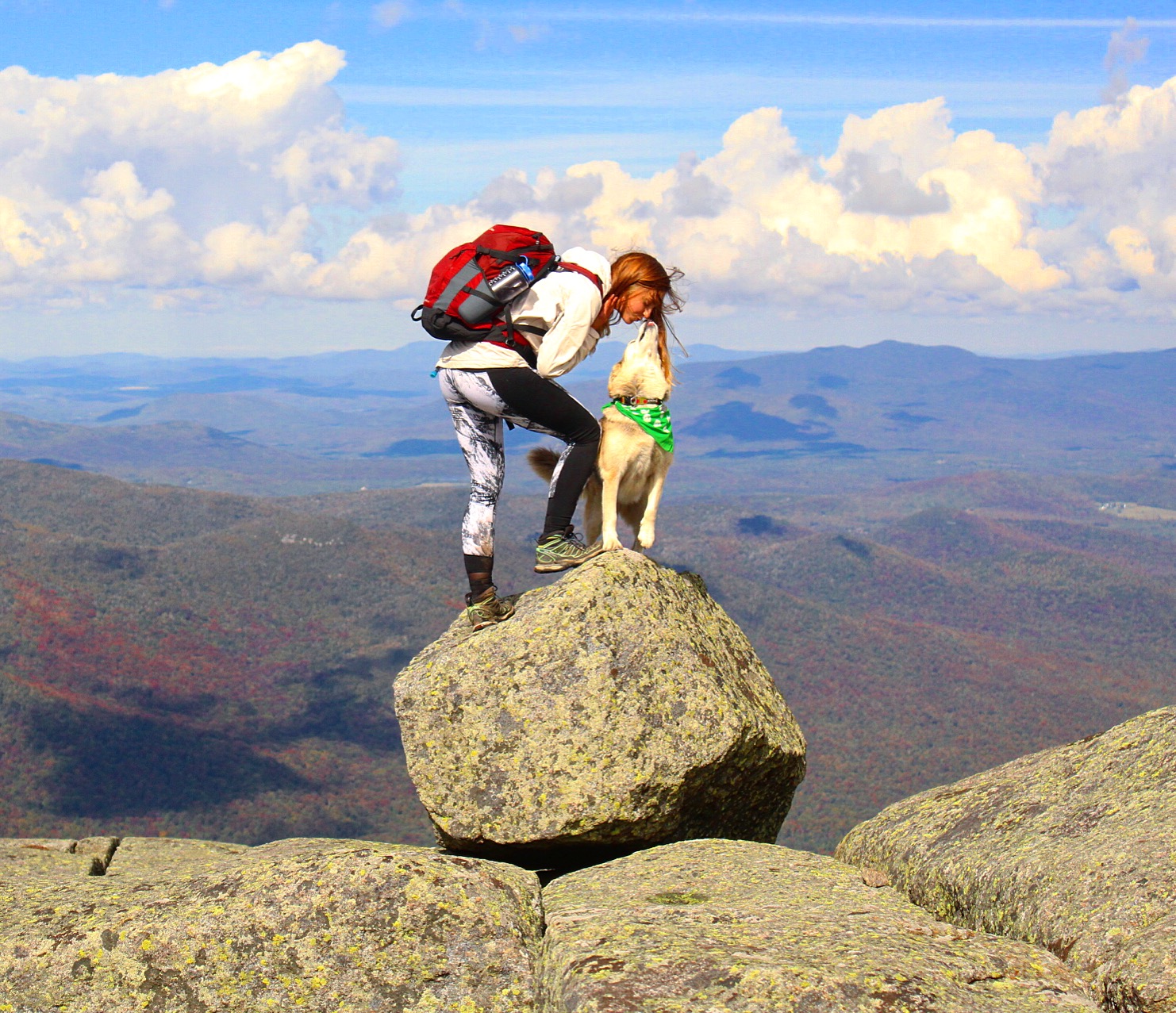 Amber carries the supplies and guides the way, and Ariel brings "unwavering love, a face lick, and wag of her tail" when Amber needs it most. Her glowing happiness on the trails keeps Amber going even on some of the most challenging hikes. Their experience in the High Peaks together is a memory they will both share for years to come. Amber says, "Becoming an Adirondack 46'er with Ariel is my proudest accomplishment but to have been able to share the journey with her every footstep and pawprint of the way has been all the reward and I would not have done it any other way. I will carry it with me for the rest of my life.
Becoming a 46'er by climbing each of the Adirondack High Peaks is growing in popularity. Many new hikers are becoming inspired and taking up the challenge. But with access to some of the Adirondacks best views and most precious wilderness areas comes responsibility.
Amber says, "Being a true hiker comes with colossal responsibility for it is our duty to set a good example, educate others, and help preserve the mountains we love." She emphasizes that new hikers should pursue the effort knowing that each footstep can make an impact on the area around them.
She says, "The second you step foot into the wilderness you are accepting the virtues and responsibilities we [hikers] hold as well."
Amber highly encourages new hikers to research the 7 Leave-No-Trace Principles, saying, "We hike because we appreciate and respect the beauty of the wilderness and seek to only behold its splendor with our own eyes and leave it as if we were never there at all. We go to nature to change ourselves but to never change it."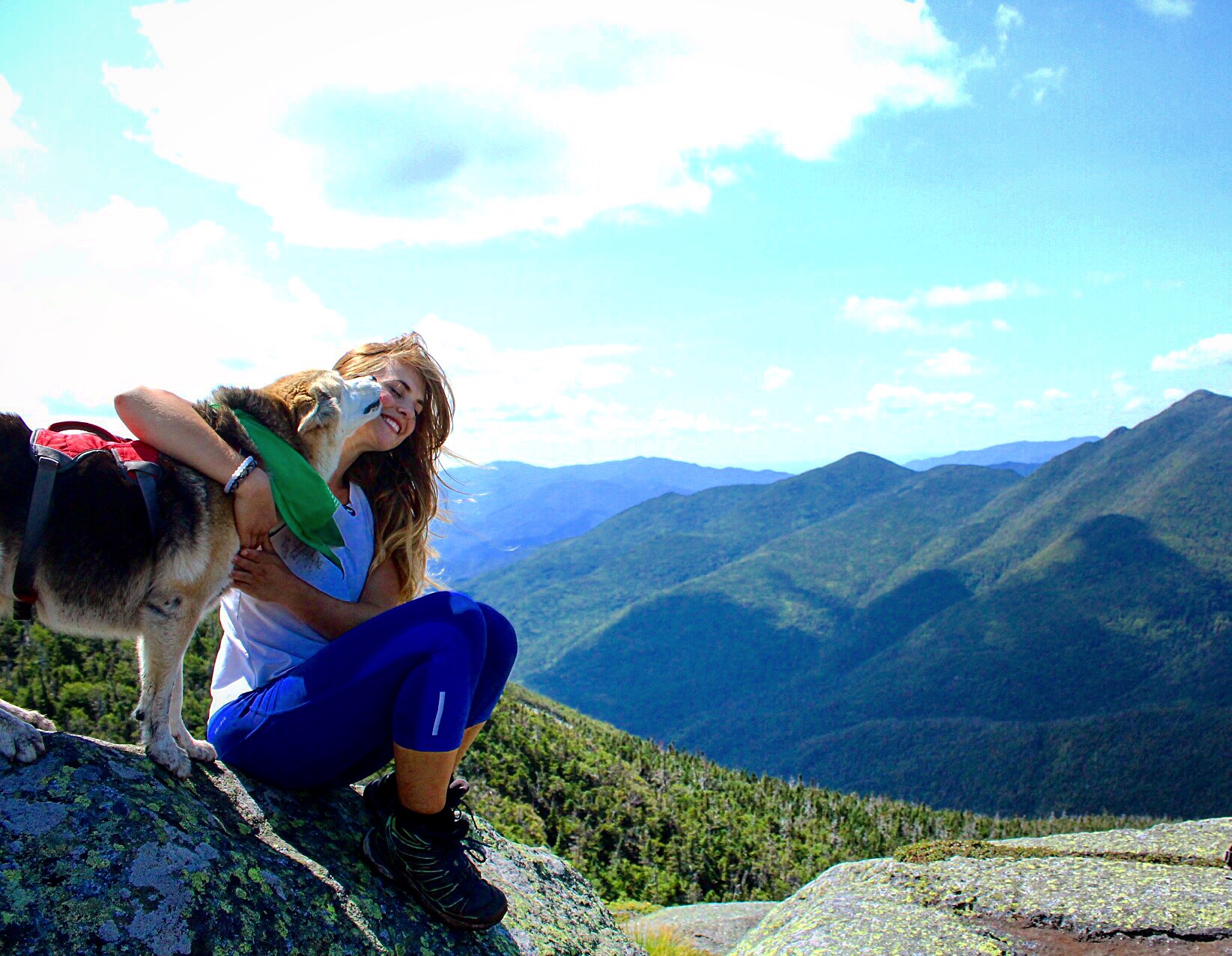 She believes experiencing nature makes you a better person, but it is the responsibility of hikers to make sure that we leave the trails a better place too. "Do your part to make sure you are prepared. Research the rules and laws of the region." For example, in the High Peaks groups should be kept to 15 people or less to limit noise and trampling of flora and fauna.

Amber says, "Abide by trail etiquette, educate yourself on trail conditions, maps, and proper gear, and never be afraid to ask questions. We all learn as we go but being prepared to the best of your ability and understanding the importance of our natural land is key to protecting not only yourself but the wilderness that so many of us love and call home."
She underscores that a huge part of trail etiquette involves your four legged friends. "Hiking with your dog can be one of the most rewarding experiences but there are extra precautions and considerations to be made." Like yourself, your dog can be a good "trail ambassador," and should be a good example to ensure that dogs will continue to be allowed on trails.

Amber's Tips for Safe High Peaks Hiking with your Dog
Your dog should be able to listen to you and be under your control to ensure a safe and happy hike for you, others, and wildlife. Your dog should be friendly to other people and dogs.
If your dog is new to hiking or nervous, take shorter, less populated trails or hike early in the morning or later in the evening when trails are less crowded.
Carry extra water for your dog, especially on hot days. Amber says that she brings at least 2 extra liters of water for Ariel, and adjusts based on the weather and hike.
Bring a first aid kit and know basic care in case of emergency.
Train for the trip. Amber says "Our dogs would follow us to the ends of the earth if we asked them to but it is our job to keep them safe. The High Peaks are physically demanding for our dogs and we must always keep their safety and comfort levels at the forefront of our minds. Sometimes you will need to be able to pick your dog up and carry them over obstacles such as ladders, cliffs and rocks." Ariel uses a Ruffwear Webmaster harness that has a handle so Amber can assist her when needed.
Most importantly, Amber says that it must be something your dog loves. "You want to bring them hiking for the right reasons and not just because you want them there. Having Ariel by my side made my journey unforgettable but Ariel is a special dog with immense natural talent for hiking especially at her age."
If you and your dog feel prepared to take on the High Peaks, Amber suggests a few things that you can do to help preserve the Park along the way.

"As outdoor lovers, hikers, Adirondack 46ers, and visitors to the wild it is our duty and responsibility to help preserve the land we love. We should be prepared to pick up trash that is not our own and carry it out of the woods. We also need to not contribute to the overcrowding of certain trails and peaks by perhaps changing our destinations on busy weekends to less explored areas. It is through education and example that we can hope to inspire others to do the same. As a dog owner, I feel that people have a lot to learn from dogs. Ariel seems to appreciate our time in nature more than a lot of people do and she does not harm the wilderness that we love. With that being said, if your dog will be joining you on hikes please remember that they should be good trail dog ambassadors! We need to guide them away from alpine vegetation, teach them that wildlife is not to be chased, and even pick up after them on the trails. Together we can and need to make a difference in preserving our beloved Adirondacks for generations hikers, nature enthusiasts, and dogs to come."

To follow Amber and Ariel along on their Adirondack adventures, you can find them on Instagram at @ambpitch!



Would you like to comment on what you've read or viewed? We'd love to hear from you. Please click to send us a message.
---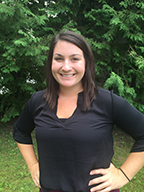 Mary joined the Council in August 2016. As the Marketing and Fund Development Assistant, Mary works with the team to coordinate marketing and fundraising efforts. She develops, manages and implements strategic social media and marketing campaigns to grow the visibility of the Council's efforts. She also works with the Fund Development team in production of materials, mailings and reports to help expand our support to preserve the Park for future generations.
Mary grew up in Harford, NY and is a graduate of SUNY Oswego and earned a Bachelor's of Arts degree in Public Relations in May of 2014. Previously, she has worked in digital marketing, search engine optimization (SEO) and social media management. Outside of work, she enjoys cooking, blogging, yoga, and enjoying all that the Adirondack Park has to offer.