History in the making for Adirondack Wilderness, Clean Water, and Climate Justice
The New York State 2022 Legislative Session came to a close early on the morning of June 3rd, marking one of the shortest legislative sessions in history. In spite of this session's brevity, the Adirondacks saw great budget and policy successes that will benefit the Park's Wilderness, clean water, and communities. Most notably, while there is a long way to go, the Adirondacks will benefit from new programs aimed at advancing climate justice and science. In the final days of session, some important priorities were left unaddressed that would strengthen the Park's "Forever Wild" forest preserve.
The legislature kicked off their Adirondack agenda this session by passing a chapter amendment for the Aquatic Invasive Species Transport Law, updating the language within the laws of 2021 to reflect the language negotiated with the Governor that was necessary for her to sign the bill into law. This legislation takes effect this month and requires that boat owners or operators of motorized watercraft certify that they have cleaned, drained and dried their watercraft each time they launch in a new waterbody in Adirondack waters and within 10 miles of the Blue Line. Invasive species management is an urgent threat to Adirondack waterbodies and unclean watercrafts are a significant vector in the spread of invasive species.
Forever Adirondacks Budget Wins
Adirondack wilderness, wildlife and taxpayers benefited greatly from this year's state budget approved in early April that invests billions of dollars in clean water and climate initiatives. We celebrate the $4.2-billion "Clean water, clean air, green jobs" bond act going to the ballot this November which will constitute an historic investment in combating climate change and protecting nature statewide. The investment will advance four categories of funding for: restoration and flood risk reduction, open space land conservation and recreation, climate change mitigation projects and water quality improvement and resilient infrastructure. The categories prioritize nature-based solutions in preparation for the worsening impacts of climate change. Additionally, at least thirty-five percent of the $4.2 billion dollars must be allocated to benefit environmental justice communities, similar to the provision included in the Climate Leadership and Community Protection Act, which was passed in 2019.
The Environmental Protection Fund was increased to a record level from $300 million to $400 million. Within the EPF, $8 million will go to Adirondack and Catskill Forest Preserve Stewardship and $600,000 will create a Visitor Use Management Framework for the Adirondack and Catskills, a process currently used in National Parks around the country. Broadband access will be expanded thanks to $1 billion state and federal investment in expanding and completing networks to help low-income residents afford broadband internet access. $2.1 million dollars will support a new Timbuctoo Summer Climate and Careers Institute, a program that will expose youth living in disadvantaged communities to career paths aimed at fighting climate change. The State also provided a $500,000 down payment on a 21st century survey of climate change and Adirondack lakes ecosystems (SCALE), which will conduct a comprehensive water quality survey of our Adirondack lakes and ponds. The Forever Adirondacks Campaign worked closely with the Governor's team and our state legislature to deliver these exciting programs.
Adirondack Park Agency (APA) Appointments
The Governor nominated and the Senate confirmed three nominees for the APA board, including Benita Law-Diao who is the first Black board member to be appointed to the agency in its 50-year history. Benita brings extensive public health experience to the board, and spends all of her spare time and energy fostering first time Adirondack experiences, specifically for communities of color. Along with Law-Diao is Art Lussi, and John Ernst who was confirmed as the chair of the board. The board is restored to its full capacity until June 30th, when two board members will see their terms of service expire. They can continue to serve at the pleasure of the Governor until they are either replaced or reconfirmed to another 4-year term.
Missed Opportunities
While there was a great deal accomplished, there were some missed opportunities to begin the approval process for Constitutional Amendments designed to resolve conflicts over future uses of Forest Preserve lands protected under the NYS Constitution's "forever wild" clause.
Among the opportunities lost were proposals to allow automobile access to a hunt club and trail access to the summit of Cathead Mountain, Hamilton County; allow the sale of a former state prison campus in Gabriels, Essex County; allow the sale of a former great camp donated to the state in Duane, Franklin County; and authorize the use of unlawfully constructed Olympic training facilities and accessories in North Elba, Essex County.
The Forever Wild clause (Art. 14, Section 1) forbids logging, lease, development or private use of the 2.7-million-acre public Forest Preserve, which makes up less than half of the park. The remainder of the park's six million acres (9,300 sq. mi.) are commercial timberlands, large estates, farms, resorts, communities, and private homes. Private land use is guided by a state plan.
A victory for Climate Change and Open Space Protection
As the impacts of climate change become clearer and more prevalent, policymakers passed legislation to codify the state's commitment to protect 30% of New York's open space by 2030. This legislation awaits Governor Hochul's signature.
Protecting the Forest Preserve from ATV Misuse
Two bills that would legalize the operation of bigger, heavier and more environmentally damaging models of All-Terrain Vehicles were halted in committee this session. The misuse of all-terrain vehicles is considered to be one of the most problematic activities taking place on our state lands, according to our NYS Forest Rangers.
Protecting our Pollinators
This year, legislation that would prohibit the sale, distribution or purchase of certain neonicotinoid-treated corn, soybean or wheat seeds fell short in the Senate. Neonicotinoids are an insecticide used in New York State on various agricultural plant seeds, such as corn and soybeans, to deter pests from eating the crops. However, ecologically and economically important insect pollinator species are at risk due to the high toxicity of neonicotinoids.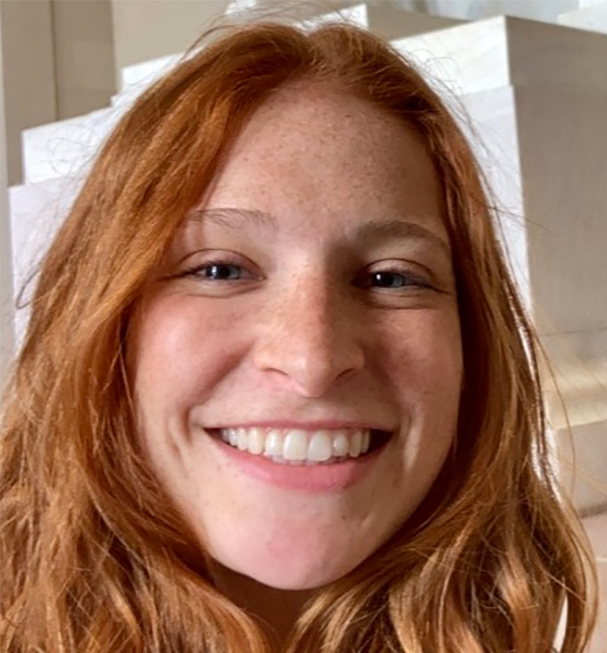 Allison Stefanelli rejoined the Adirondack Council in December of 2021 as the Legislative Research Assistant working with the Government Relations and Communications teams in Albany helping to advance the Council's advocacy programs. Prior to this position, she was the Council's Clarence Petty legislative intern. Now, Allison's duties include tracking legislation that pertains to the Adirondack Park, managing legislative correspondence, and researching significant conservation and environmental policy issues on which the Council engages. Allison grew up in Albany, NY, and spent her childhood hiking mountains in the Park and learning how to fish, canoe, sail, build a campfire, and appreciate the great outdoors. When not on the clock, you can find Allison doing activities with her parents and brother, at the gym, or on a pool deck coaching high school springboard divers.