Heat Stress Can Kill Trout In the Warmer Months - The Perils of Fishing When the Temps Rise
By: Rocci Aguirre - Adirondack Council Director of Conservation
Thursday, July 5, 2018
As July ushers in warmer than usual temperatures in the mountains of the Adirondacks, it is only natural to want to be near the water. With an abundance of cool rivers and streams, the Adirondacks is home to some of the best water based recreation in New York State. For many, the idea of throwing on a pair of swimming trunks and grabbing a fishing pole to go chase some trout on a shady little stream is part of the summer ritual.
But what seems like innocent fun can have lethal consequences, especially if you are not planning on keeping what you catch. I was thinking of this as I watched the forecast during the past week and planning my own fishing adventures. With unusually hot weather forecasted into the first week of July and through the 4th of July holiday, I realized that my plans to go chase some brook trout were going to change.
Trout in the Adirondacks
The Adirondack's are rich in cold water fish species, such as brook, brown, rainbow, and lake trout. While we tend to lump these fish into the general "trout" category, they are actually very diverse with unique traits that separate them, including their tolerance or preference for water temperatures. Brook and lake trout (technically they are char) are very cold water dependent and have little tolerance for warmer water temperatures. Rainbows and brown trout, imports to the Adirondacks from other regions of the U.S. and Europe, have shown an ability to withstand warmer temperatures and are one reason they are used to stock streams each spring.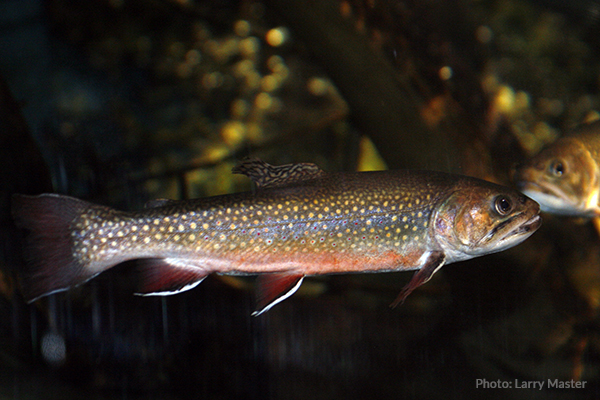 Brook Trout
Stream fishing is where things can get dicey when fishing for trout. As a fly fisherman, water temperatures are always an important data point for me whenever I am on the water. Early in the spring, it helps to tell me what insects may be hatching or how lethargic the fish may be moving. And as we move into the summer, the water temperature of each river I want to fish becomes my guide for when to go fishing or when to put my rod away and grab my swimming trunks.
Increased Water Temperatures, Increased Stress
Without making it too complicated about which trout species can live more comfortably in which temperature range, my rule of thumb is that whenever the temperature of the stream I am going to fish is close to 70 degrees, I choose not to fish. Usually, if the day is hot enough for me to start thinking I need to be in the office so I can turn on the air conditioning, or wishing I had an ice cold drink while lounging near a swimming pool, chances are the water temperatures on are too hot to fish.
This is not to say that even in hot temperatures some fish may be rising and that the fishing may actually be quite good, especially if the rivers have been mostly cool or there has been a lot of rain. Trout are resilient and will move through their habitat to find shady places to lie or rest near cold water seeps and tributaries to take advantage of the cold water. But research shows heat stress coupled with angling pressure has a direct correlation to fish mortality. Even if you are going out to catch fish for dinner, and not planning to catch and release your fish, you have to consider that every hooked fish, even those too small to keep, are potentially at risk of being played out and will not survive.
Know your Rivers
Knowing where you want to go fish and what type of stream you are going to be fishing in is important too. There are streams that are located high in the mountains, or are spring fed or have lots of cold water tributaries that help moderate temperatures even when the air temps are high.

If you are fishing somewhere new and not sure of the conditions, there are usually fishing shops that have online river reports, or you can check the USGS National Water Information System (NWIS) and see if the rivers you want to fish have a monitoring station on them. These are options to help you get the basic information you need to make informed decisions on where to fish. Once you get there, there is nothing better than carrying a stream thermometer with you to confirm that temperatures are within the optimum 50- 68 degree threshold that most consider safe for trout. Above 68 degrees and one should be careful and at least be conscious that the health of any hooked fish may be compromised. 72 degrees and above and you should find some lemonade and a shady spot along the river and observe rather than intrude.
Know the Rules
Some rivers in New York have regulations that prohibit fishing in certain sections when water temperatures exceed a certain threshold. Usually these areas are considered thermal refuges and it is not uncommon to see large numbers of trout clumped into a small area as they try to beat the heat and stay cool. Fishing in these areas is not only unethical but a quick way to receive a ticket. The New York State Department of Environmental Conservation (DEC) has recently alerted the public on the impacts of fishing when water temperatures are too high.
It is never fun and rarely convenient to change plans last minute when you have a fishing adventure planned, but sometimes the consequences of a day on the water can have long term impacts on the fish we value and the experiences we are trying to have.
---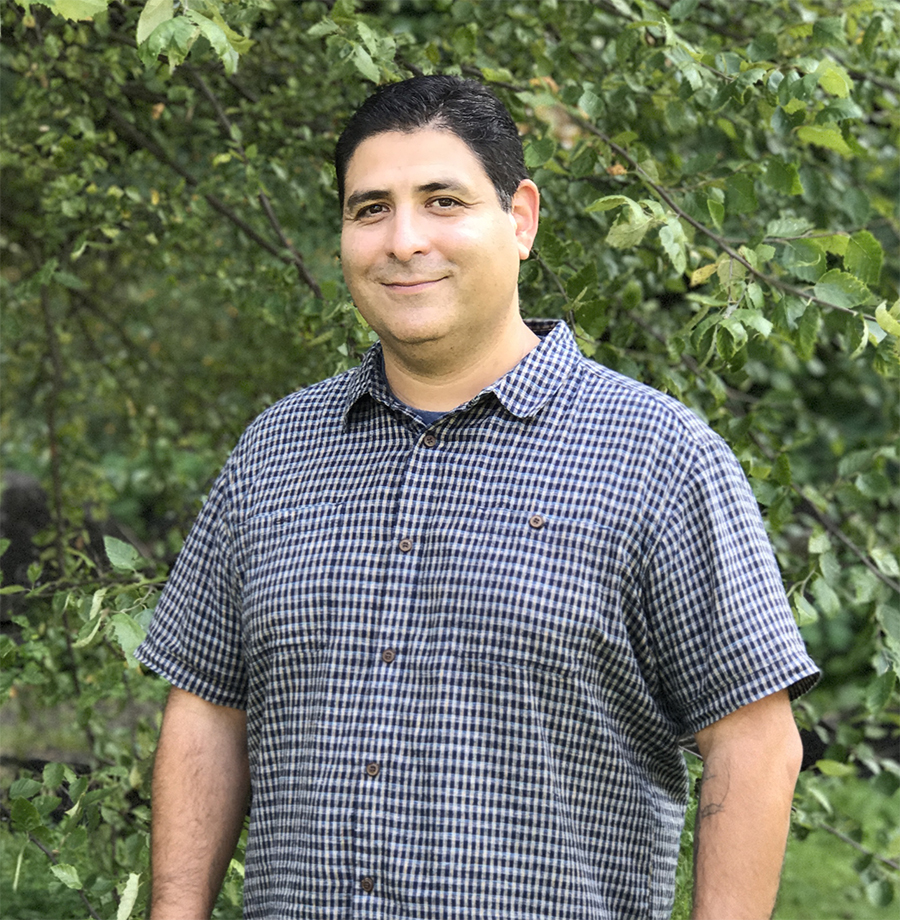 Rocci joined the Adirondack Council staff in 2013 as Director of Conservation. He is responsible for the design and implementation of the Council's conservation strategy. Rocci holds a MS in Resource Management and Conservation from Antioch University New England. Rocci's previous work experience includes eight years spent as a ranger with the National Park Service, as field staff for Trout Unlimited and in the Catskills. overseeing land protection efforts for the Finger Lakes Land Trust in Ithaca, NY and the Monadnock Conservancy in Keene, NH. When not fly fishing or hunting, Rocci can usually be found hiking in the woods looking for chanterelles or other delicious ingredients to add to the supper pot.