Greg Redling Joins Council's Advocacy Team
Monday, September 14, 2015
By: Lisa M. Genier - Adirondack Council Program Analyst
The Adirondack Council is happy to welcome a new addition to our hard working and dedicated staff team. Gregory Redling began work in early September as our Advocacy and Outreach Assistant. He joins Legislative Director, Kevin Chlad and Director of Communications, John Sheehan, in our Albany office. He will also work closely with our Eugene Grant Conservation Fellow Marin George, in Elizabethtown, and with me.
Greg is a 2014 graduate of Paul Smith's College and holds a bachelor's degree in Natural Resources Management and Policy with a minor in Geographic Information Systems (GIS). In the past, Greg worked as a Watershed Steward for the Adirondack Watershed Institute as well as a GIS Intern for Saratoga PLAN (Preserving Land and Nature). He also worked as a Clarence Petty Intern out of our Elizabethtown office.
As an intern, Greg assisted Conservation Director, Rocci Aguirre with drafting comment letters, planning, attending, and hosting community forums on conservation issues affecting the Adirondack Park, and providing a framework for enhancing our in-house GIS capabilities.
Since his internship, Greg worked with the Department of Environmental Conservation as FOIL Coordinator for the Environmental Remediation Division. He also was involved in an interagency work group to test and implement new electronic file management software.
Greg is an enthusiastic and charismatic individual who brings a broad base of conceptual knowledge and technical experiences to the Council's Albany team. We expect his personality to compliment the social nature of environmental advocacy work and look forward to him becoming a key player in helping us pursue our mission of preserving the ecological integrity and wild character of the Adirondack Park.
As an Advocacy and Outreach Assistant, Greg will assist Kevin with monitoring legislation and proposed regulatory changes as well as lobbying local, state and federal policymakers. One of the major projects that Greg will be assigned is to design and implement an Advocacy Ambassador program for the Council. The purpose of the program will be to organize and train a network of passionate individuals, advocacy groups and stakeholders who will engage public officials through letters and personal meetings in order to further promote our message and priorities to our political leaders.
When he's not working in Albany, you'll likely find Greg enjoying one of his many hobbies such as hiking and backpacking with his father, kayaking, cross country skiing, playing basketbal, and singing. Please help us in welcoming Greg to the Council as he begins his new career.
etire 3 tons of carbon dioxide from the Regional Greenhouse Gas Initiative (RGGI) program. - See more at: http://www.adirondackcouncil.org/page/climate-change-88.html#sthash.hh05FSTF.dpuf
Would you like to comment on what you've read or viewed? We'd love to hear from you. Please click to send us a message.
---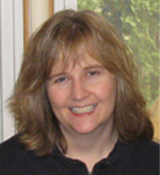 Lisa M. Genier joined the Council in 1992 working as its Legislative Associate in the Albany office. During her tenure, she played a role in the creation of the Environmental Protection Fund, which has been used to fund land purchases and environmental programs in the Adirondack Park and around the state. She was also a member of the negotiating teams that worked on re-licensing agreements for several hydroelectric facilities in the Park, which preserved thousands of acres of land, expanded recreational opportunities, and protected other natural resources. Lisa now works part-time as Program Analyst writing action alerts, interacting with members, managing the Council's website, and serving in a consultative role on legislative and other issues.

Lisa is a member of the Department of Environmental Conservation's Accessibility Advisory Committee that works to make the Forest Preserve and other DEC facilities around the state more accessible for people with disabilities while protecting the natural resources.

Lisa grew up in Mineville (Town of Moriah) in the Adirondacks. She attended the State University of New York at Oneonta and graduated in 1989 summa cum laude with degrees in Political Science and Business Economics. Lisa currently lives in Schenectady with her partner, Val and their three cats and dog.