Get Out and Play! The Benefits of Kids and the Outdoors in the Adirondack Park
November 7, 2017
By: Kaitlyn Thayer - Adirondack Council's Hamilton Program Intern
Most New York State students don't spend their mornings taking care of chickens, sheep, and horses before class starts. But at North Country School, in Lake Placid, it's all in a day's work. The junior boarding school for fourth through ninth graders has been making the outdoors a part of students' lives since its inception in 1938.
North Country School's designated "out-time" gives students a unique opportunity to grow as individuals and thinkers. For an hour and a half, Monday through Friday, they learn from the land, each other and their community in a natural environment. Additionally, the school leads outdoor trips every Saturday. By hiking, rock climbing, and mountain biking, North Country School is encouraging their students to be comfortable in and maintain a respect for the outdoors.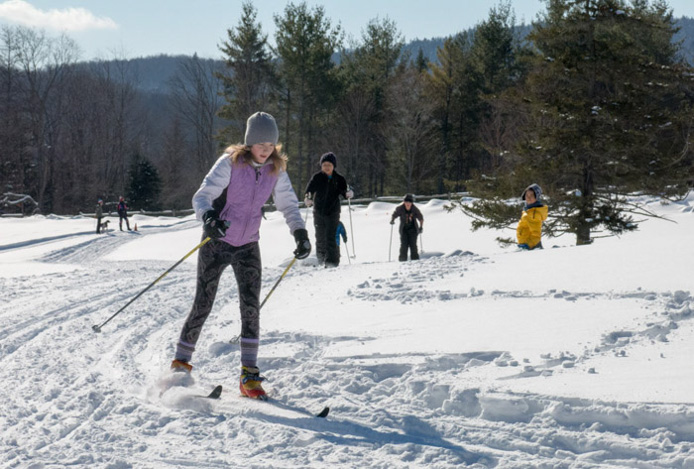 The school's mission can be characterized by three words: rugged, resourceful and resilient. Anne Swayze, Interim Head of School, explains that these are the three characteristics out-time promotes. Students gain a sense of ruggedness and find comfort in the outdoors. Working on the school's farm and garden helps them become more resourceful. And when students leave North Country School, Swayze hopes they will continue to be resilient individuals with the confidence to take on tasks they know they can master.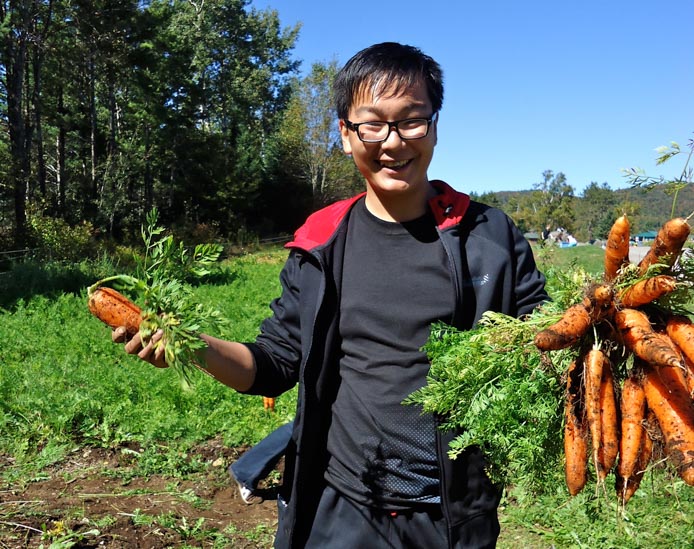 Science has shown that a commitment to an active, outdoor lifestyle will also make children healthier. Unstructured play, such as hiking, biking or gardening, helps prevent obesity while promoting sensory awareness and better balance. Playing outdoors can lead to better eyesight, and children's exposure to bacteria, fungi and viruses in nature builds up their skins' microbiomes. Stronger microbiomes give kids a stronger immune system, which will help them fight illness and disease.
North Country School's out-time program strives to give its students that healthy foundation while sowing an appreciation for the natural world. Memories of playing in the snow, hiking, kayaking, and growing food in the garden lead to a continued comfort in and love for nature. Studies show that children who grow up playing outside become adults that want to protect nature, and schools and child care may be the answer to reconnecting children with the natural world. According to Randy White, of the White Hutchinson Leisure and Learning Group, positive attitudes towards nature develop during early and middle childhood, but only if there is "regular interaction with nearby nature." If children are not exposed to nature consistently during this period, he writes, they may never develop a true appreciation for environmental conservation.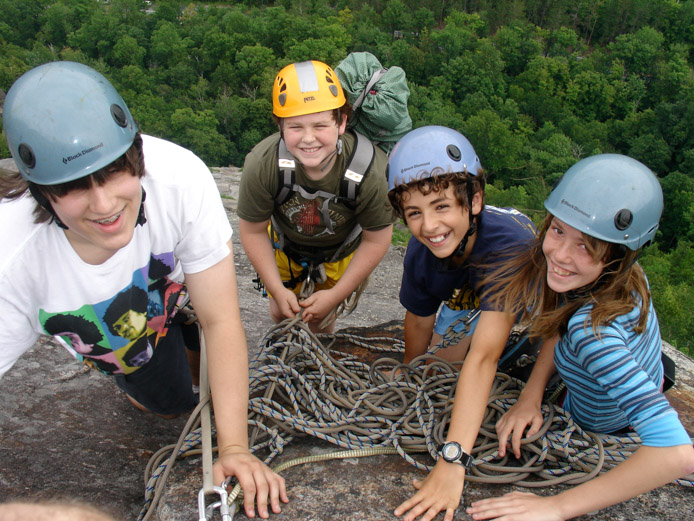 Get your kids outside and enjoy everything the Adirondack Park has to offer! Not only will they learn valuable lessons about themselves, but they'll become healthier adults who may lead future conservation efforts.
Thank you to Anne Swayze for her time and contributions to this blog post. To learn more about North Country School's out-time and weekend program, check out their website.
What are some of your favorite memories getting outside as a kid? Comment below and let us know!
---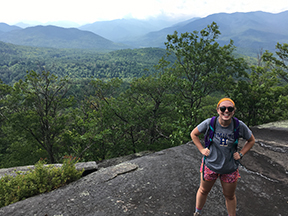 Kaitlyn Thayer is our Hamilton Program Intern at our Elizabethtown office. She is a junior majoring in Environmental Studies at Hamilton College and is participating in Hamilton's Adirondack Semester in Keene this fall. She grew up visiting and hiking in the Adirondacks when she was young, and now hopes to immerse herself in the Adirondack community and learn more about the Park's conservation. When Kaitlyn is not blogging doing schoolwork, you can find her hiking, painting or mastering her baking and cooking skills.