Eleven Ways to Help the Adirondacks this Giving Tuesday!
November 28, 2016
By: Mary Godnick - Marketing and Fund Development Assistant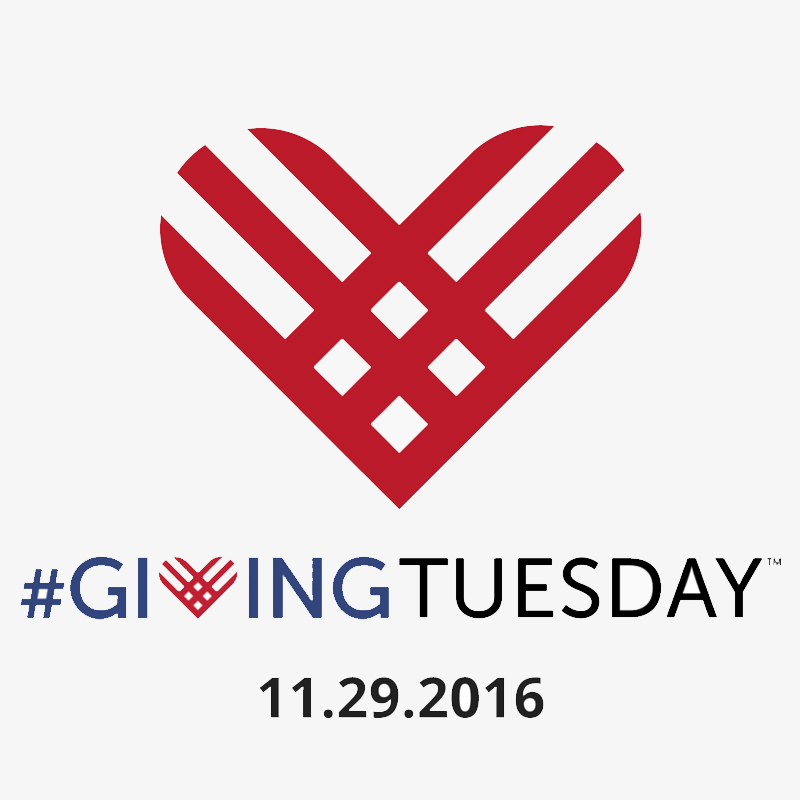 This time of year, it's hard to see past the madness of Black Friday and Cyber Monday promotions. Your computer, TV and email are probably bursting at the seams with the latest deals you need to act on today. It seems like a lot of people are focused on getting their holiday shopping done before December even begins. Enter, Giving Tuesday. A holiday created by a group of organizers in 2012 to use social media and collaboration to break through the noise and kick off year-end giving for non-profit and charitable organizations.
Giving Tuesday gives people around the world a chance to pause the holiday madness and reflect on what matters most. Whether it is volunteering, spreading the word, or donating, Giving Tuesday is all about devoting one day to giving what you can to organizations and causes you care about.
Now, more than ever, we need your support to protect the Adirondack Park. By joining forces with those of us that hold the Adirondacks near and dear to our hearts, we can work together to preserve clean water, healthy wildlife, and vibrant communities in the Adirondack Park.
How you can support the Adirondack Park conservation this holiday season?
Give the gift of Wilderness. A gift donation in a loved ones name is a touching way to honor their love for the Adirondacks. Your donation will help us defend our national treasure and expand Adirondack Wilderness. The first 50 people that donate at least $20 to the Adirondack Council will receive a FREE hat, tote, and $20 off coupon from Outdoor Voices! Be sure to select that you want your donation to qualify for this giveaway in the donation form.



Select our organization on Amazon Smile. Shop as you normally would on Amazon, but 0.5 percent of your purchase will fund our programs. Visit smile.amazon.com and select the Adirondack Council as the charity.

Adopt a Loon! Perfect for the children or bird lovers in your life. By purchasing a virtual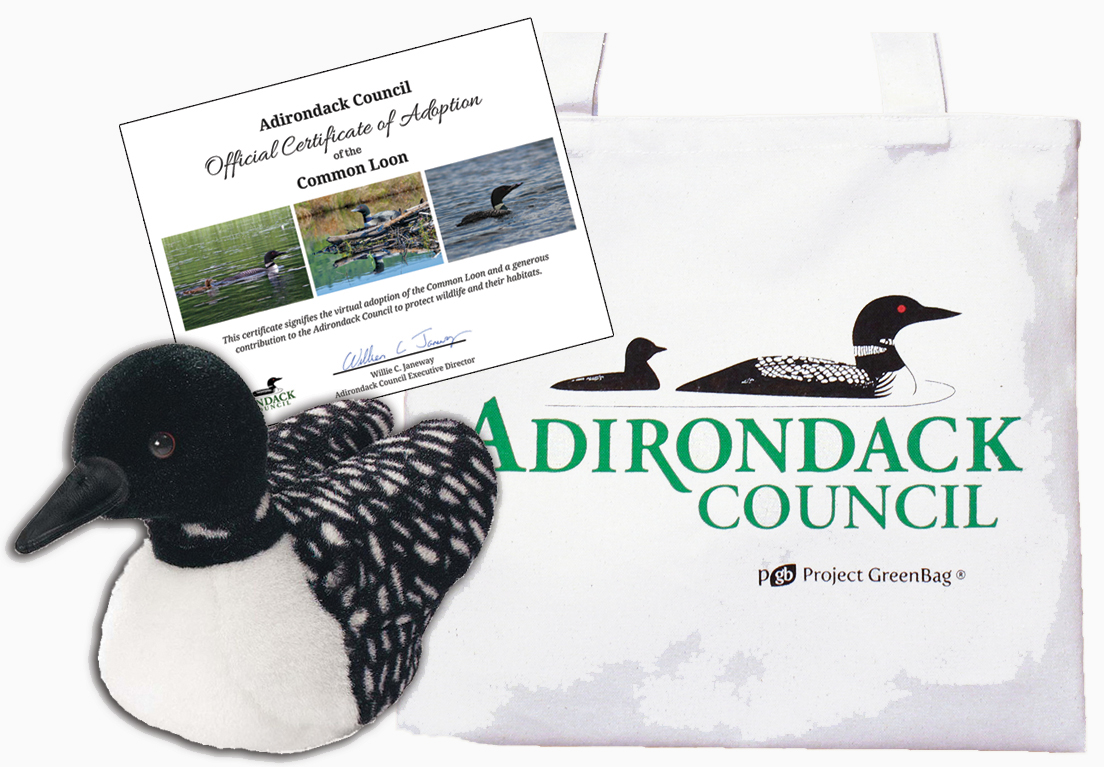 loon adoption, you will receive a plush loon toy that sings the iconic loon call when squeezed, 100 percent organic cotton Adirondack Council tote, and an official certificate representing your commitment to Loon conservation.
Shop our shop. Our online shop features a variety of Adirondack gifts, clothing, and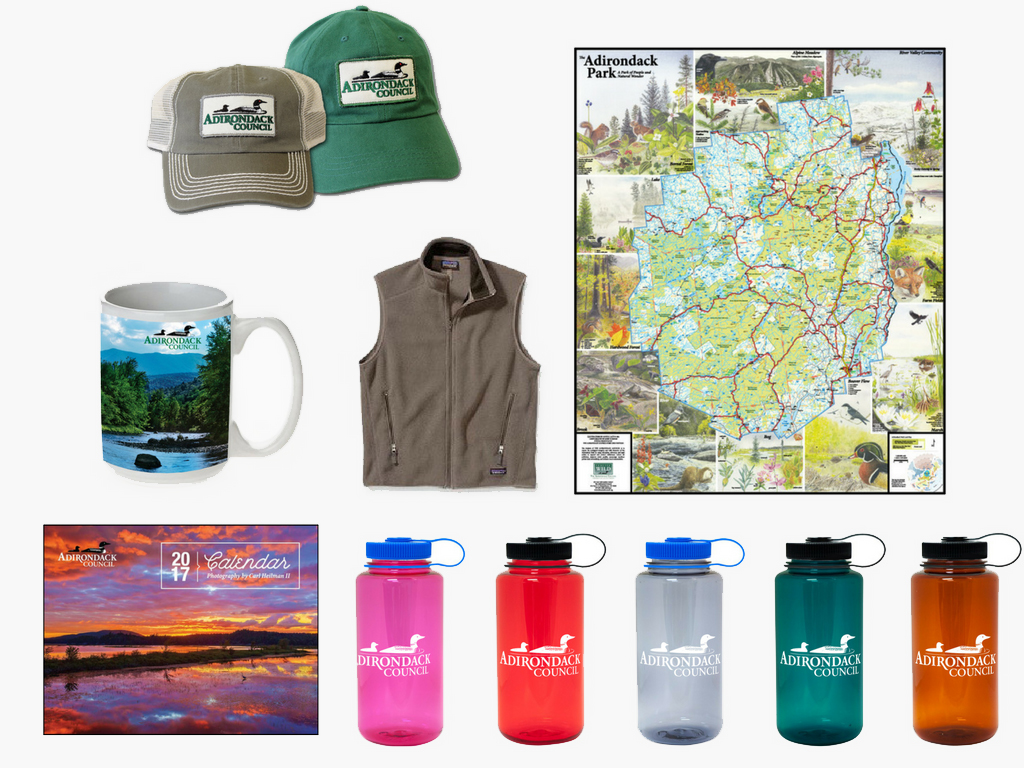 souvenirs from national and local vendors. 100 percent of the proceeds from our shop go directly to Adirondack Park conservation. Order items online, or over the phone at (518) 873-2240.
Do you have a talent, business, or skill that could help amplify projects of the Adirondack Council? Give a gift in kind. If you'd like to donate something to be raffled, services to assist projects or help in another way, please contact us at foreverwild@adirondackcouncil.org

Become a member or give a gift membership. Join the thousands of others that care deeply about making Adirondack communities, water, and wildlife vibrant. With a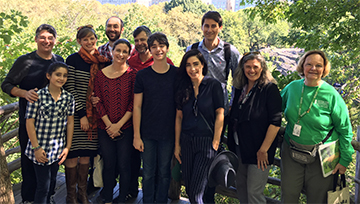 membership to the Adirondack Council, you will receive regular updates on our programs and action alerts to help write letters and sign petitions to protect the Park. In honor of Giving Tuesday, our membership rate will be discounted from $35 to $18 until Jan 1, 2017. With a membership, you will also receive your choice of a copy of the Adirondack Explorer outings guide or Adirondack landscape notecards and an Adirondack Council sticker.

Shop PureADK's online store Tuesday, November 29 - Tuesday, December 6, and they will donate 20 percent of proceeds to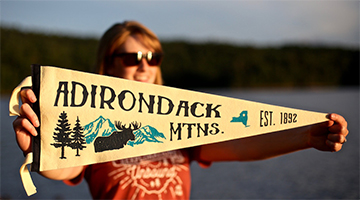 help fund Adirondack Park conservation. PureADK has generously dedicated this week of holiday shopping to support the Adirondack Council and our programs to protect the Park for generations to come.

Employer matching. Ask your company if they have a donation matching program. Many organizations will match gifts made by employees to charities up to a certain amount. Please include a note with your donation if you're employer will match it.

Purchase a carbon credit and support sustainable local farms. The government sells carbon "credits" that power plants must buy to emit carbon. By purchasing a carbon credit for $25, you keep one ton of pollution out of the air. Proceeds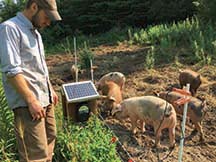 from this program directly benefit small local farmers looking to create green energy solutions for their farms. Learn more about our carbon certificates.

Put us at the top of your wish list. Encourage loved ones to make a donation to the Council in lieu of gifts this year. An eco-friendly option that ensures that your gift will help protect the Adirondacks for years to come. A donation in your name is truly the gift that keeps giving.

Be a digital advocate for the Council. Use your voice on social media, blog or local news to share information on critical issues impacting the Park. Share your experiences in and around the park on social media and tag us in photos and use the hashtag #WildAboutThePark for a chance to be featured on our Facebook, Twitter and Instagram!
For more information on how you can donate, volunteer or advocate for the Adirondacks, please see our page. Help keep the Adirondack Park forever wild!
Would you like to comment on what you've read or viewed? We'd love to hear from you. Please click to send us a message.
---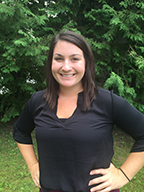 Mary joined the Council in August 2016. As the Marketing and Fund Development Assistant, Mary works with the team to coordinate marketing and fundraising efforts. She develops, manages and implements strategic social media and marketing campaigns to grow the visibility of the Council's efforts. She also works with the Fund Development team in production of materials, mailings and reports to help expand our support to preserve the Park for future generations.
Mary grew up in Harford, NY and is a graduate of SUNY Oswego and earned a Bachelor's of Arts degree in Public Relations in May of 2014. Previously, she has worked in digital marketing, search engine optimization (SEO) and social media management. Outside of work, she enjoys cooking, blogging, yoga, and enjoying all that the Adirondack Park has to offer.