Early Season Enjoyment | How to Enjoy Spring in the Adirondacks
By: Justin Levine – Adirondack Council Communications and Outreach Assistant
Friday, May 14, 2021
Spring in the Adirondacks is a very fluid time of year. It can snow and be warm on the same day, parking lots can be full or empty, and one may be sucked dry of all blood or merely spotted with hundreds of bites from black flies.
Each year, the state Department of Environmental Conservation (DEC) asks hikers to stay on trails and mountains below 2,500 feet in elevation. This is done for a number of reasons, including the protection of rare alpine plants, to prevent erosion on thin mountain soils, and because trails in higher elevations may have ice and snow far longer than lower elevation lands.
But even with variable weather and hiking conditions - and an ask by the state to stay below 2,500 feet in elevation - there are still some great ways to enjoy the Adirondacks in spring.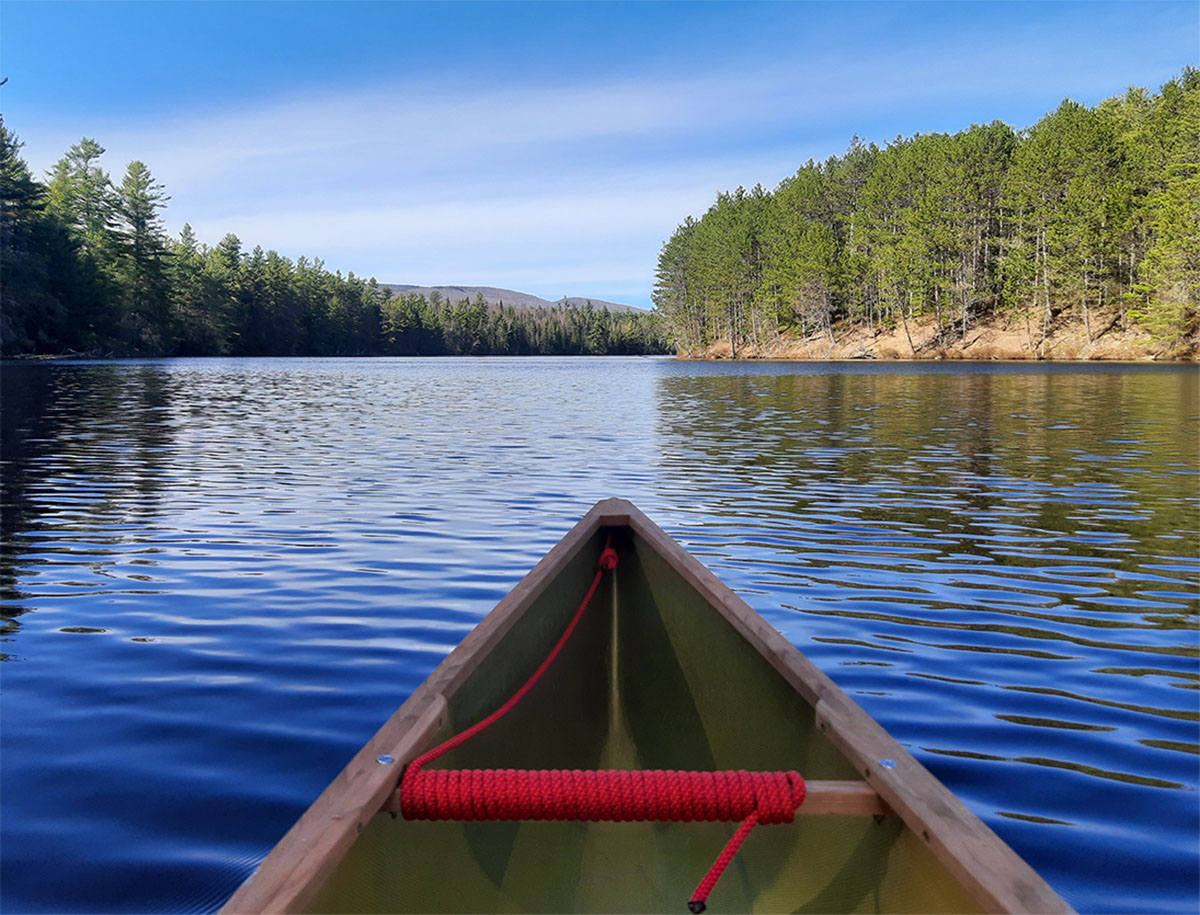 Lake Kushaqua
Paddle
One doesn't really need to be worried about trail conditions when the trail is a lake or pond. Paddling in the spring is great because of its low impact, and breezes should help keep the bugs down - while out on the water, anyway.
There is paddling for every type of person in the Adirondacks. From whitewater rafting and kayaking to meandering rivers and loon-dotted ponds and lakes. Flatwater abounds, and there are all kinds of lakes.
Paddle through history as historic Great Camps loom along the shoreline on Upper Saranac Lake or venture into the wild at a place like Lake Lila. Scope out campsites for future outings or spend the day trying to reel in an Adirondack brook trout. However it's spent, time on the water is time well spent.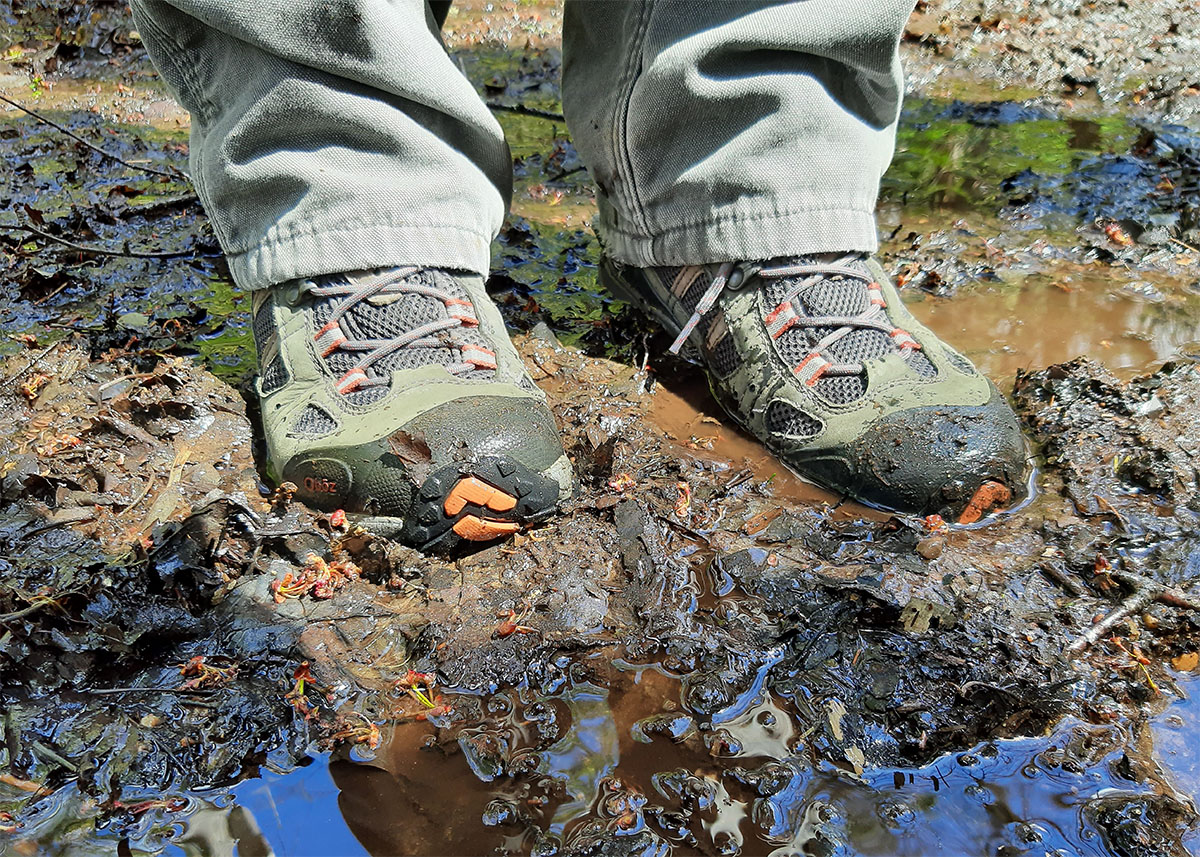 Hike Low
Just because hiking the High Peaks and some of the fire tower mountains is out at this time of year doesn't mean there's no hiking to be had.
Out of the thousands of hikes around the Adirondacks, many stay below 2,500 feet in elevation but still lead to unforgettable vistas. While tackling the High Peaks or the fire tower mountains is tempting and a great goal to have, sometimes the big mountains have to wait.
The DEC has a great list of family-friendly hikes around the Adirondacks. Though these hikes are lower in elevation, because of the magic of the Adirondack Forest Preserve, hikers can still find peace and quiet, and a wilderness experience.
For a more cultivated experience, especially for families or folks with mobility problems, check out either the Paul Smith's College Visitor Interpretive Center near Saranac Lake or the Adirondack Interpretive Center near Newcomb. Each place is a wonderful attraction on its own, with interpretive nature signs, reliable and well-maintained trails, and plenty of birds and wildlife to be seen. Also, disabled individuals can visit John Dillon Park near Tupper Lake, a fully accessible ADA compliant wilderness campground and day-use facility. Folks can explore 3.5 miles of fully accessible trails, and there is an attentive staff to accommodate people of all ages and abilities. The park will be opening Memorial Day weekend.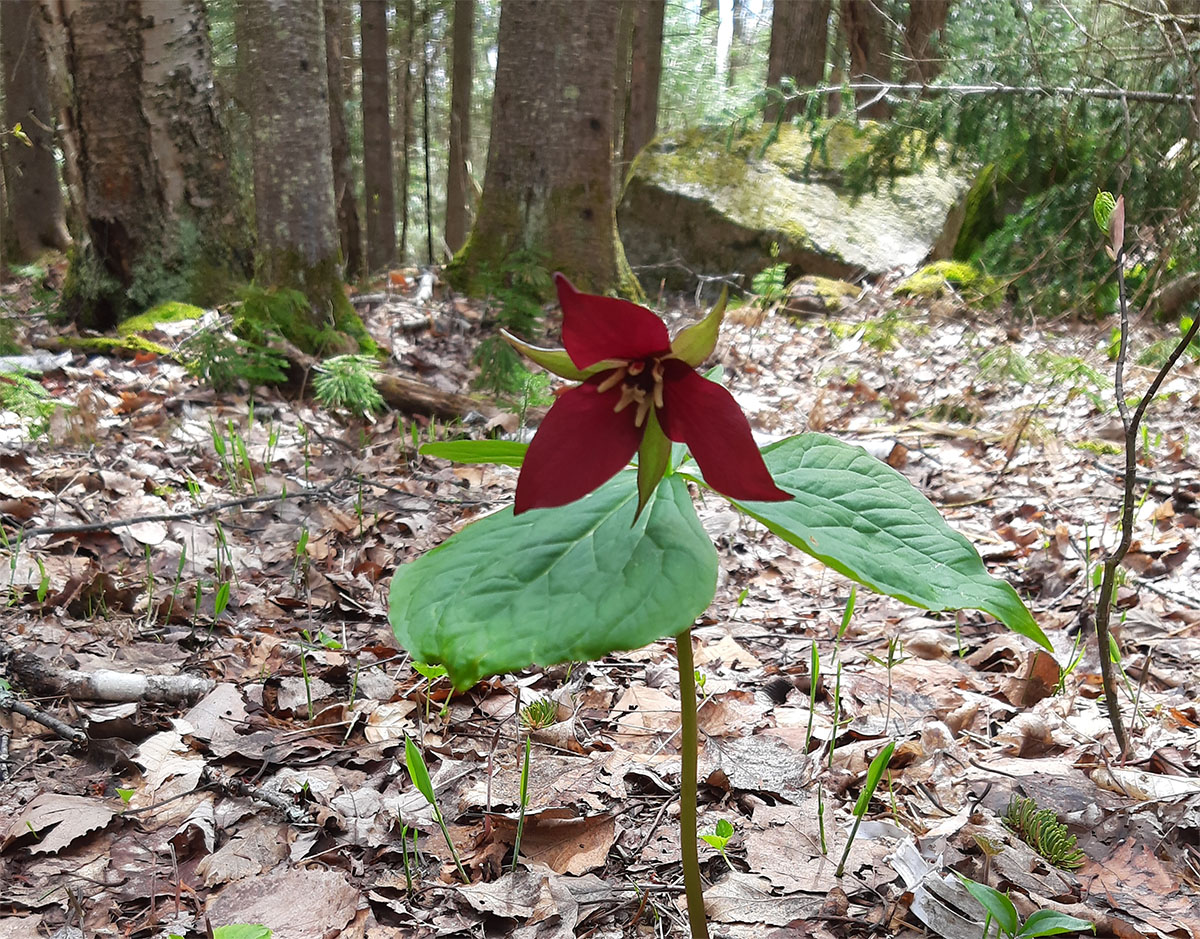 Red Trillium - Moose Pond Trail
Look for Wildflowers
It seems like at this time of year, flowers are lurking in every direction. For plants, of course, spring is the season of love, and they certainly put on a show in the Adirondacks.
Most places around the Adirondacks will have wildflowers in bloom in the spring, and while it's fun to search for and find rarer plants like Jack-In-The-Pulpit or the various colors of trillium, the more common flowers can also be beautiful.
So take the time to stop and smell the, well, not the roses, but the witch hobble, bloodroot, and columbine flowers that bring a little extra brightness to the Adirondack forests.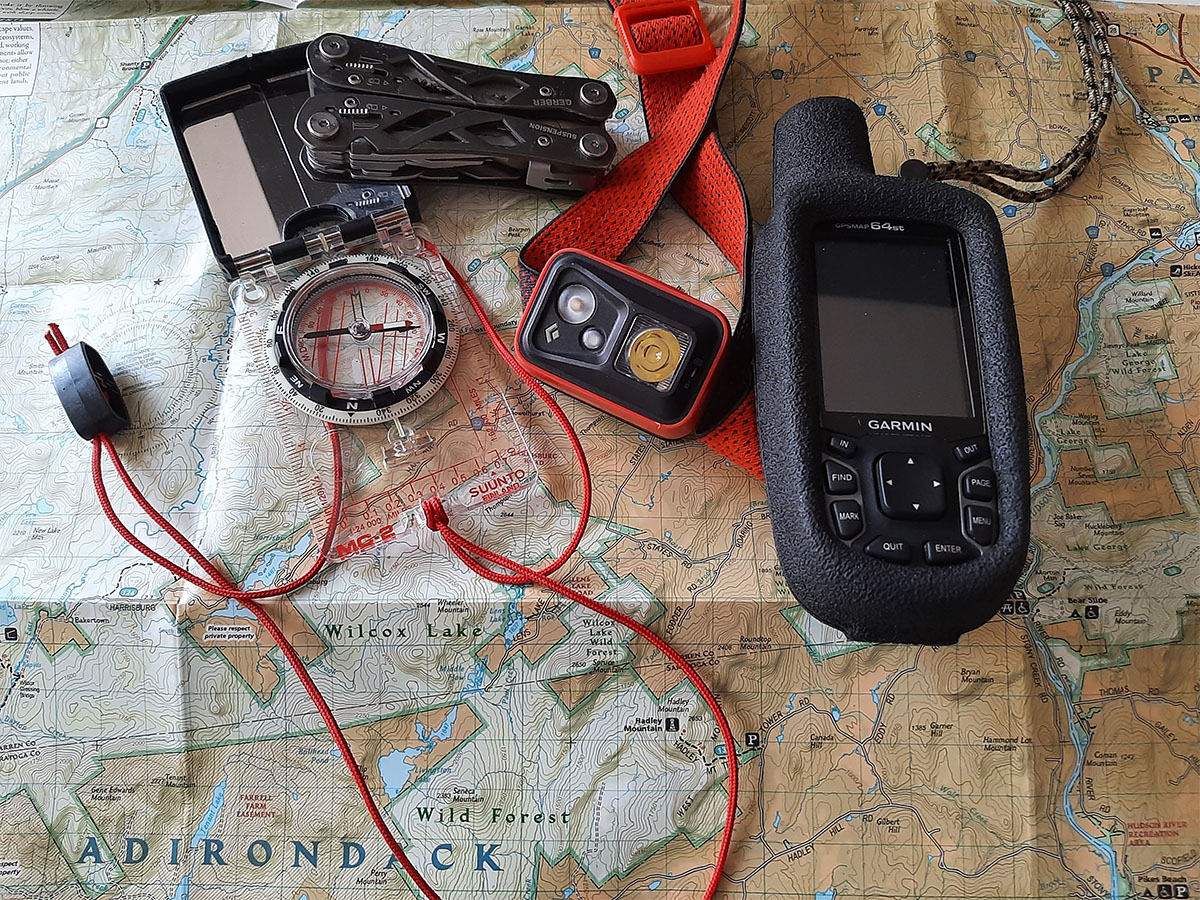 Plan and Prepare
Since the weather is so unpredictable this time of year, here are a few options on how to enjoy the Adirondacks while remaining inside, and whether you're here full time or as a guest.
With increasing numbers of people choosing to hike in the Adirondacks each year, one of the problems is that parking areas frequently get filled to capacity. For this reason alone, it's good to have a Plan B hike that can be taken in the event that Plan A doesn't pan out.
This is also a good time of year to review the contents of your pack and make sure that batteries are still good. Regardless of the type of adventure being planned, be sure to pack the Ten Essentials for every trip.
The Adirondack Council is a proud Community Partner of the Leave No Trace Center for Outdoor Ethics. Please recreate responsibly, and help us protect the Adirondack Park for future generations.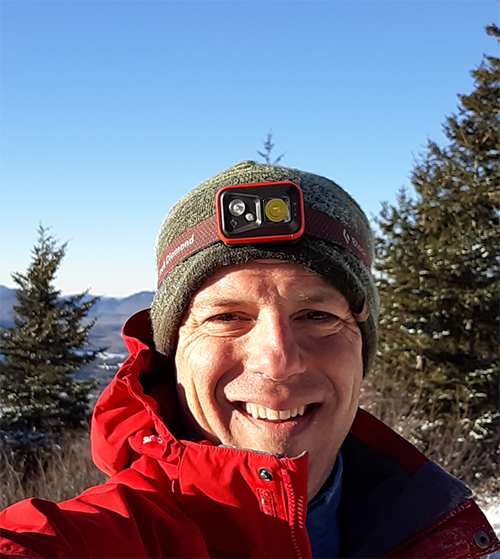 Justin joined the Council staff in 2021 as the Communications and Outreach Assistant. He previously worked as a regional marketing manager for the Regional Office of Sustainable Tourism and was an award-winning journalist and photographer for the Adirondack Daily Enterprise and Lake Placid News. Since graduating from Paul Smith's College in 2004, Justin has worked in the environmental field in various roles in both the Adirondacks and Florida. When not working, Justin loves spending time with his family and volunteers as the president of Search and Rescue of the Northern Adirondacks.