Conservationist of the Year 2018 | Celebrating Science and Conservation
Wednesday, June 6, 2018
By: Debbie Pastore - Adirondack Council Fund Development Director
This July 14, 2018, we will host our annual "Forever Wild Day" members' meeting and awards luncheon in Old Forge, NY. We are proud to honor Dan Josephson as the Conservationist of the Year for his and his team's work studying acid rain and Adirondack brook trout, and also recognize Gary Lee for the work he has done with common loons. Without scientific research and fieldwork conducted by individuals in the Adirondacks like Dan and Gary, our advocacy work would not be possible.
About Dan Josephson, Conservationist of the Year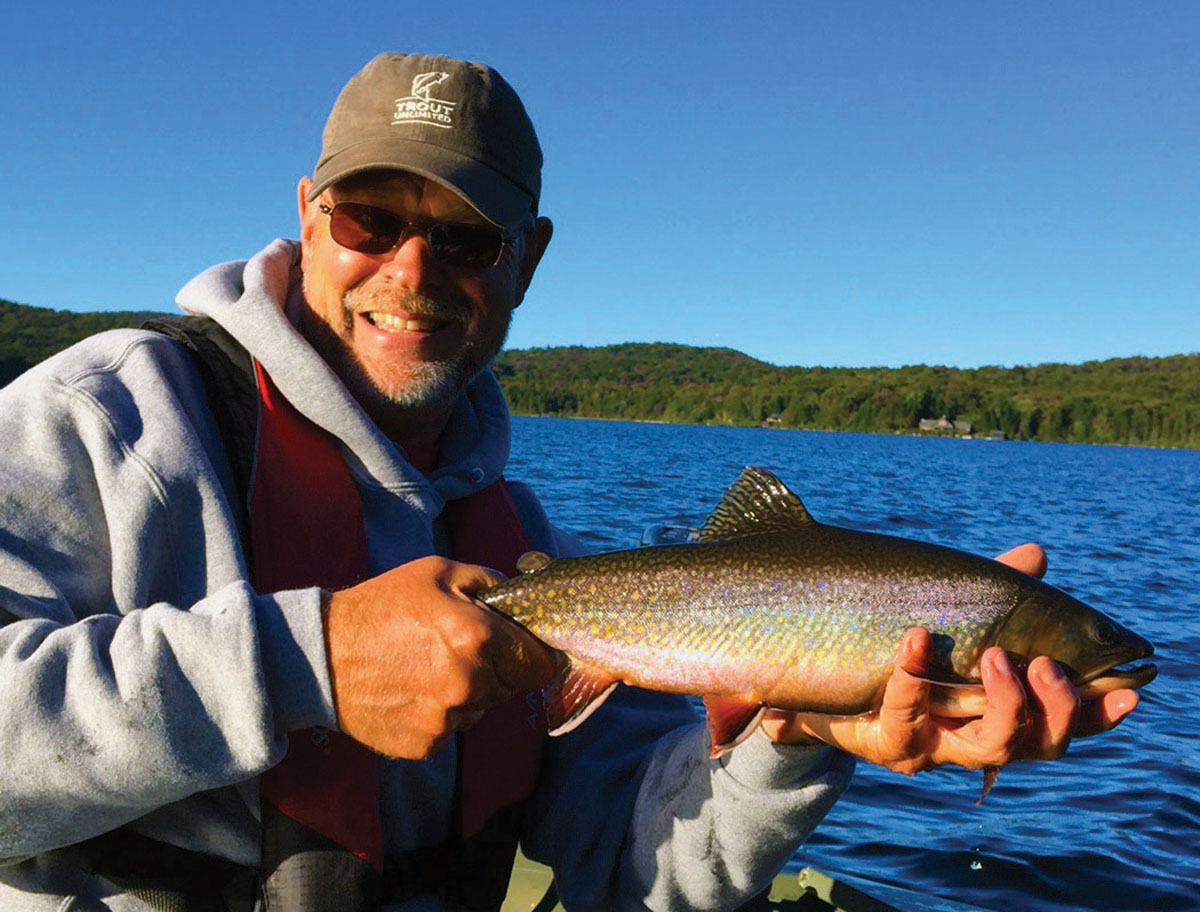 Dan Josephson lives in Old Forge, NY and has worked with Cornell University's Adirondack Fishery Research Program for nearly four decades. After earning his B.S. in Natural Resources from Cornell and his M.S. in Fisheries Science from Virginia Tech, Dan had his first taste of the Adirondacks at the Little Moose Field Station. There he fell in love with the mountains and environment and has been the Little Moose Field Station manager since 1987.
As a research biologist, Dan has gathered critical research required to inform best management practices and policies that benefit native Adirondack fish and their habitats. Since the 1980's, he has been collecting data on acid rain effects in the Old Forge area, the worst hit area in the nation. His research showed native fish populations disappearing from Adirondack lakes and ponds, including the heritage strain Honnedaga Lake brook trout.
Dan's research with Cornell Fisheries gave conservation advocates a case to push for rules for power plants, resulting in the Clean Air Act Amendments of 1990 which created the national Acid Rain Program and brought deep cuts in air pollution. Dan and his colleagues at the Little Moose Station documented how the cuts in pollution positively impacted Adirondack waters. This showed policymakers they were on the right track and influenced the creation of more regulations to cut air pollution including the Cross-State Air Pollution Rule ordered by the Environmental Protection Agency (EPA). Now, Dan's research team monitors and manages the comeback of native aquatic species in Adirondack waters such as the health of Honnedaga Lake's brook trout population that was brought back from the brink of extinction.
Without research from scientists like Dan, there would be no scientific evidence of a problem, no proposed solution to the problem, and no policy to eliminate the problem. Every body of water in the Adirondacks has Dan and the Cornell Fisheries team to thank for their extensive research for the past several decades.
You can read more about Dan and the Cornell Adirondack Fishery Research Program's work in the NCPR "North Country at Work" story here.
About Gary Lee, Special Recognition Award

Gary Lee lives in Inlet, NY with his wife in their home "Eight Acre Wood." He graduated from Wanakena Ranger School in 1963 and started his career with the State Conservation Department in what is now the West Canada Lakes Wilderness. He was the last forest ranger to man the interior ranger headquarters there and then moved on to manage the east end of what is now the Moose River Plains Wild Forest. He helped build and maintain trails and participated in search and rescue operations across the Adirondack Park.
Gary assisted in the production, and the 2005 update, of the New York State Breeding Bird Atlas from 1980 to 1985. He has banded birds on Four Brothers Island in Lake Champlain and has spent two weeks banding birds at the Crown Point Bird Banding Station during spring migration for almost 40 years. Gary works with the Adirondack Loon Conservation Program where he monitors banded loons, collects data, rescues loons stranded on ice, and provides platforms to attract new breeding pairs to waterbodies in the Adirondacks.
Gary's time studying the flora and fauna has led him to be an ambassador of the Adirondack Park's wilderness. He's cataloged the various plant and animal species that live in the Adirondacks, and gives lectures around the North Country on the many species he's photographed. He's helped showcase exactly what lives in the Adirondacks, and how everyone can explore and enjoy the area.
Gary has served the Adirondack human and bird populations as a forest ranger and steward for our natural places and natural species. We are honored to recognize him and his work at our Forever Wild Day event in July.
Read about Gary's recent loon rescue here.
Please join us on Forever Wild Day to celebrate science and conservation in the Adirondacks. Click here for more information and registration details.
---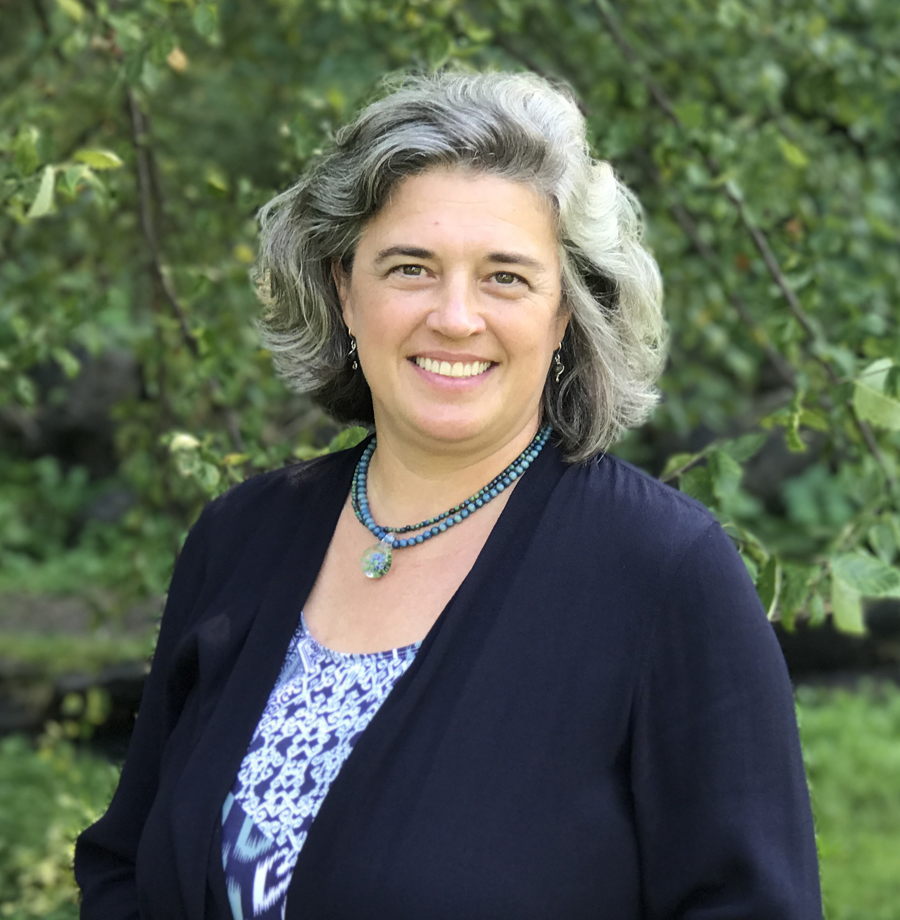 Debbie Pastore joined the Adirondack Council in July 2015 and brings over two decades of development experience to the Council having worked in both educational and cultural institutions. She also brings her life-long passion for the Adirondacks to her work with the Council. Debbie moved to Park full time and found her "perfect fit" when she joined the Council staff to help fulfill the Council's mission and vision and work with supporters of the Park. When Debbie is not working, she can be found in the Adirondacks hiking, kayaking or perpetually trying to "green up" her black thumb in the garden!