Celebrating the Work of Photographer Carl Heilman II
Thursday, July 6, 2017
By: Lisa M. Genier - Program Analyst - The Adirondack Council
On Saturday, July 8 in Newcomb, we will recognize the extraordinary work by photographer Carl Heilman II as we present him with our Park Communicator award.

Carl is an internationally published photographer and author. He started climbing the High Peaks on a pair of handcrafted snowshoes in the 1970's and continues to explore and photograph the mountains and lakes, while pursuing his passion for portraying the unique beauty of the Adirondack Park.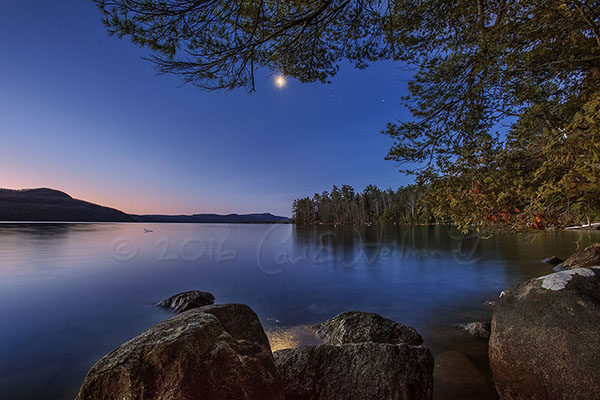 In each of his photographs, Carl works to capture the grandeur and his emotional and spiritual connection to these special locations. Carl writes in his artist statement, "My goal has always been to recreate the feelings of place... to portray how special and unique a place is, and to evoke the sensations of being there at the time the photograph was created. I am inspired by the grandeur of the natural world, and seek out spiritual times in the wilderness when light becomes magical, and we are transformed by the simple power of beauty."
In a past interview, Carl explained how he came to be a photographer and his love of the Adirondacks.

What inspired you to work in photography?
My parents introduced me to nature as I was growing up, and instilled an appreciation of the natural world. We would travel somewhere in the eastern US each year – and also visited the Adirondacks each summer. I remember them pointing out different features wherever we were travelling and remarking how beautiful a scene was.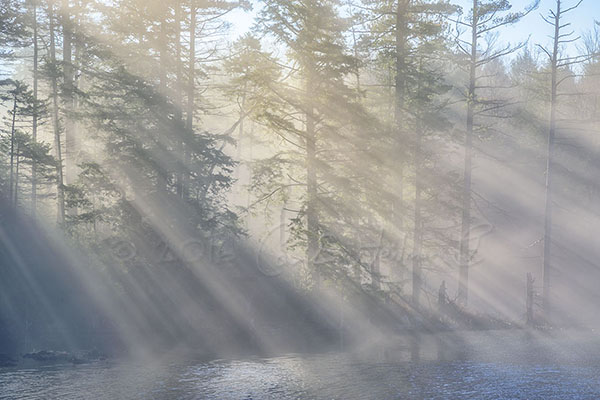 I fell in love with nature and wilderness in the mid 1970's when I first started climbing the Adirondack High Peaks. After my first climb up Algonquin, Boundary, and Iroquois on a windy January day, wearing a pair of home-made snowshoes, I felt I became of part of the primeval wilderness I experienced and felt compelled to pick up a good camera to attempt to record and communicate the emotional impact of being there in addition to the details I was seeing and experiencing.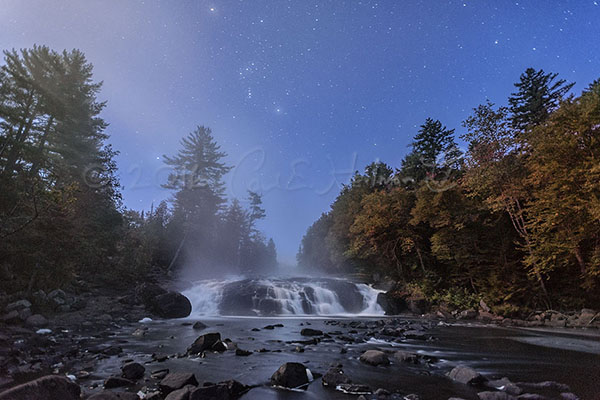 In the more than 40 years I've been working with a camera, I've found that working with a camera in nature has helped me see so much more of what there is in the natural world and has helped me understand how intertwined and dependent we all are on this delicate balance of life for our sustenance.
I love to find time to enjoy the great outdoors and travel with my wife, Meg - and my children and grandchildren when we have the chance. I enjoy most any outdoor activity including snowshoeing, backcountry skiing, hiking, bicycling, bushwhacking, and canoeing, especially when using a lightweight Hornbeck canoe. And I especially enjoy these activities when I have a camera along. Photography is not only a passion, it is a way of life for me - and I'm always photographing 'in thought' whenever I see something special - even if I don't happen to have a camera in my hand.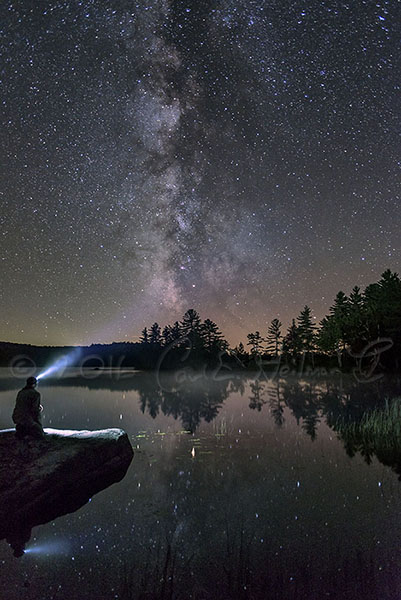 What makes the Adirondacks unique and interesting to you?
The Adirondacks are so vast and there are so many ways to interpret the landscape, so I feel there will always be room for new books and photographs on the Adirondacks. Each photographer 'sees' the region in their own special way. There are so many subtleties in detail and light that every photograph taken has its own unique qualities. Photographers can work with specific details, or attempt to capture a sense of the vastness, wildness, and grand scale of the Adirondack landscape. In addition each geographic region in the Adirondacks has its own specific qualities with its own identities. Within each region are unique ecosystems that again have their own special features. As I've worked over the years to capture a full 'sense' of the Adirondacks, the more I've come to realize how much more there is to photograph in the region - and how difficult it is for any one book or person to be able to convey the full meaning of 'The Adirondacks'. Personally, I'm partial to the High Peaks and being near or above timberline, but I've found so many other really special places throughout the rest of the Adirondacks as well.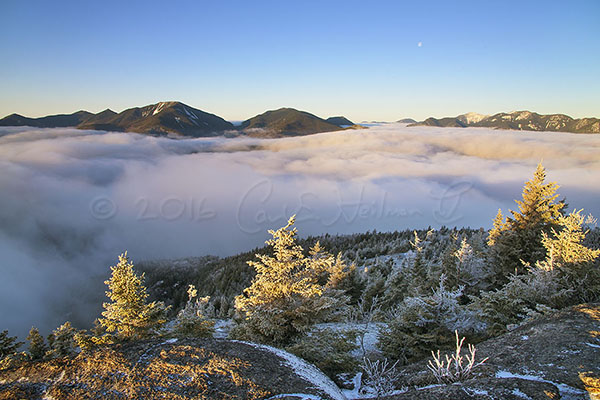 In 2015, I photographed a wide variety of conditions from the same location at a spot along a mountain trail in the High Peaks. What began as a once a month photo project for Adirondack Life, turned into a major shoot where I captured stills, video, and time lapse in all kinds of weather conditions throughout the year. I went to the location 34 times over the 12 months to capture different conditions from the same exact location. Stills from this shoot will be used as the recurring theme throughout my new 'seasons' book, and I am also looking at ways to use this material for a video production tba. I really enjoyed this project and at the end was in awe of jst how much can be seen and experienced from just a single location in the park over a year – or sometimes over the space of hours or even minutes.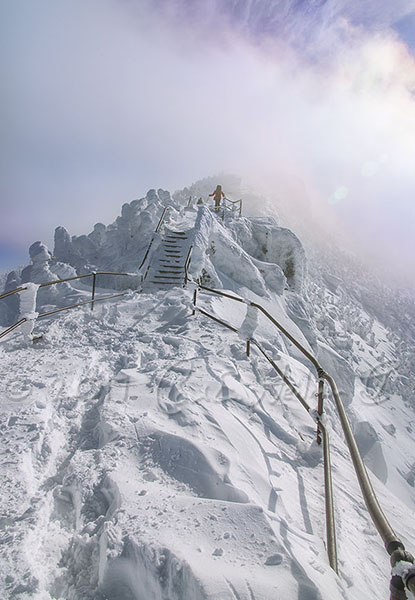 What is it that you hope you can share with the world?
I work to portray what is special about each situation and location in each photograph I shoot. This goes beyond simply trying to make a pretty picture - it is working with light, composition, mood, details, and props to help evoke the feeling of each location I photograph.
I want to help people understand how special and unique the Adirondacks and other wild areas are. I believe that no matter how much we wall ourselves off with buildings, electronics, and synthesized activities; there is still a deep, primeval need to experience untamed nature. Nature has the power to heal both physically and spiritually. The more that people connect with nature, the better they realize how delicate this natural balance of life on the planet is.
I also want to convey the sense that there is beauty all around us wherever we are. This beauty may be on a grand scale, or in the more subtle details. When we are more fully aware of the beauty around us, it is easier to find peace within ourselves and be at peace with the world. You can give people tons of facts, but when you reach their heart they are more likely to respond. My primary goal for my photography is to help more people become aware of the need to protect remaining tracts of wild lands for the health and well-being of future generations of people and wildlife on this planet.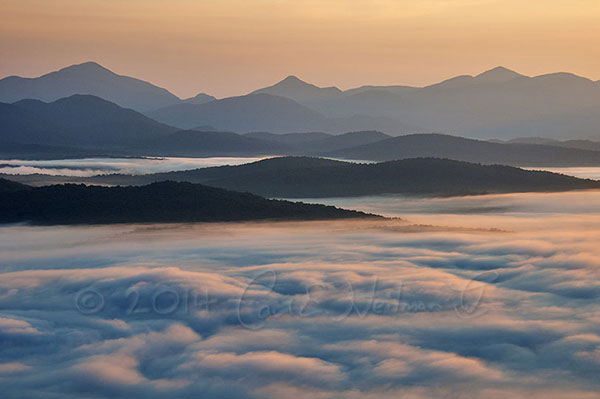 More About Carl
Carl leads a variety of one day and multi-day photography and Photoshop workshops and tours each year in the Adirondack Park, Acadia National Park and other unique landscapes around the country. His AV programs have aired on regional PBS stations, and are shown regularly in regional nature centers. He was the featured photographer in the May 2008 national PBS special, 'The Adirondacks'.
Carl also shares his decades of photography experience with others in his photography workshops and tours, coffee table books and how-to photography books. His work has been published in numerous regional and international publications including National Geographic Explorer, Outdoor Photographer, Shutterbug, the New York Times, Nature Conservancy publications, Adirondack Life, the Adirondack Explorer, and the Conservationist.
His most recent books are, '101 Top Tips for Digital Landscape Photography' (Ilex Press, May 2014), 'Photographing the Adirondacks' (Countryman Press, June 2013), 'The Landscape Photography Field Guide' (Focal Press / Ilex Press, fall 2011), and 'Advanced Digital Landscape Photography' (Ilex Press 2010). The field guide is available for Kindle, or as a 4" x 6" handbook that easily fits in a camera pack. While the Adirondacks book is more specific to this region, all the books offer creative photo tips and techniques from Carl's more than 4 decades of experience with a camera. His coffee table books include, 'The Adirondacks: Season by Season', 'The Maine Coast', 'The Adirondacks', and 'Adirondacks: Views of An American Wilderness' by Rizzoli; 'Lake George' by North Country Books; and 3 NY State books by Voyageur Press. He is currently working on a coffee table book for Rizzoli on the Blue Ridge Mountains from Shenandoah NP to the Smokies, to be published in spring 2018.
Visit Carl's website for information on his photography workshops, fine art prints, calendars, books, and puzzles.
Like Carl on Facebook.
Carl has also written articles as one of the photo 'experts' at the Adorama Learning Center
Current Photographer - Interview with Carl Heilman II
PBS – "The Adirondacks"
Would you like to comment on what you've read or viewed? We'd love to hear from you. Please click to send us a message.
---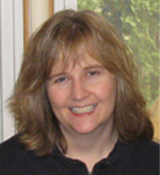 Lisa M. Genier joined the Council in 1992 working as its Legislative Associate in the Albany office. During her tenure, she played a role in the creation of the Environmental Protection Fund, which has been used to fund land purchases and environmental programs in the Adirondack Park and around the state. She was also a member of the negotiating teams that worked on re-licensing agreements for several hydroelectric facilities in the Park, which preserved thousands of acres of land, expanded recreational opportunities, and protected other natural resources. Lisa now works part-time as Program Analyst writing action alerts, interacting with members, managing the Council's website, and serving in a consultative role on legislative and other issues.