Caterpillars and the Butterflies or Moths They Become
By: Justin Levine - Adirondack Council Communications and Outreach Assistant
Friday, August 13, 2021
When we think of wildlife, it's often in the form of bears, moose, deer, and fish. And smaller wildlife abounds in the Adirondacks, from mice and fisher to eagles and turkeys. So most people may not think of insects as wildlife, but the bugs, caterpillars, bees, and yes, even black flies, play an integral role in Adirondack ecosystems.
As summer marches toward fall and the biting insects have begun to subside, caterpillars of all shapes and sizes can be found. Here are descriptions of three caterpillars that you can find around the Adirondacks and what sort of flying insects they turn into.
Promethea Moth
The caterpillar of the Promethea Moth or silkmoth (Callosamia promethea) is one of the funkier ones found inside the Adirondack Park. Growing to about an inch in size, this caterpillar goes through numerous stages and colorations on its way to making a chrysalis to overwinter in. This particular stage in the photo is just before its final incarnation when the yellow horns on its head turn red.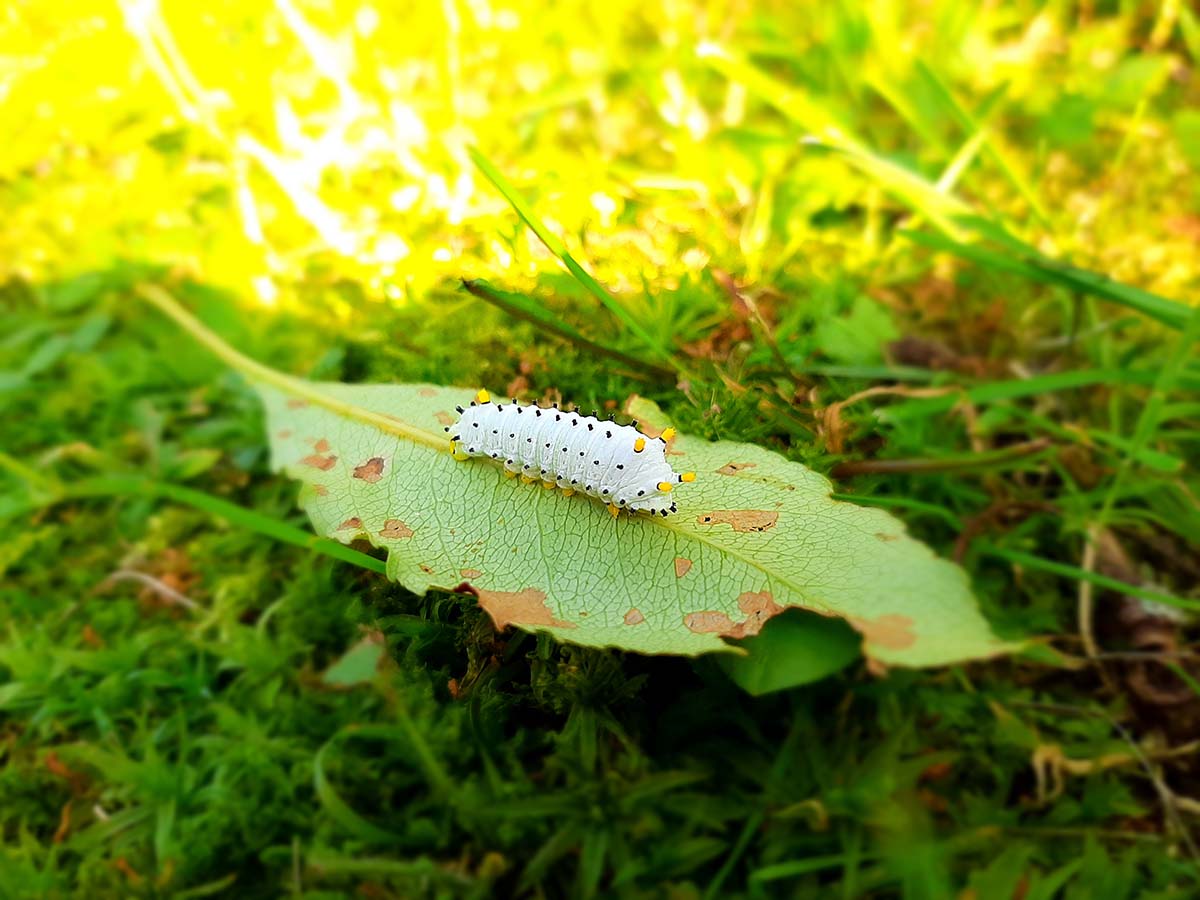 The Promethea moth can be found from the eastern United States up into Canada and west to the Great Plains. It is a large, dark brown moth that has distinctive eyespots on its wings. While the caterpillars feed on numerous species of Adirondack trees, no known harm comes to the tree from this native species.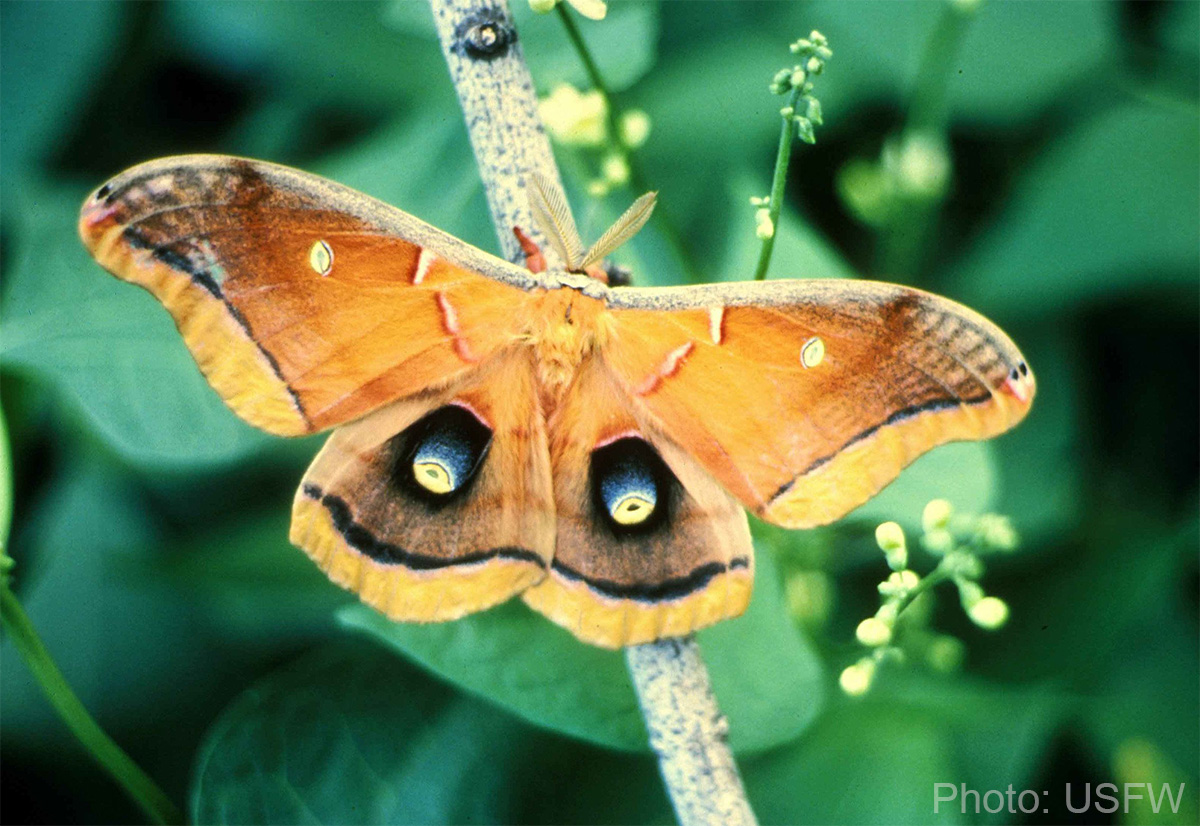 Tiger Swallowtail
One of the more unique caterpillars to be found is that of the more common butterflies, the Eastern Tiger Swallowtail (Papilio glaucus). This caterpillar looks like a green thumb that is roughly shaped like a slug, with two large "eyes." However, the eyes are just coloration, but their large size helps convince predators that the caterpillar is a much larger animal than it is.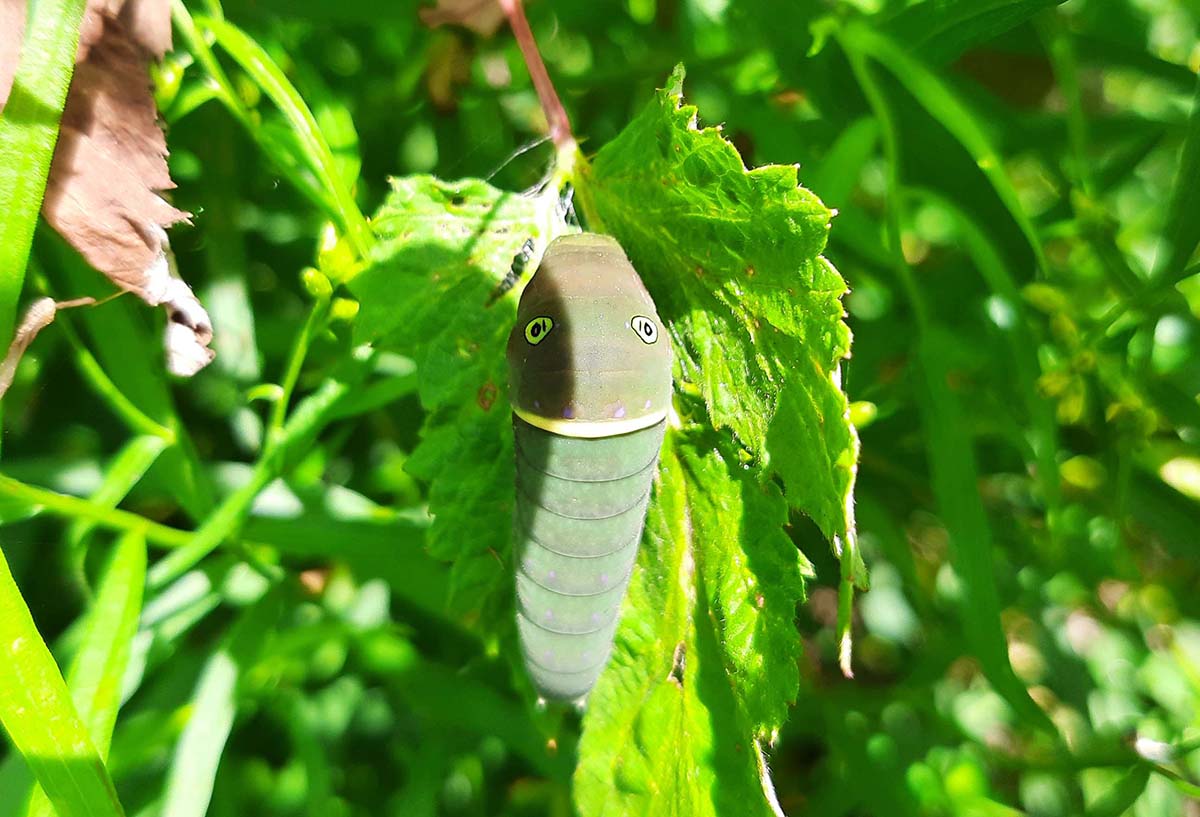 The Tiger Swallowtail butterfly is easily identifiable by its yellow and black coloration, though upon closer inspection, colors near the ends of the wings can include purple, blue, and orange. While typically a solitary insect, tiger swallowtails can be seen semi-frequently in groups in damp areas, including muddy areas near boat launches.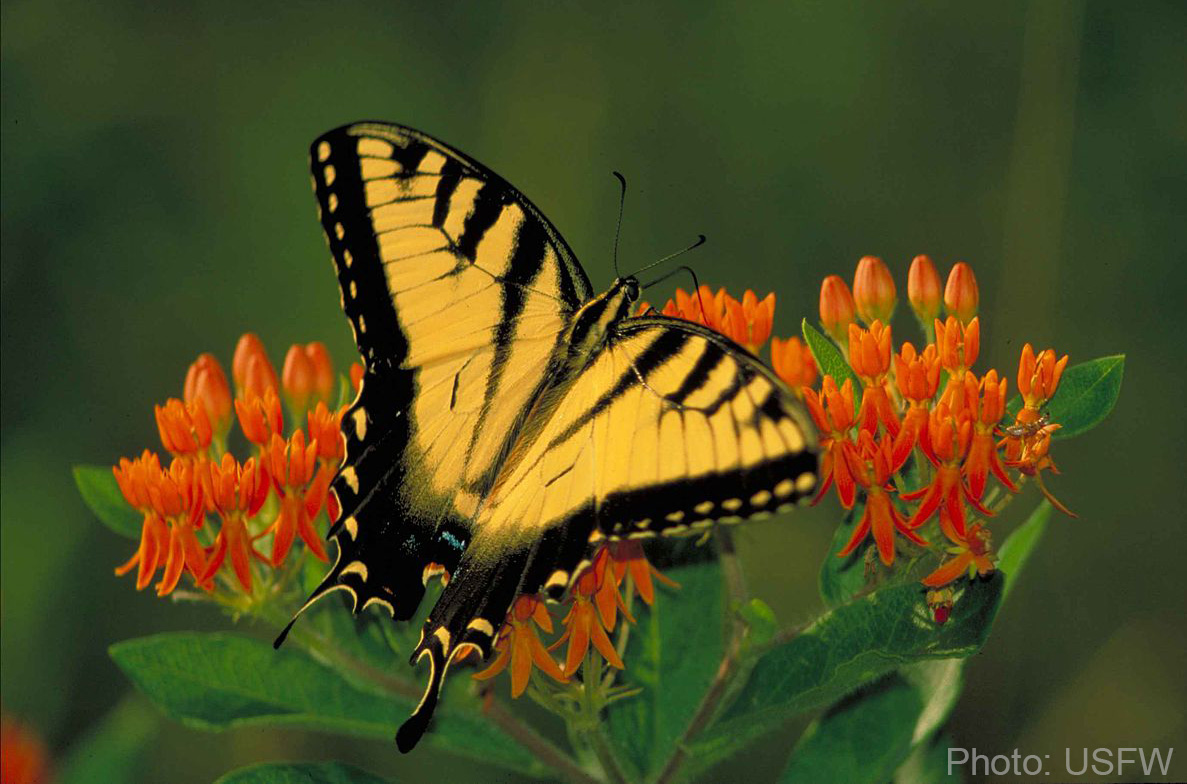 Spiny Elm Caterpillar
The Spiny Elm Caterpillar (Nymphalis antiopa) is a formidable-looking insect, with black spines covering its body and a series of deep orange to red spots along its back. However, this caterpillar - which turns into the Mourning Cloak butterfly - is not poisonous or venomous, but it sure looks like it is.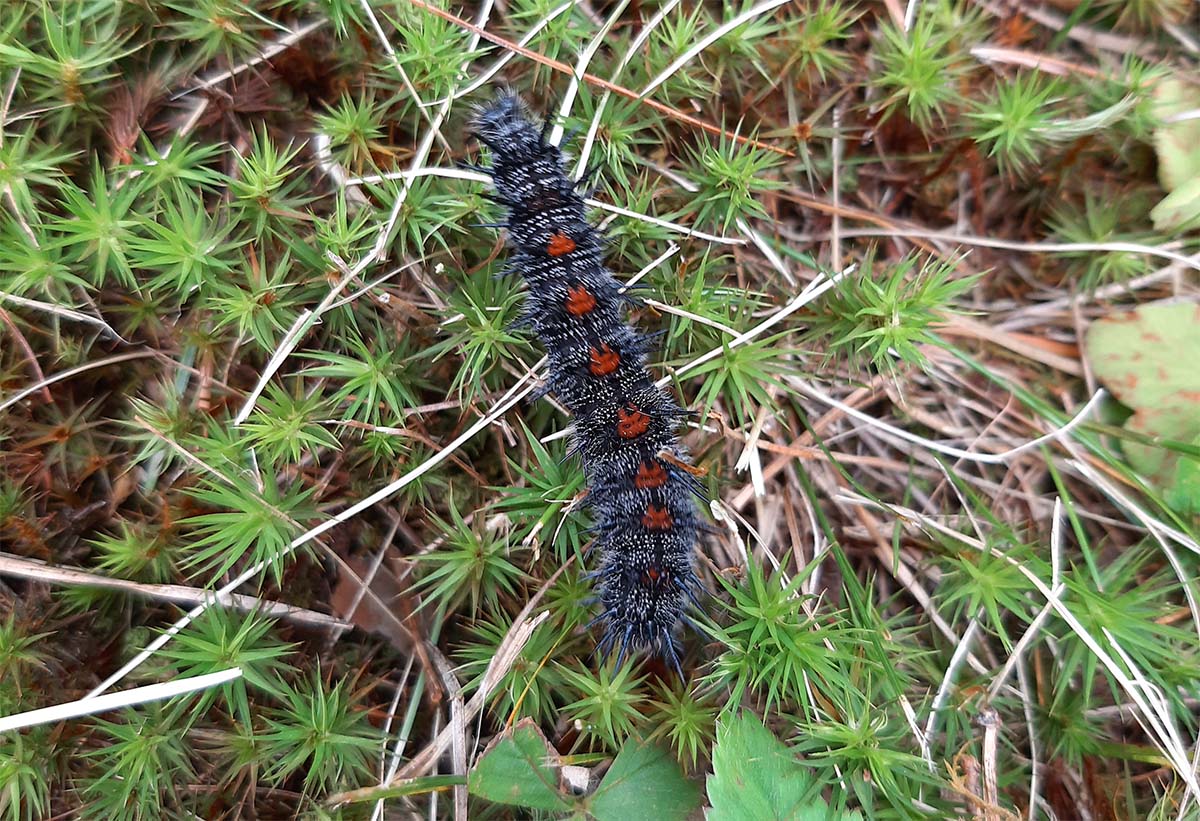 The Mourning Cloak butterfly is mostly black, with a white to yellow border along the ends of the wings. It was named for the cloaks that were worn during mourning in medieval Germany and Scandinavia. This butterfly can be found all over North America and into Eurasia.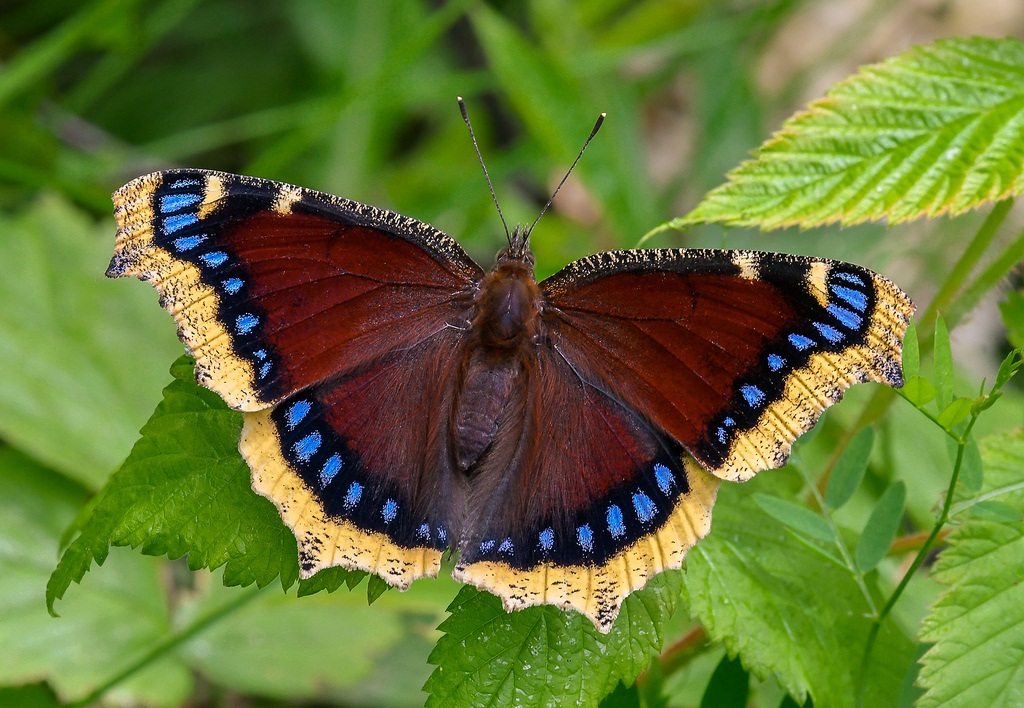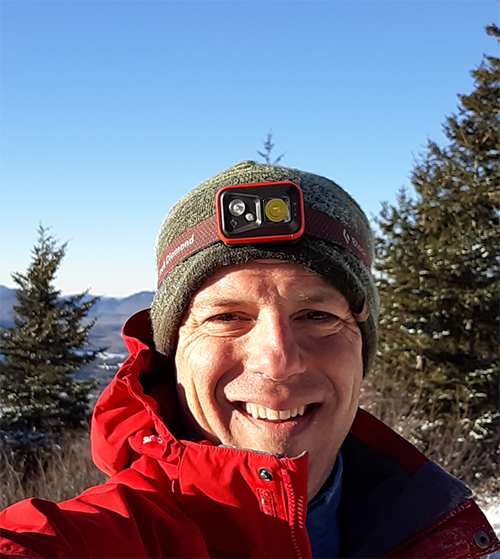 Justin Levine joined the Council staff in 2021 as the Communications and Outreach Assistant. He previously worked as a regional marketing manager for the Regional Office of Sustainable Tourism and was an award-winning journalist and photographer for the Adirondack Daily Enterprise and Lake Placid News. Since graduating from Paul Smith's College in 2004, Justin has worked in the environmental field in various roles in both the Adirondacks and Florida. When not working, Justin loves spending time with his family, running, and doing all the outdoor things the Park has to offer.