Campfire Safety Tips for Summer Vacations
By: Emily Liebelt - Adirondack Council Clarence Petty Intern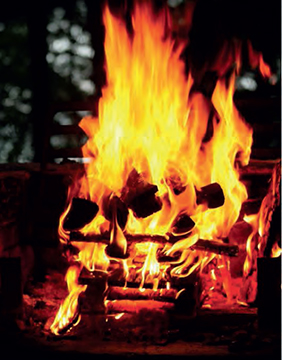 Photo from NYSDEC Camping Guide 2014
Sitting around a campfire is one of the great, simple pleasures of enjoying a visit to the Adirondack Park. The pop and crackle, the warm glow and soft light seem to make the perfect centerpiece for gatherings of friends and family.
July and August are the busiest times for vacations, camping and celebrations in the Adirondacks. Most everyone will want to sit around a campfire during their stay. Here are some environmental and personal safety tips to make sure your fun in the woods isn't interrupted:
First, make sure open fires are permitted. A few locations on the Forest Preserve, including the eastern half of the High Peaks Wilderness, are off-limits to open fires due to intensive use of the campsites and concerns over ecological damage by too much scavenging for firewood.
Second, check the state's Fire Danger Risk Map to be sure it's safe to start a fire in that part of the Park. Click HERE to view Map.
Third, follow these excellent tips from the NYS Dept. of Environmental Conservation:
Fourth, enjoy your vacation!
Would you like to comment on what you've read or viewed? We'd love to hear from you. Please click to send us a message.
---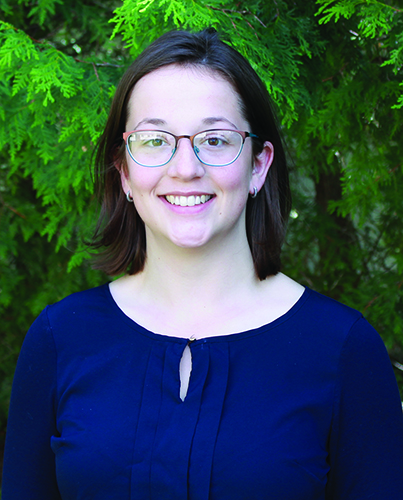 Emily Liebelt is the current Clarence Petty Intern working in the Council's Elizabethtown office with a special focus on climate change communications. Emily is a recent graduate of St. Lawrence University, where she received a BA in Anthropology with a minor in English. This summer, Emily will examine public attitudes toward climate change, understand the impacts on local communities and help communicate climate policy, actions and programs. As someone who grew up in the park, Emily has an enthusiasm for the outdoors and an appreciation for local culture. During her spare time Emily enjoys playing the bassoon, camping, skiing, and gardening.
The Council's internship program seeks to carry on the legacy of beloved Adirondack conservation activist Clarence Petty (1904-2009) by training and inspiring the next generation of conservation leaders