Camp Fowler Lights Way to Brighter Future in Speculator
By; John F. Sheehan - Adirondack Council Director of Communications
November 8, 2016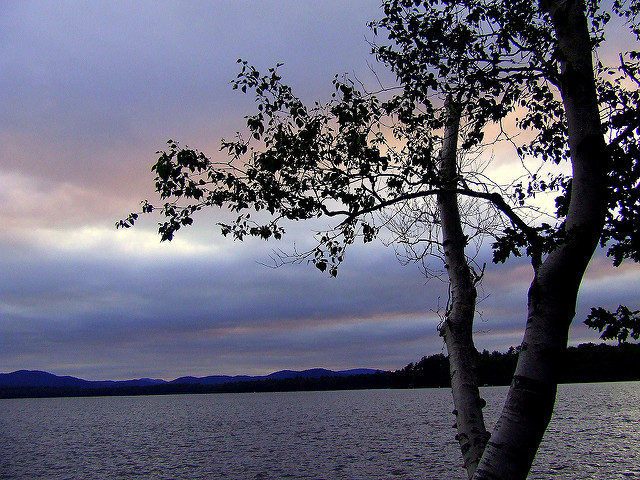 Photo Courtesy of Camp FowlerOn the shore above Sacandaga Lake (the littler one, near Speculator) summer campers learn about much more than just s'mores and sing-alongs these days. Camp Director Kent Busman and his staff are completing an environmental transformation that will teach the campers about living sustainably, conserving energy and saving money.
Ducking into the arts & nature center building that once served as the dining hall, Kent looks at the meters on the newly installed rooftop solar panels and beams with pride: "That's 46,000 pounds of CO2 saved this cycle. Not Bad!" Solar power is now producing about half of the camp's electric energy. They also have eight solar water heaters and radiant floor heating in another building.
"All this is allowing us to open a month earlier each season and get off of oil to heat our hot water," said Busman, who has been director for 29 years said. "There is another panel just like this one in the playing field next to the gardens and composting center," which sit side-by-side next to the chicken coop. The chickens provide both eggs for the kitchen and fertilizer for the garden. The composting bins are made of wood and secured by a long metal pipe to discourage bears from snacking on their contents.
Back at the new dining hall, staff works with students and kitchen staff to limit food wastes by getting kids into the habit of taking only what they know they will finish. Campers and staff will bake and consume more than 100 loaves of bread each week in a building powered by the sun.Across the campus from the summer camp is a Retreat Center accessible to persons with disabilities and nearby is a lean-to outpost where first-time campers spend a night to get accustomed to idea before hiking into the Jessup River Wild Forest or one of the three Wilderness areas that surround Speculator.
In the basement of the retreat center, Camp Fowler board member and volunteer Mark Watson is insulating and sealing a crawl-space under one of the guest rooms. Watson is well known to New York conservationists as director of the environmental research for the NYS Energy Research and Development Authority. Mark is clearly using expertise from his day job to make things more comfortable and affordable for campers at Fowler.
"Large, older buildings frequently waste energy on a grand scale," he said. "Little by little, we are making changes here that will save lots of energy, prevent pollution and make the camp more sustainable."
Camp Fowler has an affiliation with Hope College in Holland, Mich., but campers come from all over the Northeast and Midwest. They range in age from fourth-graders to recent high school graduates.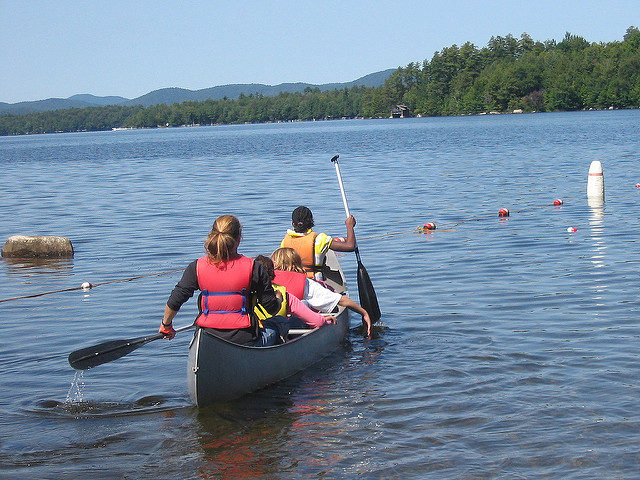 Photo Courtesy of Camp Fowler

Kent is a minister of the Reformed Church in America and Camp Fowler offers worship services for those who wish to participate.
Campers can choose to camp at Fowler with other campers, or in a wilderness setting with a smaller group, or even with their own families.
Busman told the Albany Times-Union in 2015: Our goal at Fowler is to have them experience a week where they see that they are part of a bigger story, where there is more goodness and hope in the world than they might have realized, and that we can be stewards and caretakers of that as well. As a Christian, I've seen that in the life and story of Jesus. But you don't have to convert in order to experience hope and love.
Would you like to comment on what you've read or viewed? We'd love to hear from you. Please click to send us a message.
---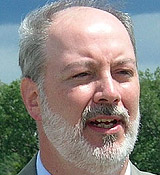 For the past 25 years, John has been the voice of the Adirondack Council on radio and television, and on the pages of local, regional and national media. John develops and executes the Council's public relations and communications programs.
He works with the media to explain the unique nature of the Adirondack Park and to help the public understand the Council's efforts to sustain its clean air, wilderness, wildlife, clean water and vibrant communities. He is the principal author of our annual State of the Park Report and assists with the editing of all Council publications.
Born in Troy, NY, John Sheehan is a graduate of Catholic Central High School and the State University at Albany. Today, John and his wife Deborah live in Albany and have a family camp in the Adirondacks. Their daughter Hannah attends Clarkson University.