Building an Outdoor Ethic | Learning Leave No Trace
Monday, July 1, 2019
By: Emily Schwartz - Adirondack Council Clarance Petty Intern
On June 13, the Adirondack Council staff spent a day at the Adirondak Loj immersing ourselves in everything Leave No Trace. Our work advocating for state land stewardship goes hand in hand with the principles of Leave No Trace Outdoor Skills and Ethics. They provide information on how to responsibly use and protect the natural environment through sustainable practices. Year-round the Council works to protect the water, forests, and mountains within the Adirondack's. With a stronger understanding of Leave No Trace, we can better advocate for the Adirondacks.
When the opportunity arose to gain a deeper understanding of the seven guiding Leave No Trace principles and the ethics behind them, our staff jumped on the opportunity. With help from the Adirondack Mountain Club, which is one of only ten national providers of all levels of Leave No Trace training, and our team member Julia Goren, we learned how we could better weave this ethic into our work.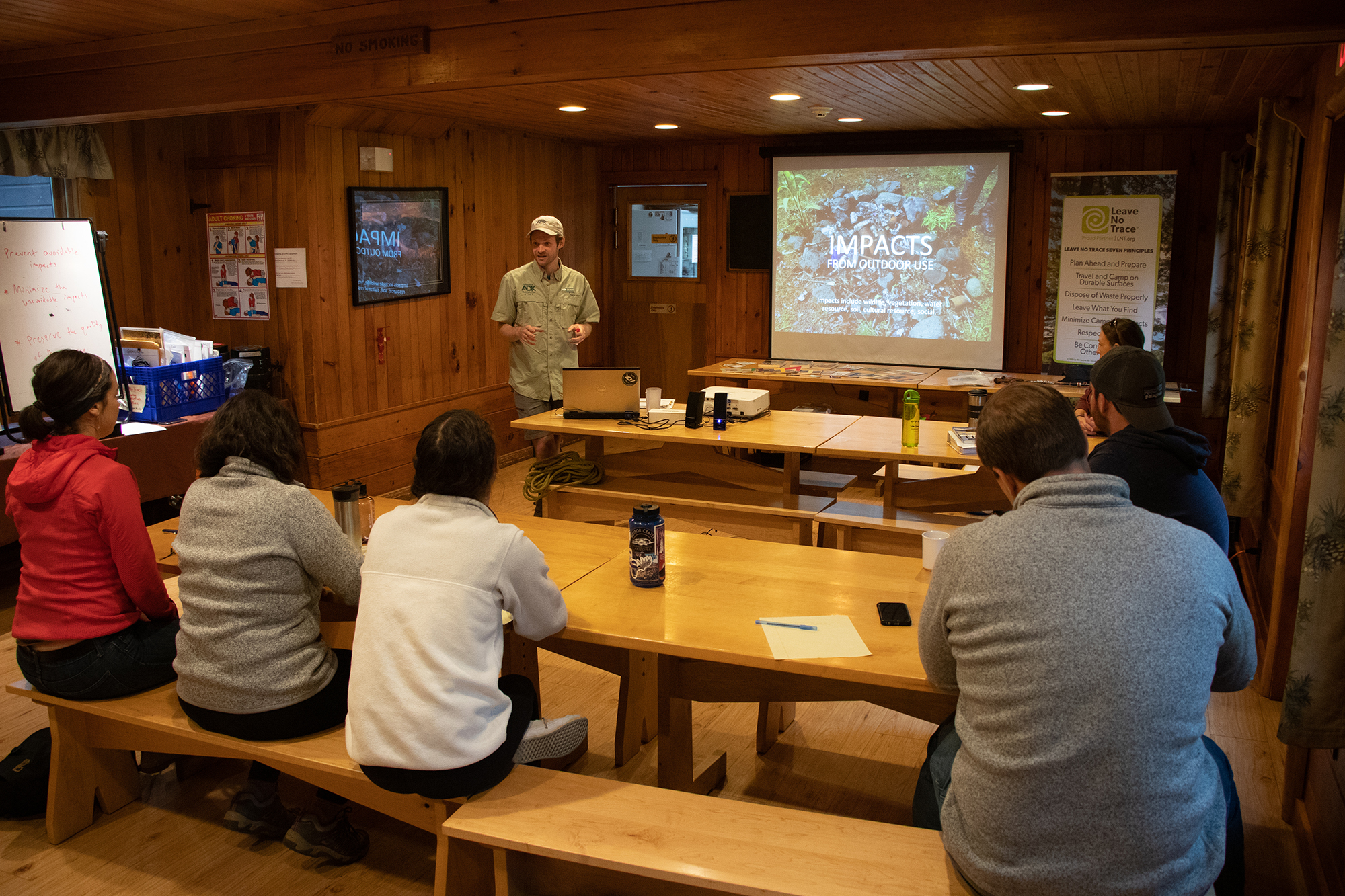 The 7 Leave No Trace Principles
The Leave No Trace Principles were established in the 1960-70s when more people began to visit their local state and national parks. As more people visited these outdoor areas, it became clear that there was a need for an educational outreach program to reduce the negative impacts on the natural resources.
In 1987, a Leave No Trace program and pamphlet was created and distributed by the U.S. Forest Service, National Park Service and the Bureau of Land Management to inform recreators of their impact on the land. After many programs were created by agencies and organizations, an Outdoor Recreation Summit finally convened to form an official Leave No Trace Organization.
Today, the seven Leave No Trace principles call on us to:
Plan ahead and prepare

Travel and camp on durable surfaces

Dispose of waste properly

Leave what you find

Minimize campfire impact

Respect wildlife

Be considerate of other visitors
Learning the Leave No Trace Ethic
After a day of training, it was clear that these principles are so much more than just a list of rules, but an awareness, attitude, and ethic.
A core idea that hit home was that most people do not intend to harm the environment when they recreate. The reality is that even if we don't mean to cause harm, our actions (such as walking around the mud and not through it) can still negatively impact the natural resources. However, when we have the personal ethic to responsibly co-exist in nature, those unintentional impacts decrease exponentially.

Why "Leave No Trace"?
Leave No Trace wants to help people enjoy the outdoors responsibly. It is not just something that we take with us when we enter the backcountry, but an awareness of our actions any time we step foot into the environment, whether on our front porch, a local park, or a high peak. Our behaviors in these common environments define how we interact with the natural world around us.
Prevent, Minimize and Preserve
These guiding principles help prevent the avoidable impacts (i.e. carving your name in a tree), minimize the unavoidable impacts (i.e. going to the bathroom near a stream), and preserve the quality of the recreational experience.
If you're going to be using your public lands, there are certain things you can do to stop your impact, and certain things you can't control that you will have an impact on. The video below shows how some common avoidable practices can have a big preventable impact on water quality for other users and wildlife.
Based in Science & Staying Current
As we learn from each other and our surroundings, we must also continue to update and refresh ourselves with the most recent research in order to ensure our actions are the most appropriate for the environment. While you may have "always done something that way," it may not be the best way to do something today given new findings and research. Good science should influence the decisions that will help preserve our wildlands for the next generation to enjoy.
For example, the organization released a guidance in social media in 2018 that has helped partner organizations and recreators understand the multiplying effect of sharing our experiences on our wildlands on social platforms.
One example of research-driven Leave No Trace principles, educational outreach, and infrastructure presented during the training was a study completed by the Leave No Trace Center on hikers' habits of disposing pet waste in Boulder, Colorado. This science-based approach looked at pet owner behavior and reduced the unsightly impacts to other visitors as well as the health hazards to humans, other pets and wildlife.
Living Leave No Trace
Your personal outdoor ethic is something that you learn, develop, and define through life through experiences, time, awareness and education. That is why modeling good Outdoor Skills and Ethics to others in your family, friend group and social media network is so important. You're helping develop their outdoor ethic through their experience too!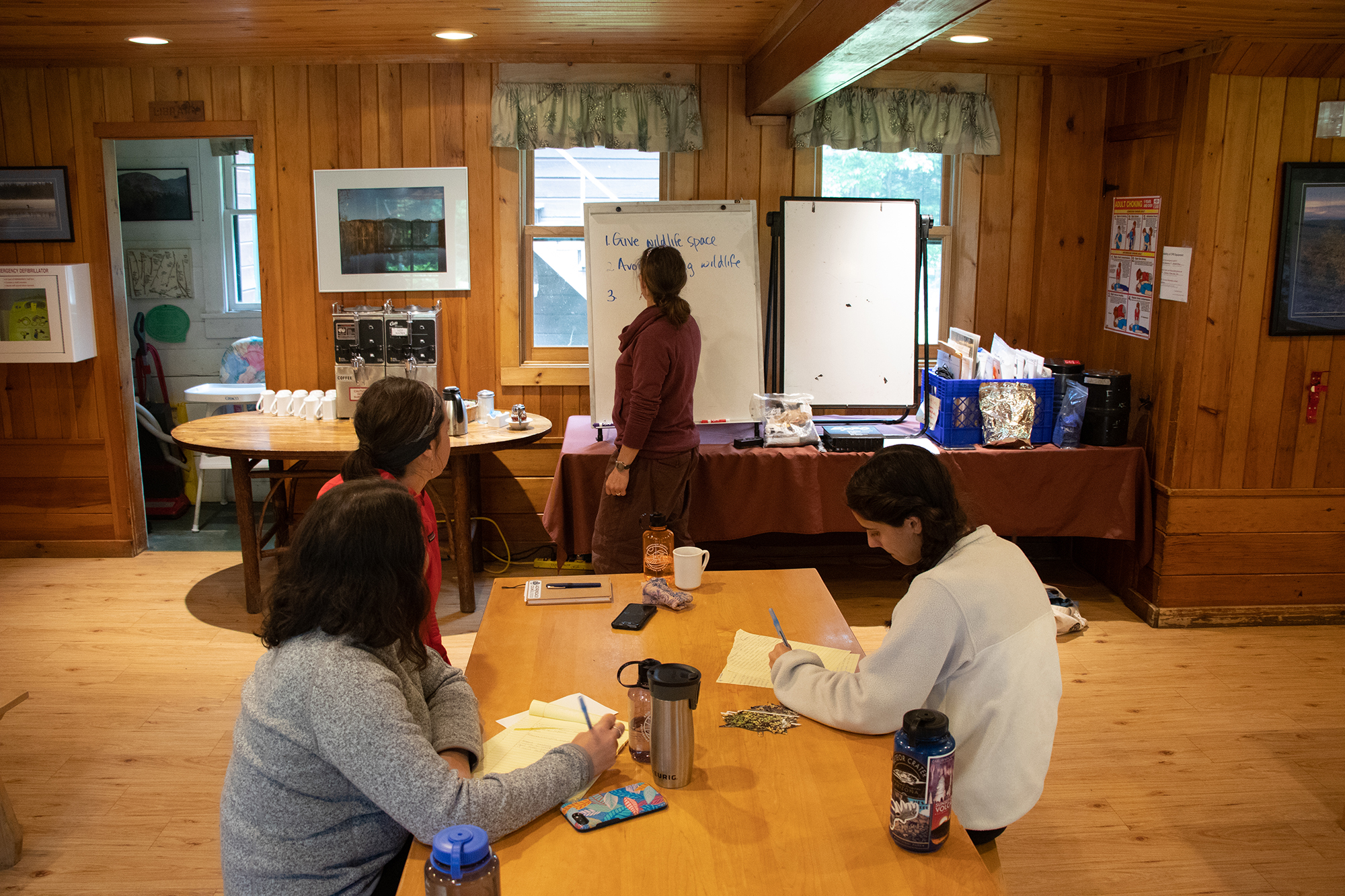 How to

Sha

re

what you know
In an ideal world, everyone would know about Leave No Trace Outdoor Skills and would be prepared to take on every adventure without leaving an impact. However, it is important to consider that many visitors are not equipped with the proper information to make informed decisions and it is up to those who know Leave No Trace to share their knowledge. This should be done with compassion, thoughtfulness, and respect; keeping in mind that people do not intentionally cause harm to the beautiful places that they're choosing to enjoy, and chastising someone for their harmful actions will not change their behavior long-term.
During the training, we learned how to positively influence and educate our fellow recreators in a way that will make a difference. This exercise explored the authority of the agency versus the authority of the resource.
You can learn how to have a better conversation about following rules and regulations, following Leave No Trace, and having good backcountry etiquette from Leave No Trace Center for Outdoor Ethics in their video here:
Leave No Trace is intended to arm people with the tools to make decisions that protect the resources while having an enjoyable outdoor experience. The principles allow us to recognize that making those hard decisions while outdoors will ensure the Park's present and future protection.
If not you, who?
One of the biggest takeaways from the training was the question, "If not us, then who else?" The reason we visit the outdoors is to enjoy it, but there is no denying that the impact we leave every time we enter the outdoors is lasting. We should strive to leave things in better condition than they were, and show others by example the value of a good outdoor ethic.
Our Adirondack Park has some of the most beautiful wilderness areas, rare alpine plants, endangered wildlife, and beautiful views in the United States and it is our job as stewards of our home to protect it.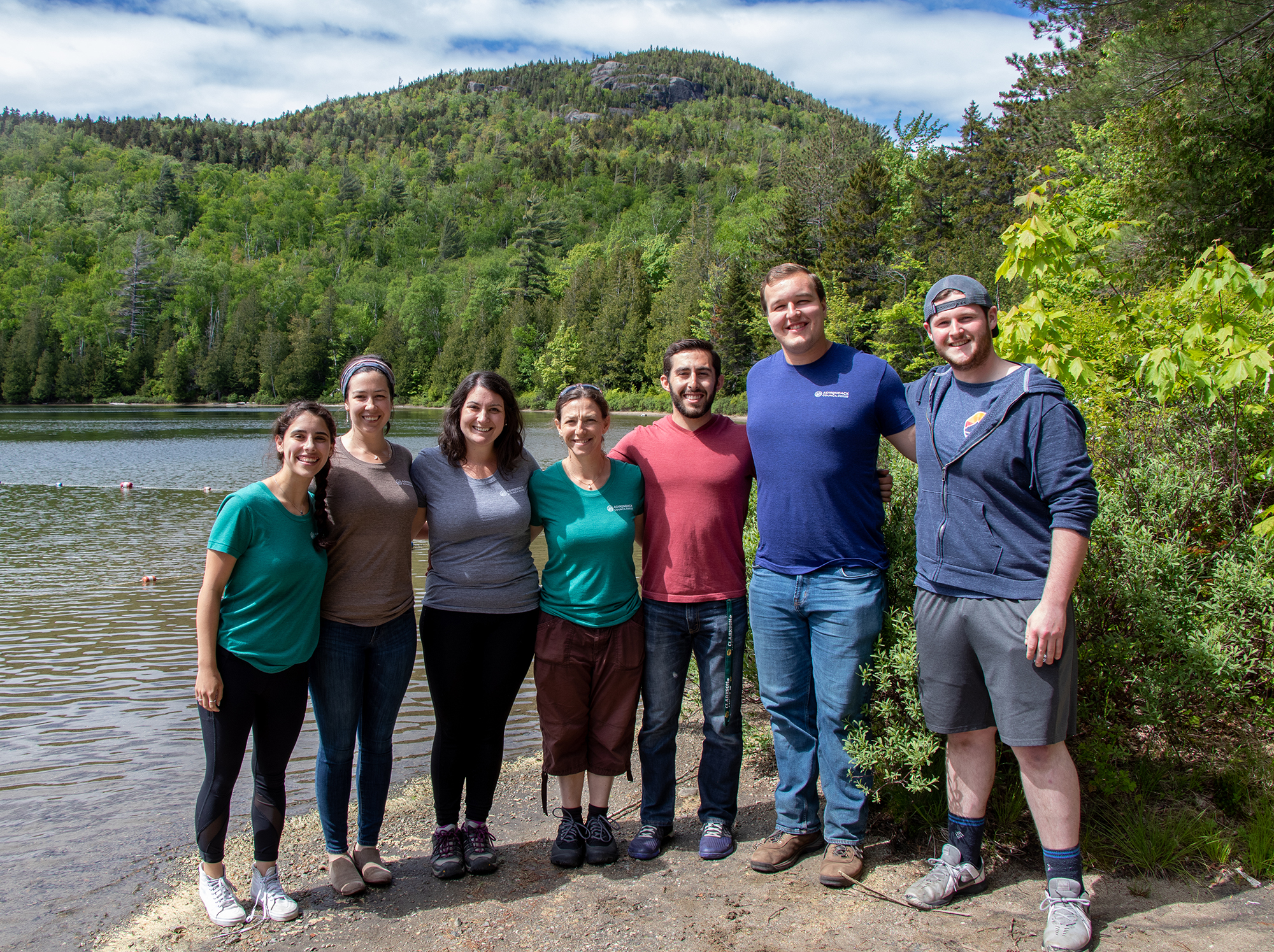 Finally, a huge thanks to LEAVE NO TRACE educator Tyler Socash, our team member Julia Goren and the Adirondack Mountain Club for hosting us!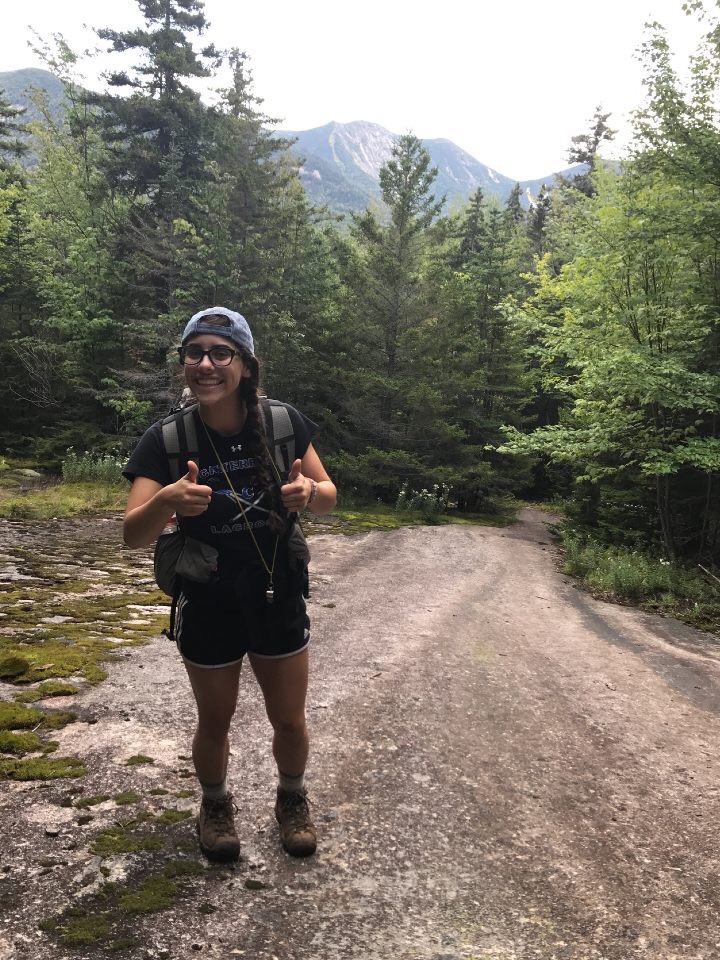 Emily Schwartz is a rising junior from Colgate University, studying Environmental Studies, Geography, and Geology. As a native of Florida, she has always been passionate about studying tropical ecosystems, however, she developed an interest for the Adirondacks after moving to Central New York. Working as a Clarance Petty Intern with the Conservation Team, Emily's project this summer is focused on understanding how farms in the Adirondacks are impacted by climate change and what measures can be taken to promote resiliency. In her free time, Emily is pursuing the Adirondack Fire Tower Challenge to experience the diverse variety of forests and mountain views that the Adirondack Park has to offer.