Behind the Loon: Meet Tyler Frakes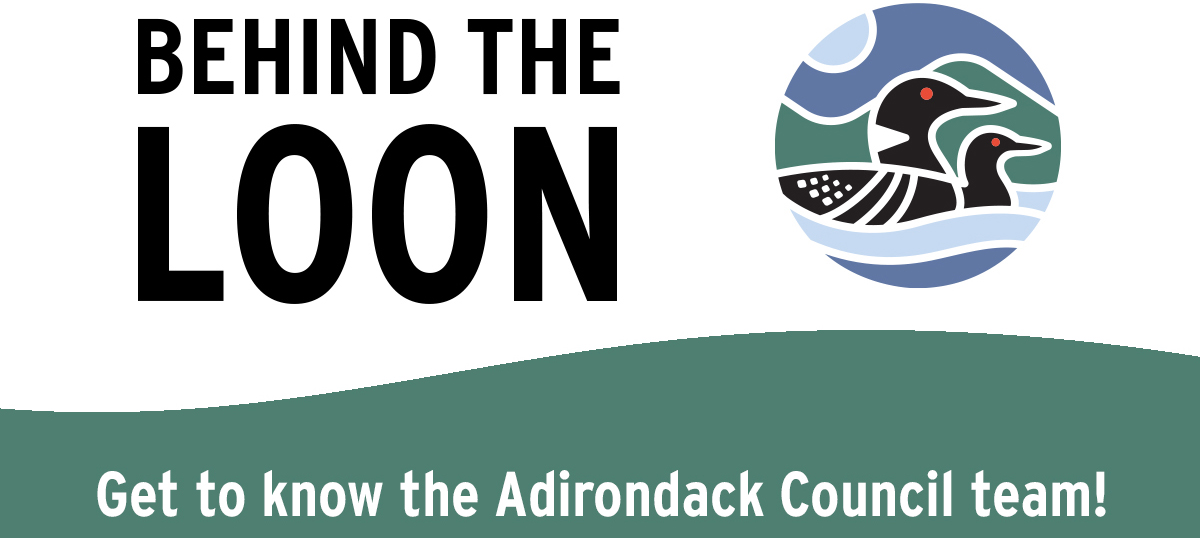 We are happy to introduce you to our new "Behind the Loon" series. There are so many reasons our Adirondack Council team is great, and we want to give you a chance to meet every one of them and their talents, quirks, and passions. We will be highlighting a member of our team each month. It's so nice to meet you!
Meet Tyler Frakes!
Tyler grew up along the shores of Lake Champlain in Port Kent, NY, Town of Chesterfield. He graduated from AuSable Valley Central School in 2002 and Siena College in 2007 with a Bachelors in Political Science. He now resides in Plattsburgh, NY with his wife Lindsey and their four kids, Jonathan (13), Sophia (6), Jaxson (4) & Xander (21 months).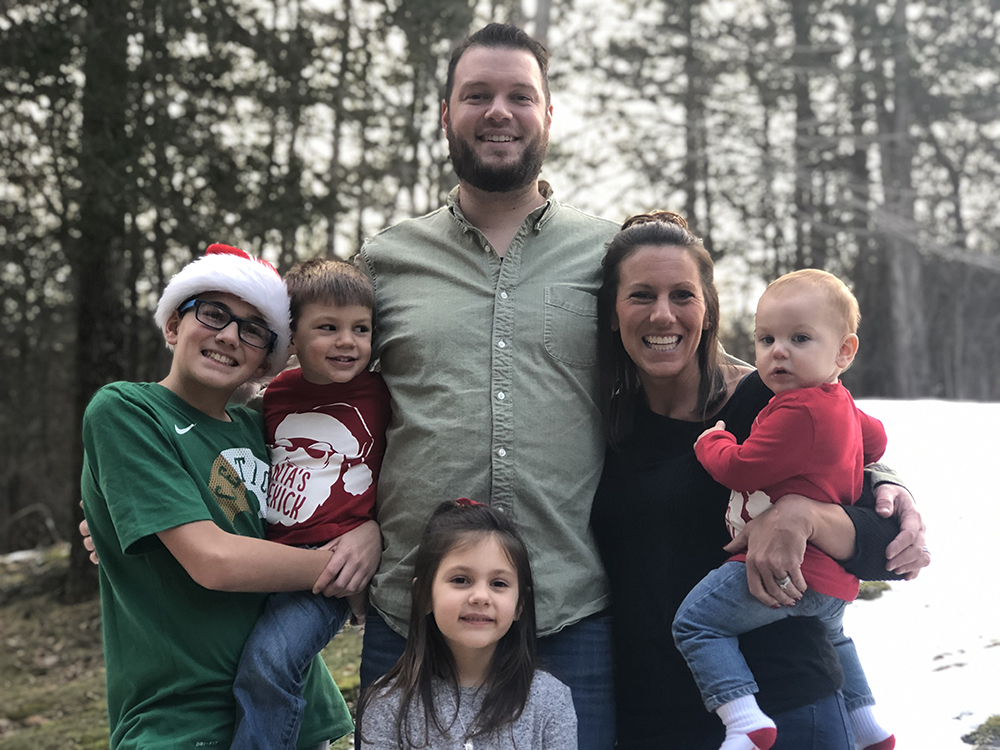 Briefly describe your role at the Council
I was hired by the Council in November 2007 as Membership Assistant. My primary role was managing our donor database, data entry/analysis, email marketing, and member support. Since 2014, I have been Membership Director. As Membership Director, I am responsible for the Council's membership program and activities, overseeing our donor database and online giving/shop platform, designing our print communications (newsletters, special reports), and managing our print and digital advertising. I coordinate our membership mailings (renewals, appeals, action alerts) and develop strategies to retain and grow our membership to strengthen our advocacy for the Adirondack Park.
It's 5:00 on a Friday and you're leaving the office for the weekend. Where are you going, what are you doing?
In my free time, I enjoying playing with my kids, walking, bike riding, and hiking. Together we tend our small vegetable garden where the kids like playing in the dirt and harvesting. On most weekends, I can be found working and playing at my extended family's third-generation golf course, Skene Valley Country Club in Whitehall, NY. When not working or playing at the golf course, I can be found sailing on Lake Champlain.
What's one thing people don't know about the Adirondacks, but should?
A lot of visitors don't realize that the Adirondacks, specifically the lower Champlain Valley, is home to rattlesnakes! The timber rattlesnake is the largest venomous snake in New York and is a protected species. Keep a watchful eye while on the trail as they enjoy sunbathing on rocky outcroppings.
What is one issue that we are engaged in that means a lot to you?
Our advocacy for policies that protect our clean air is personal for me. I have suffered from asthma since childhood. When the air quality is poor, my health and ability to recreate is negatively impacted. Everyone should be able to breathe clean air! Our advocacy will hopefully result in clean air for future generations.