Behind the Loon: Meet Julia Goren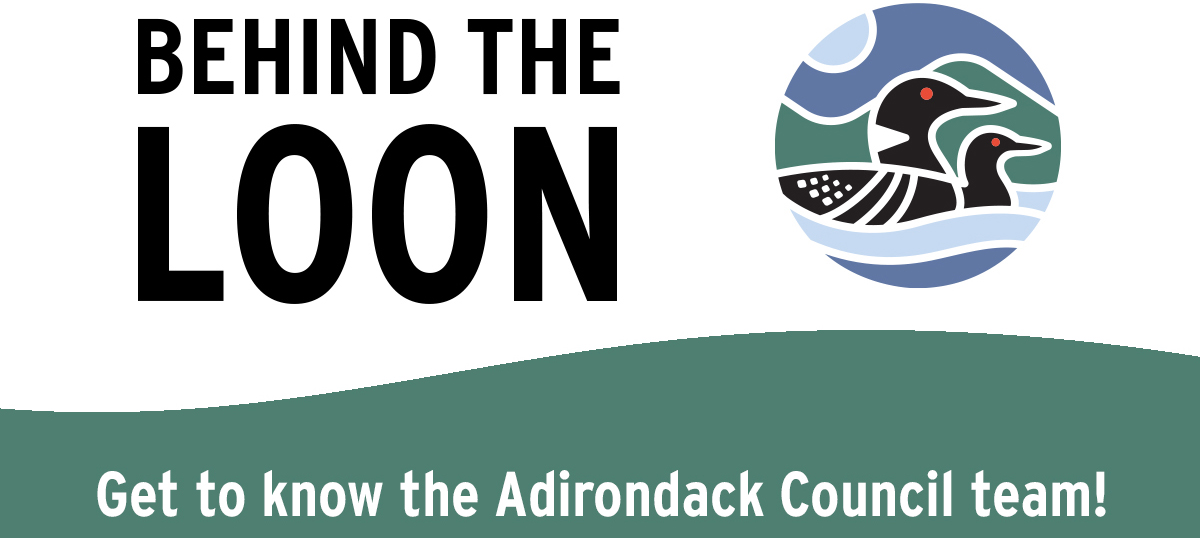 We are happy to introduce you to our new "Behind the Loon" series. There are so many reasons our Adirondack Council team is great, and we want to give you a chance to meet every one of them and their talents, quirks, and passions. We will be highlighting a member of our team each month. It's so nice to meet you!
Meet Julia Goren!
I grew up in Rockland County, near the Hudson River. I went to Williams College and later to Antioch University New England for my Masters. I've lived all over the country, but am thrilled to call Saranac Lake my home.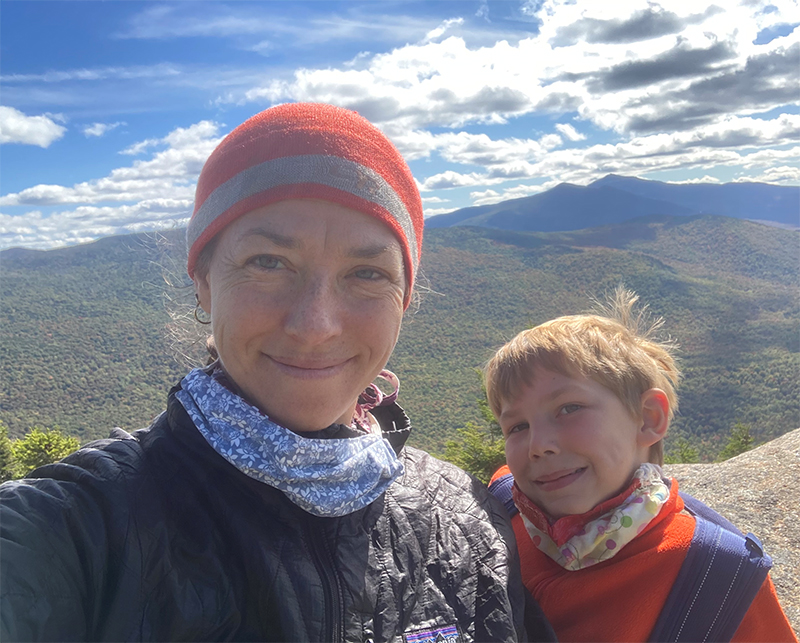 Briefly describe your role at the Council
I've been with the Council for approximately two years. My role is to direct the VISION Project, a long-range plan that looks out to 2050 to imagine an Adirondack Park with healthy ecosystems, vibrant human communities, and world-class management and the steps it will take to get there.
It's 5:00 on a Friday and you're leaving the office for the weekend. Where are you going, what are you doing?
I love to hike, paddle, cross country ski, snowshoe, bike, and ramble in the woods with my son. We enjoy adventures of the six-year-old variety -- smaller mountains, opportunities to get into a stream and look around, interesting sticks to examine, wildlife to spot. We love living in a place with plenty of places to explore.
What's one thing people don't know about the Adirondacks, but should?
The Adirondack Park is incredibly varied, whether you're thinking about the communities, the natural systems, the recreational opportunities -- there really is something for everyone to love and take part in protecting. It's larger than the state of Massachusetts!
What is one issue that we are engaged in that means a lot to you?
Addressing overuse on our public lands to protect these places for the future.