Behind the Loon: Meet Jess Kelley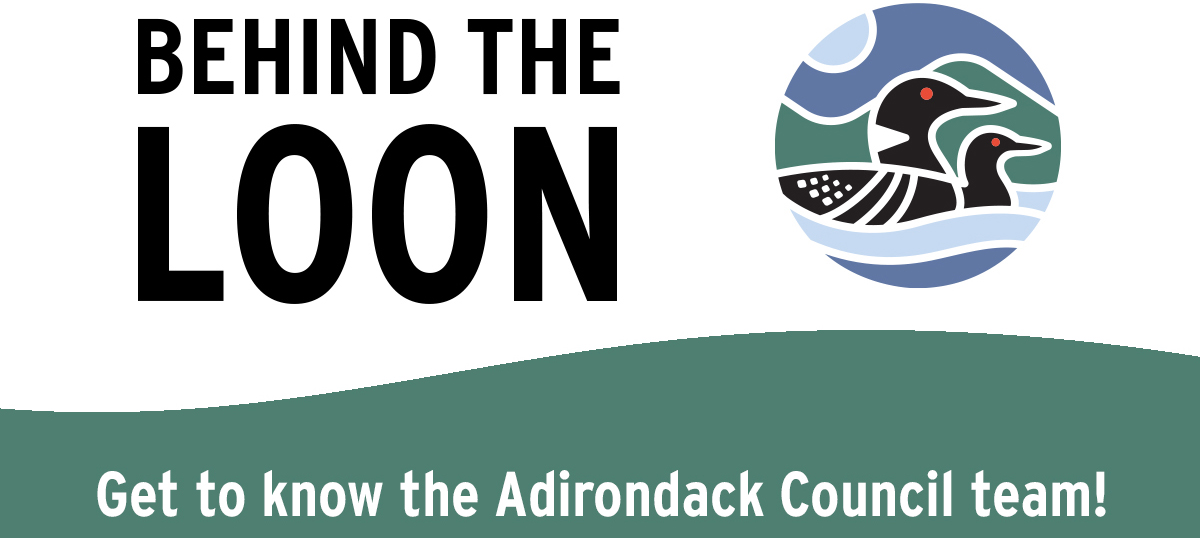 We are happy to introduce you to our new "Behind the Loon" series. There are so many reasons our Adirondack Council team is great, and we want to give you a chance to meet every one of them and their talents, quirks and passions. We will be highlighting a member of our team each month. It's so nice to meet you!
Meet Jess Kelley!
Jess grew up in Keene, NY and is an Alumni of Keuka College and the Illinois Institute of Technology where she earned degrees in both Education/Biology (BS) and Cell and Molecular Biology (MS). Her previous careers include teacher, scientist and small business owner. After moving back to the High Peaks so her son could attend her alma mater, Keene Central School, Jess found a home with the team at the Adirondack Council.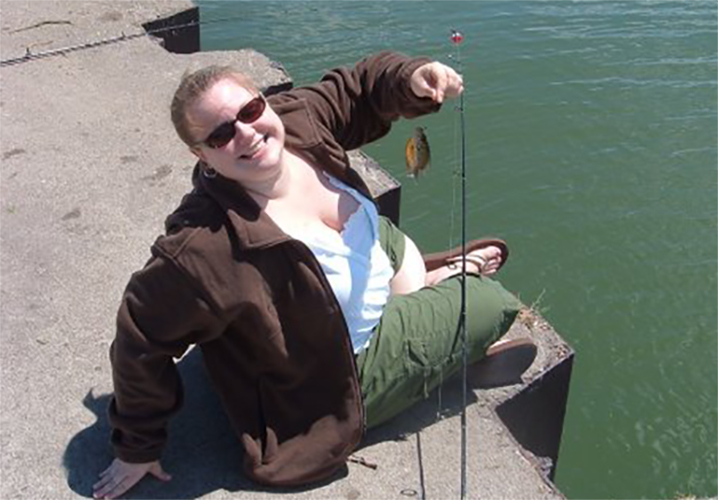 Briefly describe your role at the Council
I have been a Development Assistant with the Adirondack Council since January 2019, about a year and a half. I work closely with the Membership Director Tyler Frakes and the Development Director Debbie Pastore, supporting fundraising and membership relations. I spend most of my time managing our membership database for the thousands of loyal and generous Council supporters. I enter gifts, update contact info and send out thank you notes and letters. I also spend a fair amount of time designing and writing reports, analyzing numbers, and helping to tailor our communications to our members' needs and wants.

It's 5:00 on a Friday and you're leaving the office for the weekend. Where are you going, what are you doing?

After work on a Friday, I head home to my family. I'm an eighth-generation Adirondacker. My husband, son, dog, and I are currently living in the family cabin in Keene after being away for about 15 years. On the weekends, we enjoy tent camping, campfires, using our new Old Town canoe, fishing, gardening, picnics, flying kites, swimming, and spending time with my VERY large extended family.

What's one thing people don't know about the Adirondacks, but should?
One thing I think a lot of people don't know about the Adirondack Park is that it's not part of the National Park system, so we need the work of private organizations and citizens to help keep it the way it is. It's always compared to national parks, but it's very unique in the way it's managed and preserved. Everything from the New York State Adirondack Park Agency to the Forest Rangers, environmental advocate and conservation organizations, front and backcountry stewards, and volunteer trail crews are crucial to its existence and proper management.
What is one issue that we are engaged in that means a lot to you?
I am so proud of our Conservation team and all the work they do to help preserve and protect the wild open spaces and especially the waters of the Adirondacks. I grew up here and now my son gets to have the same experience (and hopefully his children, someday). Some of my fondest memories as a child were of playing in the waters here - catching crayfish and salamanders in the brooks, fishing in the ponds, swimming in rivers, and canoeing on the lakes. Without the work that the Adirondack Council is doing to protect those waters, I don't think that the Adirondacks would remain as healthy and pristine as they are today...and they certainly wouldn't remain that way for future generations. It makes me extremely proud to be part of such an amazingly dedicated and passionate team.