Behind the Loon: Meet Jackie Bowen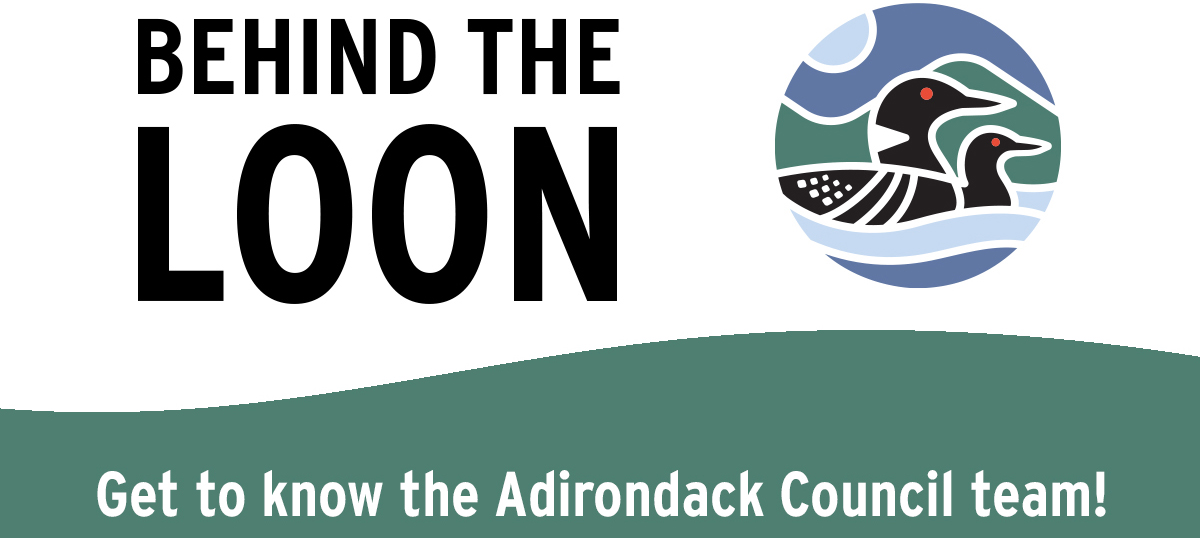 We are happy to introduce you to our new "Behind the Loon" series. There are so many reasons our Adirondack Council team is great, and we want to give you a chance to meet every one of them and their talents, quirks, and passions. We will be highlighting a member of our team each month. It's so nice to meet you!
Meet Jackie Bowen!
Jackie grew up outside of Plattsburgh, NY, and now resides in the Champlain Valley of eastern Essex County. She has a bachelor's degree in Anthropology from SUNY Geneseo and a master's degree in Environmental Law & Policy from Vermont Law School.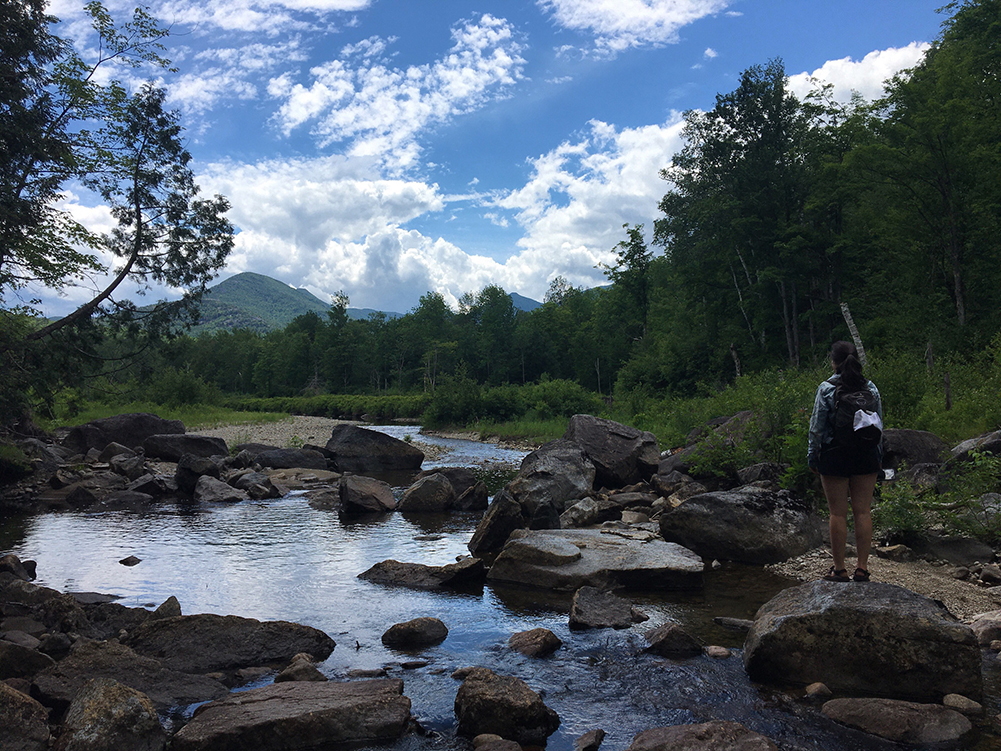 Briefly describe your role at the Council
I have worked at the Council for three and a half years. In my role as Conservation Associate, I engage on a spectrum of advocacy issues, ranging from public land management, private land development, invasive species, climate change, and wildlife. Many of these efforts are based on intra- and inter-organization collaboration that is critical to protecting and strengthening the Park's environmental qualities. I also manage the Council's Adirondack farm micro-grant and Conservation internship programs.
It's 5:00 on a Friday and you're leaving the office for the weekend. Where are you going, what are you doing?
This summer, I've greatly enjoyed the routine of going for a swim somewhere along the Boquet River nearly every Friday. Then enjoying a locally prepared and sourced meal to kickoff weekends filled with adventuring and/or house renovations.
What's one thing people don't know about the Adirondacks, but should?
People should know that we are located at the southernmost reach of the Canadian boreal forest biome. This means that several plant and animal species in the Park exist at the precarious edge of their habitat limits. Climate change stands as a very real threat to the presence and survivability of Adirondack species - such as spruce grouse and rare alpine vegetation. Climate change will alter many facets of the human and natural world in the decades and centuries to come. Also, fun fact, we are one of only a few places IN THE WORLD with constitutionally protected lands. These legal protections help ensure that we (multi-generational/new/prospective residents, visitors, and appreciators) care for a beautiful place, with access to clean food, air, water, and awesome recreational opportunities for all.
What is one issue that we are engaged in that means a lot to you?
I struggle to find just one issue that is of most value to me. I strongly value our wilderness campaign to ensure our public landscapes are not only protected and managed as important places for human visitation and recreation, but also for their value for flora and fauna life, their spiritual and intangible values, and many others. And, this campaign is not being done in a silo; it has had a strong collaboration element to it that has allowed for shared progress. I also value our engagement with the Adirondack Diversity Initiative, for which our Deputy Director and Conservation Director Rocci Aguirre has been a dedicated leader. If you're unfamiliar, I encourage you to check it out.