Behind the Loon: Meet Charlotte Staats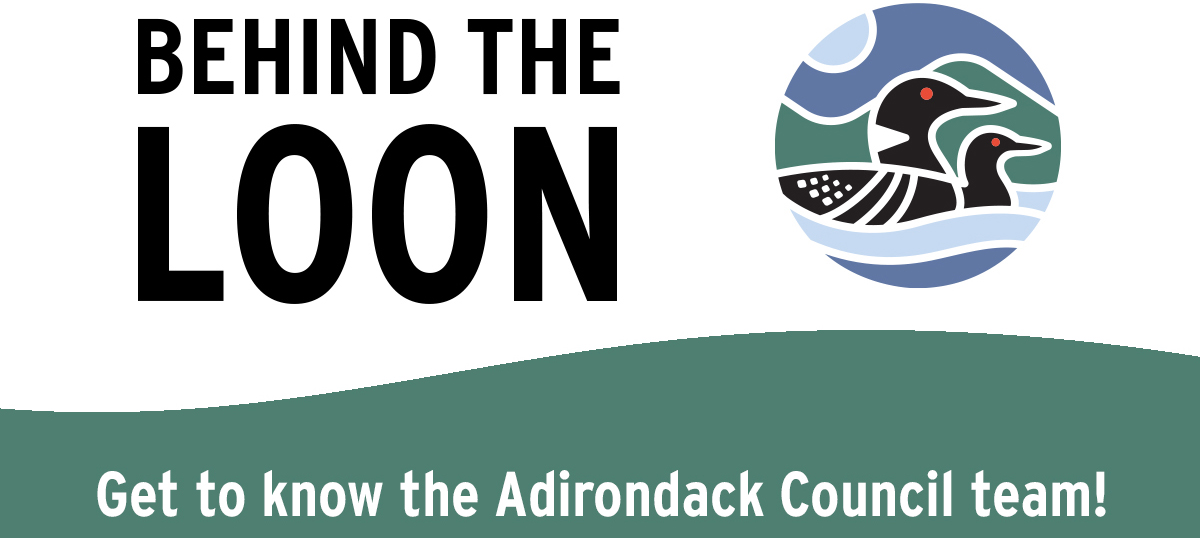 Welcome to our "Behind the Loon" series. There are so many reasons our Adirondack Council team is great, and we want to give you a chance to meet every one of them and their talents, quirks, and passions. We will be highlighting a member of our team each month. It's so nice to meet you!
Meet Charlotte Staats!
Charlotte grew up in Westport, New York, and graduated from Clarkson University in 2017 with a Bachelor of Science in Environmental Science and Policy. Previously, she worked on a professional trail crew, building and maintaining hiking, skiing, mountain biking, and snowshoe trails throughout the Adirondack Park.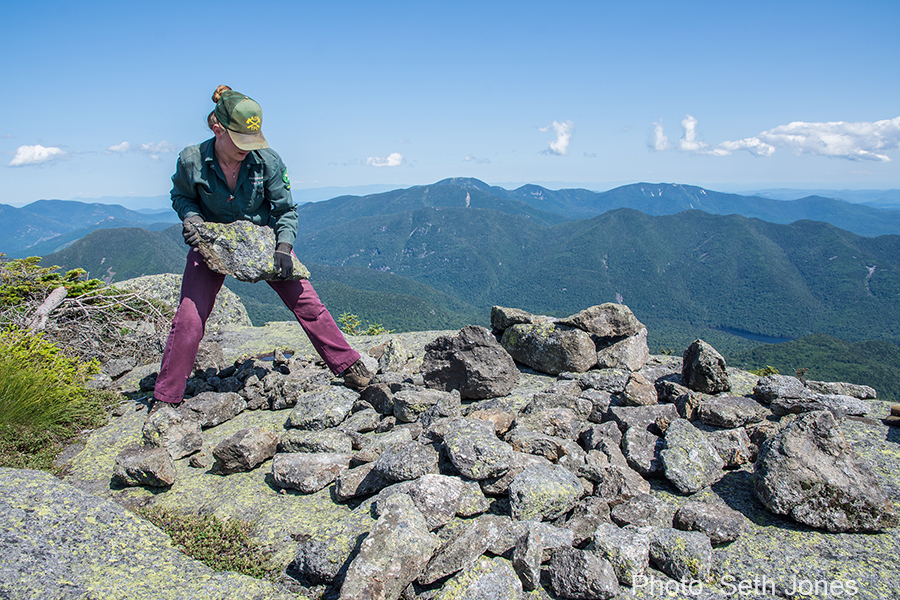 Briefly describe your role at the Council
In December 2019, I started out as a Clarence Petty Advocacy Intern, and in April 2020 began a full-time position as Executive and Program Assistant. In January 2021, I transitioned into my current full-time position as Conservation Assistant. I am responsible for providing programmatic support, review, analysis, and research of significant conservation and environmental policy issues that the Adirondack Council engages on. I engage and network with academic, governmental, and non-profit entities, monitor for emerging conservation issues and assist in the development of related Council policies and positions.
It's 5:00 on a Friday and you're leaving the office for the weekend. Where are you going, what are you doing?
On Fridays, I like to hang out with my friends, relax, and prep for the weekend. I like to be outside as much as I can, in all seasons. I like to hike, camp, paddle, bike, and ski, but I'll try any outdoor activity at least once. In the summer, you can find me on the trail, trying to figure out what birds I'm listening to or seeing, identifying plants, and admiring the beautiful landscape around me. I love to explore all throughout the Adirondacks, find hidden gems in areas that are less visited, and trying to spot wildlife. If it's hot out, I'll definitely find some water to jump into to cool off. Usually, when I've had my fill of exploring, I'll find a local brewery, restaurant, or bar to support, and then enjoy some Stewart's ice cream. I also love to hang out with my mom and siblings. When I'm not adventuring outside, I like to read, cook, watercolor, watch TV, or pour over maps to figure out where I want to go next. If there's live
music somewhere with dancing, you can be sure to find me there too.

What's one thing people don't know about the Adirondacks, but should?
The Adirondack Park is a big place that's always changing! You can spend your whole life here and always find something new, whether you're staying in the same region or exploring every corner of the Blue Line. Even if you explore the same area day in and day out, if you keep your eyes open, there'll be something to marvel at each day. On a similar note, taking your time and enjoying the journey of your adventure can lead to experiencing some spectacular surprises that might have gone unnoticed if you're going too fast.
What is one issue that we are engaged in that means a lot to you?
Many of the issues the Adirondack Council works on mean a lot to me because I believe wholeheartedly that the Adirondacks are a rare and unique area that must be preserved for current and future generations, especially on the East Coast. The issue that means the most to me though is the Adirondack Council's effort in addressing and managing overuse in the High Peaks wilderness. I spent 5 seasons working on trails throughout the Adirondacks, and half of that time I worked on trails in the High Peaks. I saw firsthand the impacts many visitors have on hiking trails and summits. Living and growing up in the Adirondacks too, I have seen how crowded trailheads become and experienced the scary feeling of seeing too many cars parked along the road. The Adirondacks are an area that so many people want to visit, but we must make sure that we are responsible in the ways that we recreate and respect all of the natural
resources around us.