Bald Eagles - Teaching the Past and Showing the Future
By: Julia Goren - Adirondack Council Director of Vision Project
Friday, September 18, 2020
"Look, mom!" My 6-year-old son points excitedly to a large raptor about 150 feet off the bow of our canoe. "It's got a fish!" With its huge wings, dark body, and white head and tail, there's no mistaking this bald eagle. It's close enough that we can see the fish in its talons as it flies towards a tall white pine.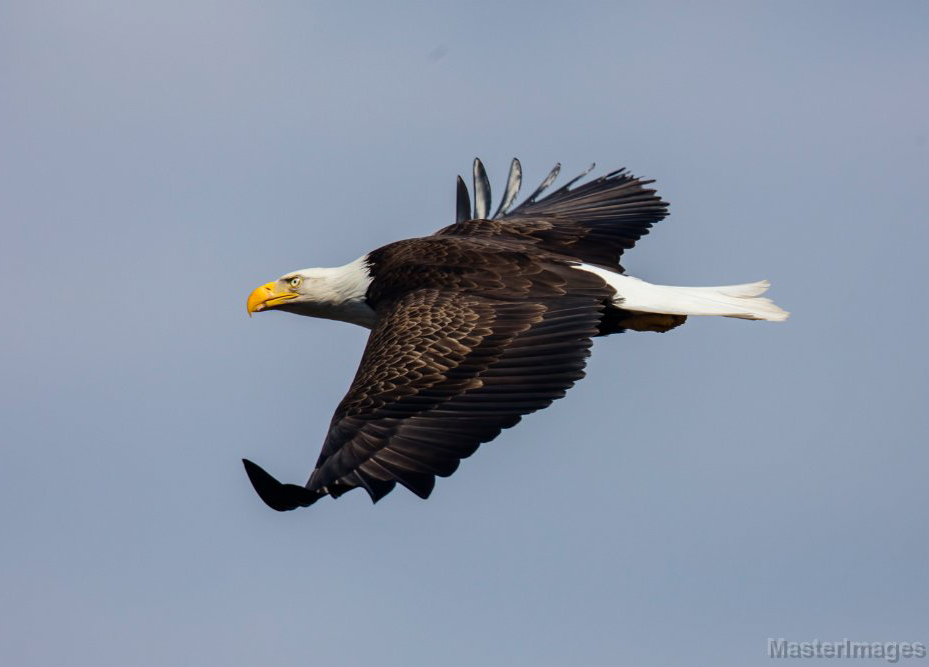 For my son, who is growing up in the Adirondacks, seeing a bald eagle is an exciting, but not uncommon, experience. Truth be told, we've paddled this same stretch of river several times and seen an eagle in this area before.
For me, however, the bald eagle is a potent symbol of hope, of the power of collective action, and of the ability of the natural world to recover. I grew up near the shore of the Hudson at a time when pollution was the defining characteristic of the river. At that time, I would have been as likely to see a unicorn as an eagle. Habitat destruction, pollution, poisoning of eagles through the bioaccumulation of toxins such as mercury, lead, and DDT were all contributing factors in their precipitous decline.
This eagle lands among the branches of the tree. We are still, binoculars at the ready. My son knows that part of respecting wildlife is being quiet, and it is hard for him, but we are rewarded for our efforts. We hear a high pitched sound and realize what we're seeing—this eagle is at a nest. The fish is for the hungry eaglet, who is making a ruckus, not unlike that of a certain 6-year-old clamoring for his breakfast in the morning.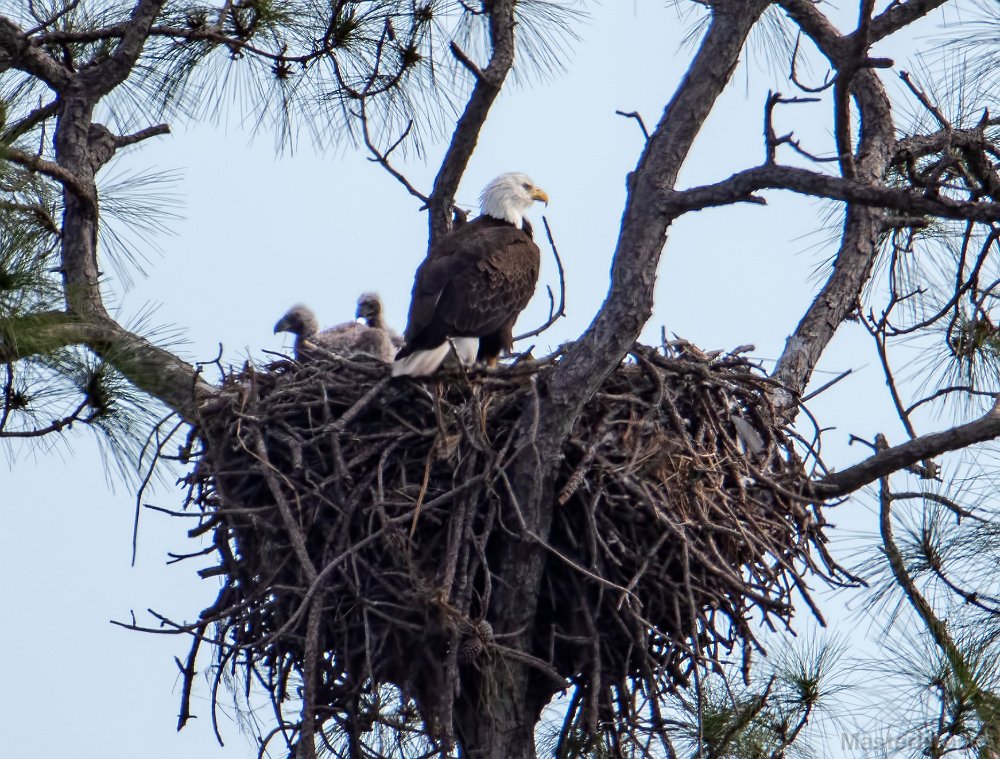 To see an eagle is exciting; to see an eagle feed its chick in a nest is awe-inspiring. As we watch, I try to explain how special this moment is. How, when his father was a baby, New York had only one pair of breeding eagles in the whole state, and they weren't able to successfully hatch out chicks.
My son is incredulous. "Only one? In the whole state?"
It's an amazing success story. The passage of legislation banning DDT in 1972 and the Endangered Species Act in 1973 ceased the use of the harmful pesticide and provided legal protections, but the damage had already been done. The NYS Department of Environmental Conservation (DEC) started its bald eagle restoration project in 1976, a combination of releasing imported eaglets, hand-reared to independence (called hacking), and assisting the state's remaining pair to foster young. By 1989, having achieved its goals, the DEC program ended its work.
In the Adirondacks, Follensby Pond was the sole site chosen for hacking. I wonder if this bird is a descendent of one of the 60 eaglets hacked from this location over the years. Large tracts of unfragmented habitat are one of the hallmarks of the Adirondacks, and one of the reasons that species, including eagles, moose, and others, have been able to successfully recover. Landscape preservation, whether through easements, private stewardship, or acquisition by New York State, provides opportunities for species like the eagle to thrive.
This moment that we're witnessing is thanks to the hard work and persistence of many over the years. Advocacy to reduce the presence of harmful chemicals in our ecosystems, innovative wildlife management and restoration, habitat protection—all have been a part of this story.
Having fed its young, the eagle flies off to the edge of the river, presumably to hunt for more food. We watch in silence and gratitude for a bit longer, then pick up our paddles and continue.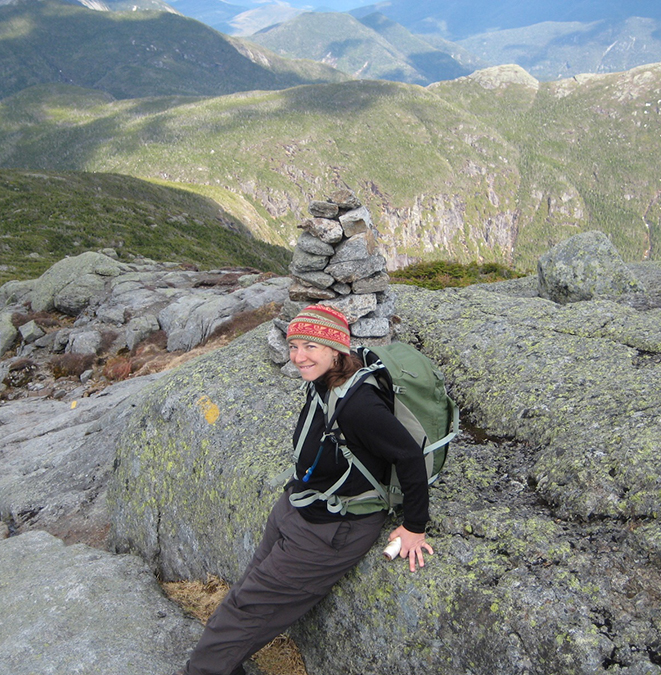 Julia joined the Adirondack Council staff in 2018 as the Director of the Adirondack Vision Project, a thirty-year strategic vision for the future. Julia holds an MS in Environmental Studies from Antioch University New England. Her previous work includes fourteen years with the Adirondack Mountain Club overseeing the Education Department and High Peaks Summit Stewardship Program, as an educator with the Catskill Center for Conservation and Development, and as an interpreter and trail crew member. Julia loves hiking, skiing, paddling, working on the perfect backcountry cup of coffee, and meandering through the woods with her family.