Apples in the Adirondacks | An Upstate Tradition
Tuesday, October 27, 2017
By: Kaitlyn Thayer - Adirondack Council Hamilton Program Intern
Apple season is in full swing here in the Adirondacks and you're likely to see farmers markets, stores, and peoples kitchens overflowing with bushels of local apples.This delicious fruit is a fall staple, but there is more than meets the eye in regards to its history and the impacts our changing climate could have on our apple crop.
While today the apple is deemed to be a symbol of New York State, it actually originated in Central Asia and didn't arrive in North America until the 1600s. Soon after, the fruit was introduced to New York where it thrived in the cooler temperatures. Nowadays we think of apples as red, round and smooth, but back in the 19th century, apples looked much different. Some had rough skin and looked like potatoes, others were more pear-shaped, and their sizes ranged drastically. Farmers eventually learned that the apple could be easily made into cider, butter, sauces and baked good, and apple popularity boomed.
In the 19th century, there were around 14,000 species of apples, but because commercial orchards began to plant and breed limited varieties that grew efficiently, there are only a few species of apples in the United States. We lost thousands of types of heirloom apples. You may still be able to find some of these uncommon apple species on trees growing in your yard, or along the roads. These "ugly" apples still taste great and can be easily incorporated into your daily meals. The more common species, such as McIntosh, Empire and Golden Delicious, are found in the Adirondack region.
It's hard to imagine an autumn in the Adirondacks without apples. But climate change is a big threat to the quality of the fruit. Warming temperatures can cause apple trees to bud and flower earlier, which impacts the overall time period that the fruit is in season and can be harvested. This could severely impact the vitality of apple orchards and the economies of local communities in the Adirondacks...not to mention those of us who love apples.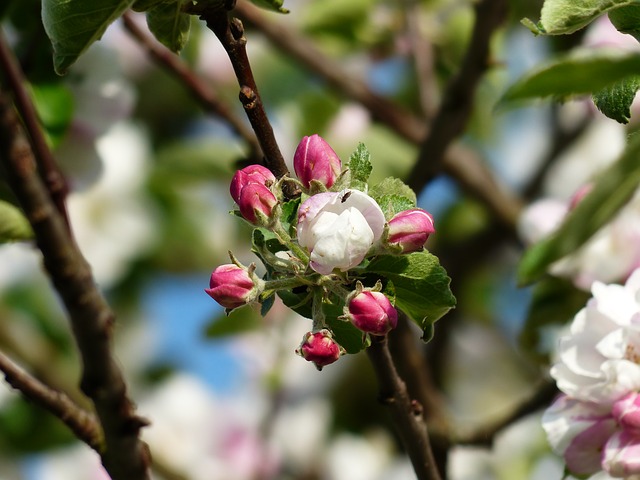 Interestingly, the early budding and maturing process is altering the taste and texture of a variety of apple species in Japan. One study by Toshihiko Sugiura, a fruit and tree scientist, studied four decades of data on apple orchards. They found that over time there has been a decrease in both acid concentration and firmness, but their sweetness increases. This change is not very apparent to consumers since it is happening gradually. But, the same apple 30 years ago would have tasted much different than those we have today.

Do you have any memories with apples in the Adirondacks? Perhaps the annual family apple picking outing, making homemade treats, or pressing your own cider at home?
Comment below and let us know!
---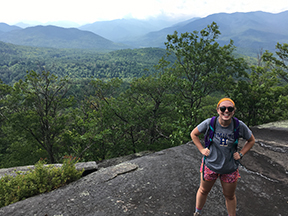 Kaitlyn Thayer is our Hamilton Program Intern our Elizabethtown office. She is a junior majoring in Environmental Studies at Hamilton College and is participating in Hamilton's Adirondack Semester in Keene this fall. She grew up visiting and hiking in the Adirondacks when she was young, and now hopes to immerse herself in the Adirondack community and learn more about the Park's conservation. When Kaitlyn is not blogging doing schoolwork, you can find her hiking, painting or mastering her baking and cooking skills.